We have entered a new right of passage at our house, braces. With each passing year we hit new milestones and this is one we knew was on it's way. Picking an orthodontist is not easy, there are many to choose from in the Charlotte area. We started by asking our dentist for suggestions. Then we took those suggestions and narrowed it down to three. We went for consults to see which office best suited my son and where he felt most comfortable. Starr & Dickens Orthodontics ended up being the right fit for us. My son liked Dr. Dickens' easy going personality and the amenities of the office. I liked the professionalism of the staff as well as their honesty. We went for two different consults before we decided to move forward and both times they provided me with the cost, a breakdown of payments and let us make a decision when we were ready. Braces are a big investment (like a really nice vacation investment) so it was important to us that we were comfortable with the orthodontist that we would be spending the next 12-18 months with.
When choosing an orthodontist we suggest you consider the following:
~Find an office that has an atmosphere that you and your child feel you will enjoy. You will be spending a lot of time there and you want your child to feel comfortable there. Starr & Dickens offers a game room, small movie theater, Xbox, internet cafe, free wifi, fresh baked cookies and plenty of magazines. In addition, they offer a rewards program that allows patients to earn great prizes and gift cards.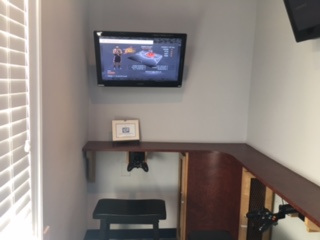 ​
~Look for flexibility in scheduling. Choose an orthodontist that offers appointments at a wide variety of times. It is hard to pull kids out of school for appointments, Starr & Dickens is open from 8am-5pm Mon-Wed, and 7:00am - 4:00pm on Thursdays. You also want a practice that offers after hours care for emergencies.  
~Flexible financing.  It is important that you have an office that is willing to accommodate your individual needs when it comes to paying for braces. Starr & Dickens offers not only flexibility when financing, but they are willing to work with you to finance in office.  
~Experience. It is important that you choose orthodontists that are experienced and comfortable with the latest advances in orthodontics. You can find out more about Drs. Starr and Dickens at this link.
~References. Orthodontists should be willing to provide you with names of current and former patients who are willing to share their experience with you. Read about patients experiences at Starr & Dickens Orthodontics.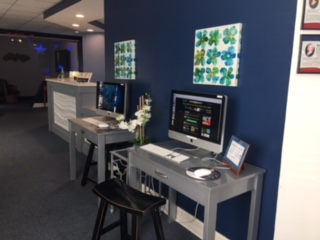 Our first visit was great. My son left feeling, well, feeling like a 13 year old who just had braces put on but I left feeling like the office knew my child and were committed to successful treatment. I was impressed that Dr. Dickens took the time to call my son that evening to see how he was feeling and offer some suggestions to ease his discomfort over the first couple of days. 
For more information about Starr & Dickens Orthodontics or to schedule a consultation, contact their office at 704-845-0600. You can follow Starr and Dickens on Facebook and Instagram.  Make sure you let them know you herd about them from South Charlotte Macaroni Kid!