Running is a great sport for parents to do with their teens. Running together gives you an opportunity to spend one on one time with your teen. It is a great chance to talk to them, not about teen stuff, just chat like buddies.  Like any other sport, it is important to make sure you and your child are prepared before you begin. We spoke with Dr. Michael Paloski, D.O. MBA at OrthoCarolina for some guidance to help get your running program off on the right foot.
Dr. Paloski suggests that parents wait until their children are older. The best time to start running with your teen is "early adolescents and after puberty" because this is the optimum time to avoid injury. Running helps teens build cardio, improves their general mood self-confidence and "benifits mind and body". Studies have shown that teens who run for 30 minutes up to 3 times a week showed improved mood and cognitive function after 6 weeks. Dr. Paloski suggests that parents take the following measures to help prevent injury when your teen begins a running program, "parents should make sure teens stretch before and after a run, hydrate before and after a run, wear good running shoes and take breaks". Ideally running is not the only physical activity that your teen does, "biking, swimming and light weight training for days off, give your feet and legs a break" Dr. Paloski suggests. Running is also great cross training for teens who are involved in other sports, because running can use different muscles and it offers a good aerobic workout. Dr. Paloski says that "a balanced exercise program including both aerobic (running) exercise and anaerobic (weight training) exercise have been shown to be more beneficial than one type of program alone."
Choosing the correct running shoes for your teen can help to prevent injury and protect their joints. Dr. Paloski suggest the following when choosing footwear for your teen,
"Running shoes are designed to take the impact of the foot during gait. When we run, up to 7 times our body weight is transferred to our heels.  Running shoes are designed to minimize this impact during heel-strike (different idea with minimalist shoes, but we're not going to discuss those here because they should be reserved for the skeletally mature individual). New shoes have softer cushioning which can prevent heel-related injuries and overuse injuries such as Sever's apophysitis. As shoes get worn out (in as little as 4 months), the soles gets stiffer which may lead to more foot-related injuries. Interestingly, the stiffer heel can sometimes protect against ankle and knee injuries. It is still best to replace shoes every 6 months to a year, especially in children whose feet are growing rapidly" (Herbaut et al. The influence of shoe again on children running biomechanics. Gait Posture. 2017 July;56:123-128.)​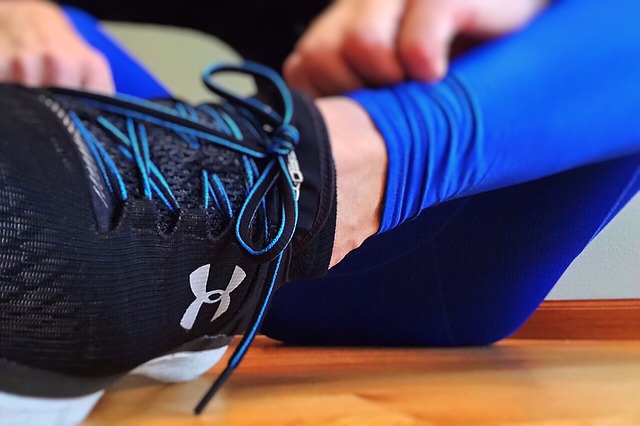 Dr. Paloski recommends that stretching be incorporated into a training plan, stretches can be simple yet effective in preventing injury. "The muscle groups that get tight are typically the calves, hamstrings, and quad (thigh) muscles. If I had to narrow it down to 3 stretches, I would do the runner's stretch for the calves, hamstring stretches by bending at the waist and keeping the knees straight, and quad stretches by standing on 1 leg and flexing the other leg behind the back with the opposite hand", Dr. Paloski said.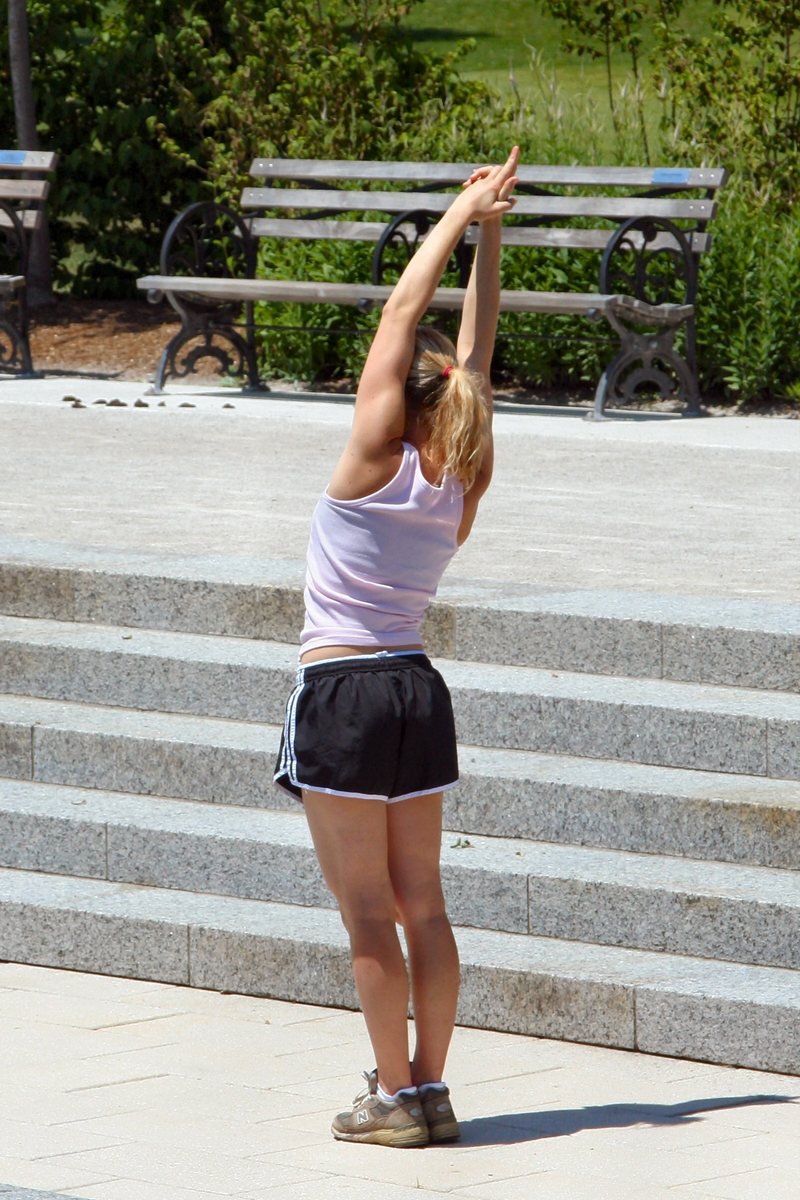 ​
​
So where do you start? Dr. Paloski recommends that parents start slow with their teens when they begin a running program. "If a youth has never been involved in organized running or a running program before, start with walking.  Walk for 30 minutes and then replace 1 minute of walking with 1 minute of running each time.  It is more important to limit yourself based on time than distance when starting out." Dr. Paloski also recommends walking as a great way to get started,  "walking with your children is a great first step to get kids outside and accustomed to a routine or program. Gradually substitute time walking with time running. You can make it a game and challenge by introducing interval training with them (one minute running, four minutes walking and slowly build up to four minutes running and only one minute walking).  Interval training has been shown to be beneficial for physical and cognitive improvement associated with exercise, so incorporating this in the beginning will pay off in the end."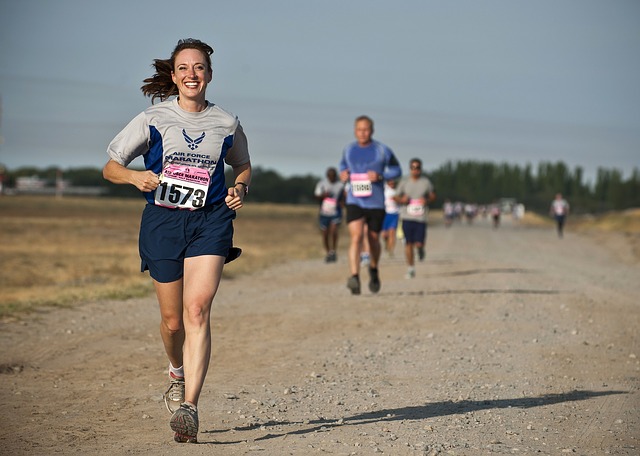 ​
​
Charlotte offers some great running trails, parks and beautiful neighborhoods to run through. It is important to stick to areas that you are familiar with and have a phone with you in case of emergency. Dr. Paloski also recommends that parents and teens adjust their training programs accordingly, the weather is very hot in the summer, running in the morning or evenings will offer cooler temperatures (most days), the heat impacts the body differently than when you are running in the fall and spring. One last tip! Sunscreen and a hat! Find a visor or baseball hat that your teen will wear and make sure you both hit the sunscreen before you head out.  Looking for a great short race? The OrthoClassic, August 19 offers a 10K, 5K and a 5K Rookie Run for those that want an untimed run/walk, there is also a kids dash for little ones. More information and register at this link 


​
Dr. Paloski is a pediatric orthopedic surgeon with OrthoCarolina. Dr. Paloski is committed to treating pediatric patients preventively to ensure that they do not require surgical intervention. Dr. Paloski is an osteopathic physician, dedicated to family-centered care. He believes many pediatric injuries can be treated without surgical intervention and works with families to find the best way to care for their child's injury. You can make an appointment with Dr. Paloski by calling OrthoCarolina at 704-323-2543
For additional resources on running, check the OrthoCarolina blog.
Click here to find an OrthoCarolina location near you.
Follow OrthoCarolina on Facebook
Tweet with OrthoCarolina on Twitter
Follow OrthoCarolina's Instagram