Flu season is here, the cold has finally settled in and this is the optimal time to go ahead and get a flu shot for yourself and your family. We spoke with Dr. Amanda Lanier from Charlotte Pediatric Clinic to get more information about flu season, when to get your kiddos a flu shot and common flu shot myths.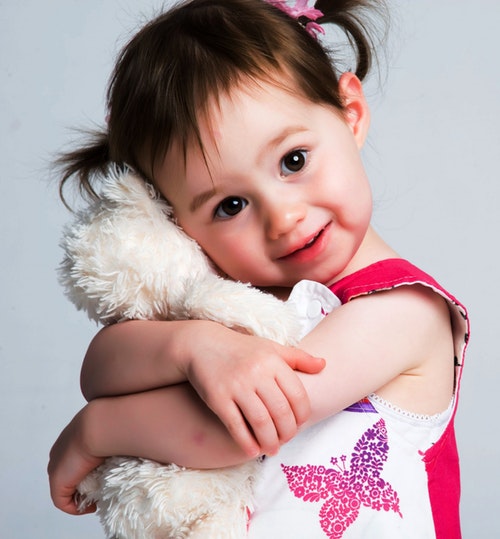 The Start of Flu Season

Flu season typically starts in the fall, around October/November, and lasts through early
spring with peak cases reported in January/February. However, there are seasons that may last
into May. As you may recall, the 2017-18 flu season peaked later, and thus, lasted
longer (through the end of March). The season is always hard to predict until reporting
starts to increase which is why flu vaccination is still important through January or February.

Vaccinate Every Year
The American Academy of Pediatrics "recommends that all children ages 6 months and older receive a flu shot this season with the goal to provide the optimal protection against all strains of influenza." As of August 2018, the CDC reports 179 children died of influenza-associated deaths last season and thousands more hospitalized; of those reported deaths, 80% did NOT receive a flu vaccine. Thus, the flu vaccine is an important weapon in the fight against influenza. One dose is recommended per season for previously vaccinated children. For children ages, 6 months to 8 years NOT previously vaccinated or only ONE dose in their lifetime, (2) doses are recommended (30 days apart).


Nasal Spray vs.The Shot?

The nasal spray (FluMist or LAIV) was not recommended for the two previous influenza seasons. LAIV/Flumist was not effective among 2-17-year-olds against Influenza A/H1N1 in the US, LAIV/Flumist was effective against Influenza B and showed similar effectiveness to the shot against H3N2. Some data for 2018-19 suggest the new H1N1 virus included in the new LAIV/Flumist will have improved coverage, but there has been no published data at this time.


The AAP recommends the use of the flu shot to protect against all strains of influenza this year; however, they also support usage of FluMist/LAIV for individuals that would otherwise not get vaccinated or do not have access to the shot.

Who Should Not Have a Flu Shot
-People with a previous severe reaction to the influenza vaccine, and children younger than 6 months old should not be vaccinated
-People with moderate-to-severe illness with or without fever should wait until they recover before getting the vaccine

People who should talk to their doctor before getting the flu shot:
-Those with a history of Guillain-Barre Syndrome within 6 weeks following receipt of influenza vaccine as a precaution
-If you have an allergy to eggs or any of the ingredients in the vaccine
-If you are not feeling well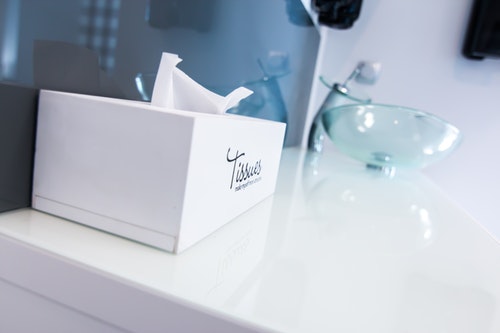 Side Effects

As with any medical treatment, vaccines may cause side effects. Flu vaccine side effects are typically mild and resolve spontaneously within a few days. Common side effects include:

-Soreness, redness and/or swelling at the injection site
-Headache
-Fever
-Nausea
-Muscle aches
Again, as with any other vaccination, be aware of any unusual conditions, such as below that may indicate a severe allergic reaction:
-Difficulty breathing
-Hoarseness, wheezing
-Swelling around the eyes or lips
-Hives
-Paleness
-Weakness
-Fast heartbeat or dizziness

Flu from the Flu Vaccine?

You cannot get the flu from the flu vaccine. The vaccine contains either an inactivated virus (meaning no longer infectious) or a particle designed to look like the flu to your immune system. The nasal spray does contain live virus; however, it has been altered to NOT give you the flu. You may experience a slight increase in the common side effects after the nasal spray, but those also resolve spontaneously.


Here is Where to Get the Vaccine


I would first recommend contacting your child's medical home, or primary care provider. Those clinics are staffed to handle any emergencies that may occur and also maintain vaccine records and know your child's allergies/history. Most offices provide multiple options for receiving your vaccine. Examples include: during any well visit and most simple acute visits during flu season, after hours flu shot clinics or some special clinics for school holidays. Call your pediatrician's office for their specific schedule.

When to Start Flu Vaccines

Influenza vaccination is available starting at age 6 months, and we recommend ANY child over that age receive the vaccine. For children less than 6 months, we strongly encourage all household contacts and caregivers receive the vaccine to prevent the spread to the infants.


More Information and Myth Busting Flu Vaccines

The CDC has a long list of misconceptions: https://www.cdc.gov/flu/about/qa/misconceptions.htm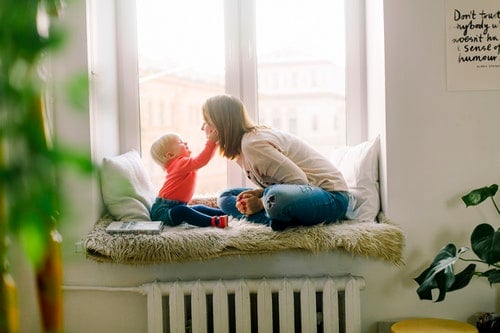 Atrium Health Levine Children's is a network of neighborhood pediatric offices, urgent cares, hospital programs, and award-winning specialty care. And everything we do is backed by Levine Children's Hospital, named a Best Children's Hospital by U.S. News & World Report in multiple specialties. When you're here, your child has access to all the best care, close to home. Levine Children's is proud to partner with parents to help them raise healthy, happy kids – right from the start. With convenient online scheduling and locations in every corner of your community, we make it easy to choose the right pediatrician for your family. Our pediatric locations in South Charlotte include Arboretum Pediatrics, Charlotte Pediatric Clinic, Cotswold Pediatrics, Providence Pediatrics, and University Pediatrics-Mint Hill. In addition, dedicated children's urgent cares are available in Blakeney and Cotswold.