Here it is! The roundup of Charlotte Easter events~ We will be adding to this list so make sure you check back and keep an eye on our Charlotte events calendar for more details. Did we miss something? Email rebeccap@macaronikid.com with the details and we will get it added!
MallStars Eggstravaganza
March 30, 2019 10:30-12
Northlake Mall www.shopnorthlake.com
Enjoy music, games, prizes and fun; visit Bunnyville for photos with the Easter Bunny
FREE (photo package not included)
Easter Bunny Story and Craft
March 30, 2019 10:30 AM
SAS Cupcakes
Make a cupcake, do a craft, meet the Easter Bunny
Easter Bunny Cake Pop Class
April 6, 10:30a
SAS cupcakes
make a cake pop
$13 per child
Easter Hoppenings at Phillips Place
April 6, 1-3P
Come see the Easter Bunny, along with a balloon artist, face painter and caricaturist.
Free
Lunch with the Easter Bunny
Matthews Community Center
April 12 at Noon
$10
Children (2-5y) will eat lunch, make a fun craft and get their picture taken with the Easter Bunny

Easter at the Billy Graham Library
April 13, 9:30a-3:30p
All ages fun
Guests can complete the Resurrection Quest scavenger hunt, see baby animals and enjoy story time on the patio. Ages 12 and older can tie-dye a t-shirt.
Free entry; eggs and tie-dye shirts are $10
http://billygrahamlibrary.org/event/easter-at-the-library-2/
Historic Rosedale's Easter Egg Hunt
April 13, 10-2p
Explore the gardens and join the hunt. There are four egg hunts starting at the top of the hour between 10 and 1 PM. Each participant will also take home a small gift. Bring your own baskets. Reservations required. roseedu@historicrosedale.org
$10/child; 2 free adults per child.
Naturalist Egg Hunt
April 13, 10-12
Wing Haven Garden (248 Ridgewood Ave; Charlotte)
Children can make binoculars to help guide them through the gardens on a naturalist egg hunt, which includes finding songbirds and learning about each one along the way. Seasonal crafts and light refreshments will also be available.
$15-20/family
Children 10 and under
Photos with the Easter Bunny
April 13 at 10-1P
Matthews Community Center (232 Matthew Station St.; Matthews, NC)
Mr. and Mrs. Bunny will be there for photo opportunities!
FREE
Easter Celebration at Blakeney Shopping Center
April 13 and 14
Families can enjoy a bounce house, DJ, craft stations and more during the Easter Festival. Saturday's festival is from 2 to 4 p.m. Photo opportunities with the Easter Bunny are from 11 a.m. to 4 p.m. On Sunday, the festival runs from 1 to 3 p.m. with bunny photos from 1 to 6 p.m
FREE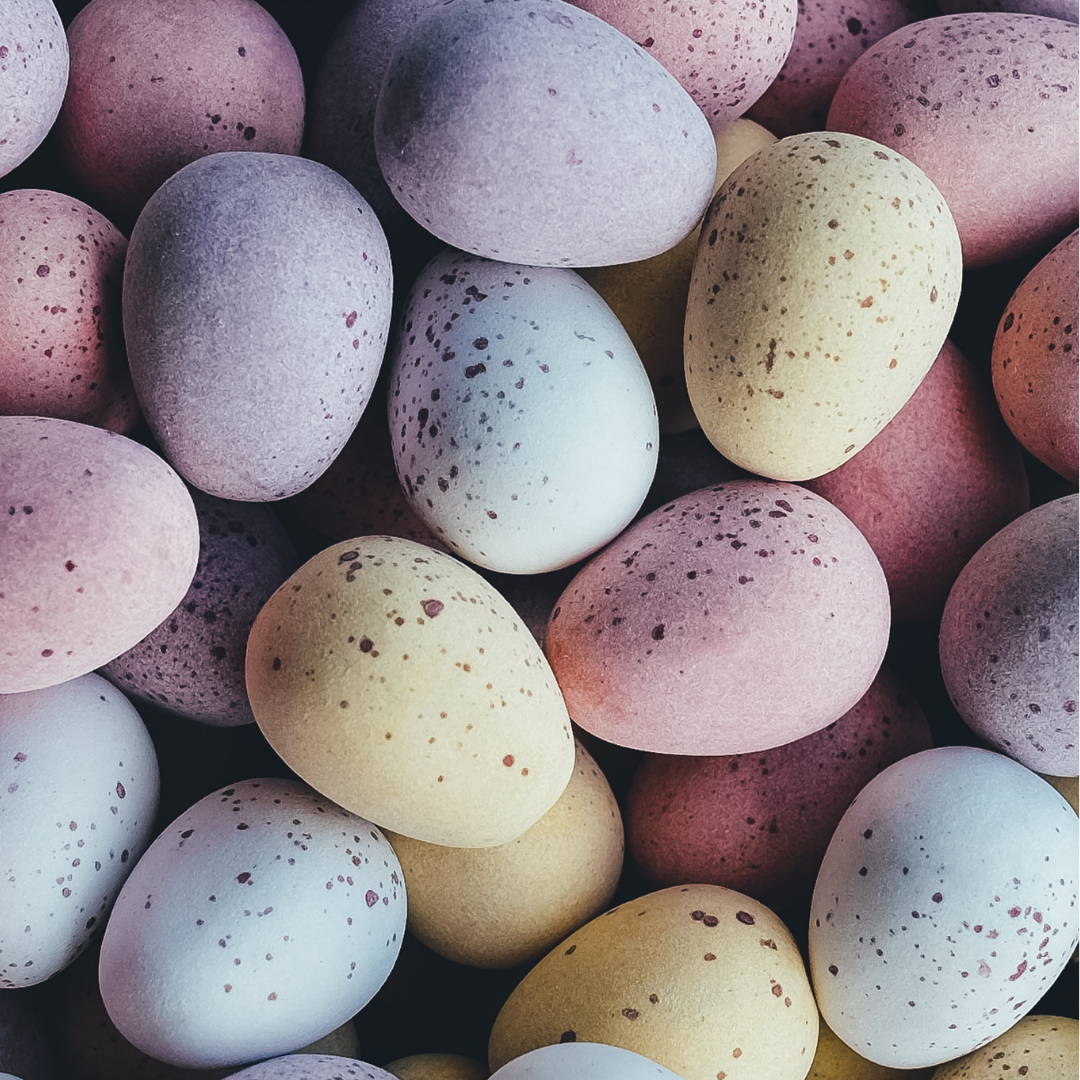 Queen City Easter Festival
April 13 and April 20; 1-5PM
Carole Hoefener Center (615 E. 6th St.)
FREE
The 2019 Queen City Easter Festival will feature face painting, games, dance performances, crafts, vendors, food and more! There will also be an Easter egg hunt and free Easter Bunny pictures. Easter egg hunts are scheduled by age; see website for schedule. (https://www.eventbrite.com/e/2019-queen-city-easter-festival-tickets-54205243342) Fun for all ages
Easter Bunny Express at NC Transportation Museum
April 13/14/19/20
North Carolina Transportation Museum (411 S. Salisbury Ave. Spencer, NC)
$9-13 (children under 2 are free)
Take a 25-minute train ride with the Easter Bunny. The furry friend will hand out candy and pose for pictures. Do not miss the inflatables, crafts, bubbles, sidewalk chalk, and face painting.
On April 19 and 20, children can also hunt for eggs. See website for schedule. (http://nctrans.org/Events/Easter.aspx)
Easter Egg 400
April 20 8:30-11:30a
Nascar Hall of Fame (400 E. Martin Luther King Jr. Blvd.)
Join the Easter Bunny for a morning full of entertainment and games, including bubble performances, balloon twisting, face painting, a magic show, egg relays, an egg hunt, and a photo opportunity. Each child takes home a carton of eggs filled with candy and prizes.
$10-29 (children under 2 free)