As the weather gets warmer and your child is out of school, how will they spend their time off? They could spend hours bingeing Netflix, scrolling through Instagram or playing video games, but will that help them grow and develop?
Time spent away from school holds the potential for kids to explore and discover, but that time needs to be purposeful and enriching.
From spring until the start of next school year, the YMCA of Greater Charlotte has camps that provide kids with experiences they could never have in a classroom and create memories that can't be made sitting at home.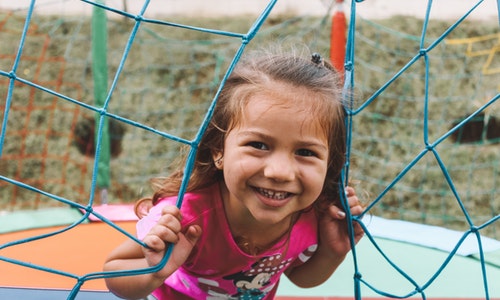 They'll Discover a New Passion at Summer Day Camp
One of the most fun parts of growing up is trying something new and realizing you absolutely love it! Every single week at YMCA Summer Day Camp offers so many unique themes and opportunities for preschoolers, school-age children and teens.
From athletics to arts, there's something for every child at the Y. Some of the most popular camp themes include:
Adventure Camps: Go on exciting field trips at a "Road Trippin'" camp, get creative in nature at "Fort Building" camp or reel in a big catch at "Bait and Hook" fishing camp.
Arts & Education Camps: Capture pictures that are worth a thousand words at "Photography and Scrapbooking" camp, get prehistoric at "Jr. Paleontologist" camp or captivate an audience at "Musical Theater" camp.
Dance & Gymnastics Camps: Move to the rhythm at "Hip-Hop" dance camp, get in the spirit at "Cheer" camp, or dazzle under the big top at "Circus" camp.
Imagination & Fun Camps: Enter an enchanted world at "Fairy Tale" camp, build imaginative structures at "Lego®" camp or cast spells and make potions at our "Wizardry" camp.
Sports & Fitness Camps: Get into different types of games at "All Sports" camp, score a beautiful goal at "Soccer" camp or enjoy America's favorite pastime at "Baseball" camp.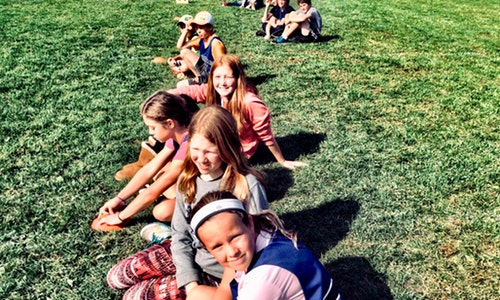 Themed camps are just some of the options your child can have at camp. Kids can revel in outdoor time hiking through wooded trails at the Hemby Program Center or choose from high and low rope challenge courses, a climbing tower or zip-line. They can immerse themselves in a creative experience at the Ballantyne Arts Center with camps that focus on visual and performing arts. Or they can head to the lakefront complete with waterslide, deck, canoes and water trampoline. Some camps also have the opportunity for banana boat rides!
These are only a few of the hundreds of Day Camp options offered by the YMCA — visit the Y's website to find the perfect camp for your child:
They'll Gain Independence & Confidence at Overnight Camp
Some of the happiest and most long-lasting memories kids can make happen at overnight camp. Most of a child's time during the year is spent at home or at school — overnight camp gives them the chance to switch up their environment and feel a sense of freedom (while guided by trained, caring counselors, of course.)
The Y has two incredible overnight camps near Charlotte:
Camp Thunderbird on Lake Wylie
With nearly two miles of Lake Wylie shoreline and over 100 acres of activity space, kids ages 6 to 16 have the opportunity to adventure on land and lake. From zip lines and challenge courses to boat rides and water skiing, kids are encouraged to break out of their comfort zone and try new things through an over 35-year bandana tradition.
Find Out More About Camp Thunderbird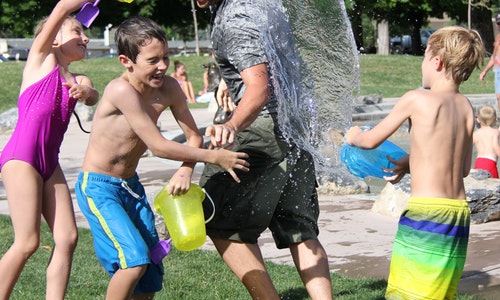 Camp Harrison in Boomer, NC
Just an hour-and-a-half drive from Charlotte, Camp Harrison is a true outdoor oasis. Set on 2,000 picturesque acres surrounding private Lake Broyhill, kids ages 6 to 16 are empowered to experience adventures that fit with their unique interests and abilities. This camp not only is focused on helping kids develop friendships with other campers, but also strengthening their relationship with God.
Find Out More About Camp Harrison
They'll Make New Friends at Spring Break Camp
Spring break is the perfect time for kids to make new friends and playmates before summer! With flexible options ranging from one day to one week, elementary and middle school-aged children have the opportunity to interact with kids outside of their school while having a blast.
Get Info About Spring Break Camp
Ready to Plan for the Best Summer Ever? Register Now!
The Y can't wait to be part of your child's summer adventures! Make sure you register soon because camp spots fill up fast. See available dates and rates:
Get social with the YMCA!