Get ready for another fun show at Children's Theatre of Charlotte! Pete the Cat opens April 12 and runs until May 5th. This show is perfect for kids 4 and older or anyone who is a fan of this silly feline!
Everyone's favorite rockin' blue cat takes the stage in this rock n' roll musical performance. When the unsuspecting Biddle family takes in the fantastic feline, Pete the Cat rocks the family's world with his strumming and strutting. Everybody loves Pete the Cat, well, everyone except Jimmy, the planet's most organized second-grader. That all changes, of course, when Pete the Cat takes Jimmy on a once-in-a-lifetime road trip.
In addition to traditional shows, Children's Theatre of Charlotte is offering a sensory friendly performance on April 28 at 4PM.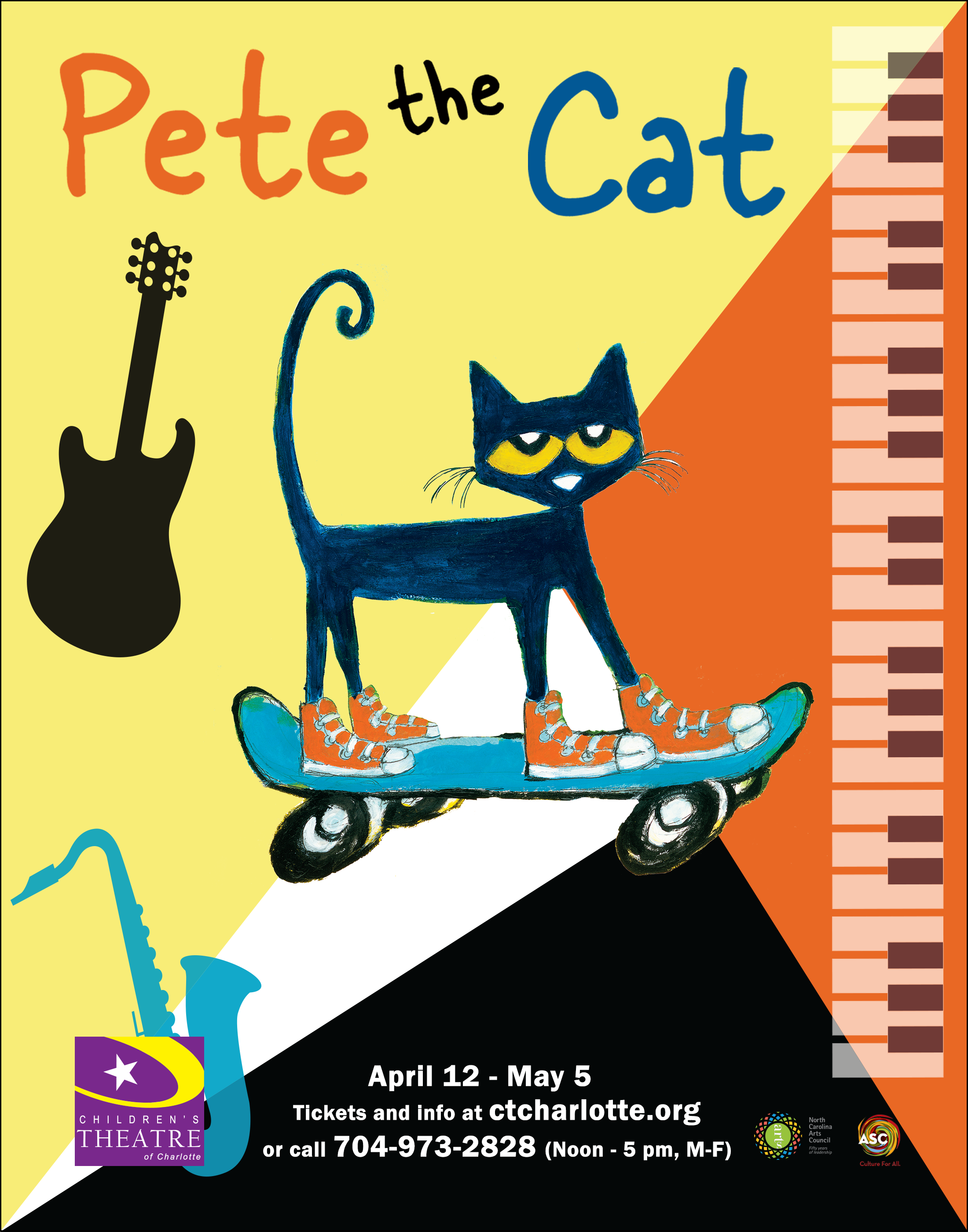 We have tickets to give away! We have 2 sets of tickets up for grabs~ To be entered to win a pair of tickets fill out this Google doc, winners will be selected at random on April 12 and notified via email. Winners will be notified via email and have 48 hours to claim their tickets.
TICKET INFORMATION:
Visit ctcharlotte.org or call our box office at 704-973-2828.