It was a beautiful, spring day in 1998. The sun was shining, a slight breeze blowing and I was planting flowers in my backyard. It was the perfect day as I gardened and watched my two-year-old daughter, Allie play with her toys. As I was digging in the dirt, I happened to look up just in time to see Allie topple into the pool as she reached for her toy that had fallen in. I watched as Allie quickly and quietly sank. I knew at that moment that if I had not been present, my daughter would have surely drowned. I had always thought that if my daughter ever fell in our pool, I would clearly know. Contrary to what I had always believed, there was none of the flailing and splashing that I thought would occur to alert me.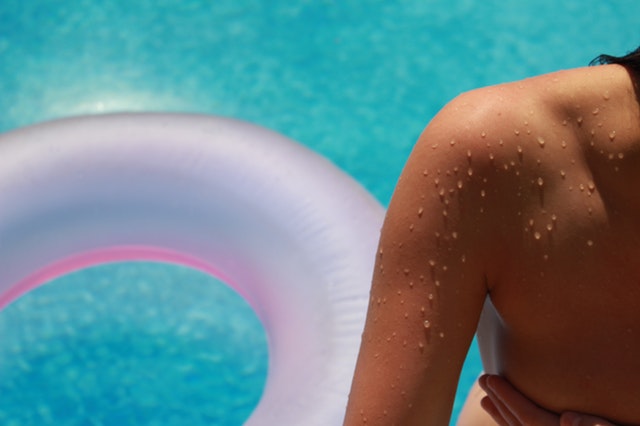 That day I enrolled her in swim lessons at Charlotte Aquatics. The fear of my daughter drowning in our pool was more than I could bear and I wanted to do everything possible to keep her safe. That was 21 years ago. My daughter is now 23 and I now own Charlotte Aquatics! I am a huge advocate for water safety and drowning prevention. It's interesting how things work out.
Sadly, drowning is the second leading cause of accidental death in children one to fourteen years old. The majority of the children that drown are under the age of five. Parents please do not be lulled into thinking that you will hear your child if they fall into a pool. Contrary to what most people think, there typically is no yelling out and waving of arms to alert someone. Drowning is a quick and silent killer.
Never leave your child unattended by any body of water (bathtubs included). It is so easy to think that nothing will happen to your child if you just run and get the phone or go to the bathroom. According to the U.S. Consumer Product Safety Commission, most young children who drowned in pools were last seen in the home, had been out of sight less than five minutes, and were in the care of one or both parents at the time. Children can lose consciousness in 20 seconds or less.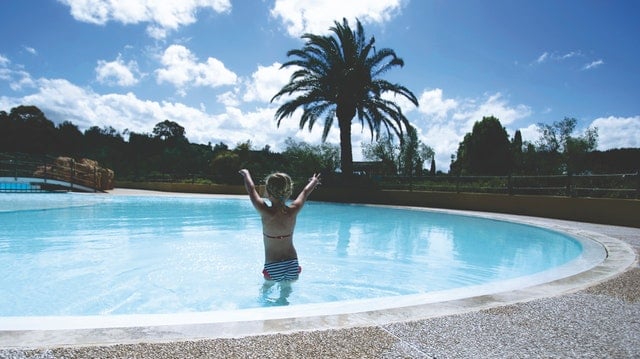 Here are 8 ways to keep your child safe:
Enroll your children in a water safety or learn to swim program. It has been shown that children who have swim lessons have an 88% less chance of drowning.
Never leave a child unattended in a pool, hot tub, or bathtub even for moment. Adult supervision is essential.
Always designate a responsible adult to serve as the "water watcher" – a supervisor whose sole responsibility is to constantly observe children in or near the water.

Water Watcher should maintain continuous visual and auditory contact with children in or near the water.
Water Watcher should not engage in distracting behaviors such as talking on the phone, preparing a meal or reading.
Water Watcher should keep children who cannot swim within arm's reach at all times.

Have a phone by the pool to dial 911 in an emergency.
Keep rescue equipment by the pool.
Enclose the pool completely with a barrier. Fences should be at least five feet high and have self latching, self-closing gates. Layers of protection are important, so consider using door and pool alarms and pool safety covers.
Parents and caregivers should learn infant and child CPR.
Educate children about the rules of water safety.
All of these tips can really be combined into what I like to call the ABCs of water safety:
A = Adult supervision is always needed.
B = Barriers. Make sure there are multiple layers of protection around the pool or spa.
C = Classes. Enroll your child in swim lessons and make sure as an adult you know CPR.
I am lucky that my story ended happily. Many others are not as fortunate. I can't even imagine the pain and anguish a parent goes through when they lose a child, especially to a preventable death like drowning. Please do not let that happen to you; learn your ABCs and follow the eight steps above to keep your child safe!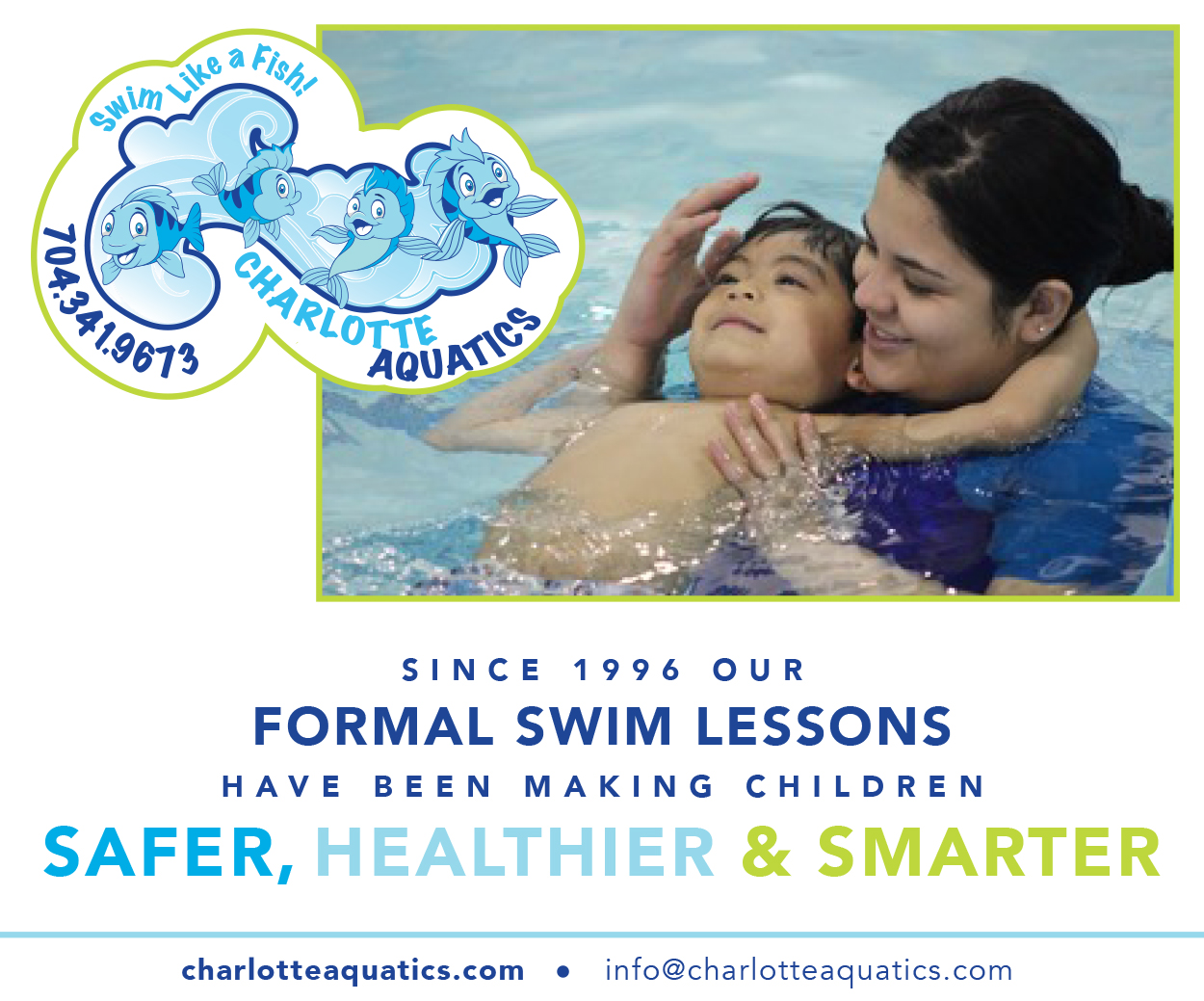 Kelly Gaines is the owner and Big Fish of Charlotte Aquatics. Charlotte Aquatics provides swim lessons for children beginning at six months old. For further information call (704) 341-9673 or visit www.charlotteaquatics.com Kelly also provides Water Safety Story Time to elementary and preschools and water safety and drowning prevention talks to parent groups. She is on the board of Safe Kids Charlotte Mecklenberg and a member of the US Swim School Association, Hope Floats, the National Drowning Prevention Alliance, and Stop Drowning Now.
Contact Info
7835 Little Avenue
Charlotte, NC 28226
704-341-9673
Get social with Charlotte Aquatics