Beach season is upon us but let's not be fooled—this time of year isn't the only time we need to be lathering our kids in sunscreen. Picking out the best possible sunscreen, with racks and racks to choose from, can be quite overwhelming. Parents are often concerned about chemicals in sunscreens that will affect their kids later in life, while also choosing the right protection against UV rays.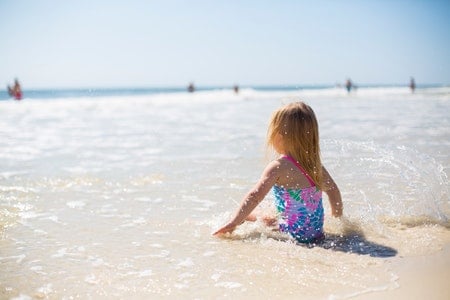 Knowing what to look for and what to avoid in a sunscreen can make this task much less daunting. Dr. Nandita Singh, a pediatrician with Atrium Health Levine Children's Providence Pediatrics, has a few pointers on how to make sure we are getting the best possible coverage for our little ones, setting them up for a lifetime of good skin protecting habits.
When choosing a sunscreen, Dr. Singh says, it's important to look at labels closely. "You want to find one that says, 'broad-spectrum,'" she explains. "This means you're screening out both UVB and UVA rays."
It's important to understand the difference between UVB and UVA rays—that way we know just what we are protecting our children against. According to Dr. Singh, UVB is an ultraviolet light that reaches the earth's surface and represents 5% of UV radiation. It's responsible for sunburn, inflammation, hyperpigmentation and photo carcinogenesis. UVA, which also reaches the earth's surface, represents the other 95% of UV radiation. It contributes to photo aging, pigment darkening and skin carcinogenesis (or the process where otherwise healthy skin cells turn cancerous).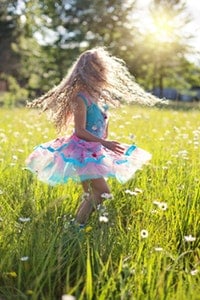 Beyond choosing broad-spectrum products, Dr. Singh advises choosing a water-resistant, lotion sunscreen that is between 15 and 50 SPF. SPF—or sun protection factor—is the number signifying the sunscreen's protection against UVB rays. It typically goes up to 50.
While some chemicals in sunscreens can be harmful, others help protect from harmful rays. An organic sunscreen is not always necessary, but it is important to avoid oxybenzone and octinoxate, chemicals which have hormonal properties and can cause allergic reactions. "For sensitive areas such as the nose, cheeks, tops of ears, and shoulders, choose a sunscreen with zinc oxide or titanium dioxide," says Dr. Singh. Those ingredients offer broad-spectrum protection and are less likely to irritate the skin.
Though they may be easier to apply, Dr. Singh advises against spray sunscreens because you can't know for sure where it's been applied. Fortunately, cream sunscreens are also easy to apply, and you can follow what Dr. Singh calls 'the teaspoon rule.' "You'll want to apply one teaspoon of sunscreen to the face and neck, two teaspoons to the front and back torso, one teaspoon to each upper extremity and two teaspoons to each lower extremity," she explains.
Dr. Singh recommends being proactive and applying sunscreen about 15 to 30 minutes before going outside and then reapplying every 2 hours. You should wear sunscreen year-round, Dr. Singh says, not just on sunny days.
"Even when it's cloudy, about 80 percent of the sun's UV rays can get through the clouds," she says. "Peak hours for the strongest UV rays are usually 10 a.m. to 4 p.m." Dr. Singh adds that babies under the age of 6 months should be kept out of direct sunlight and advises using shades such as trees, umbrellas or stroller canopies.
Dr. Singh recommends using Honest brand sunscreen, as it does not contain oxybenzone, and advises parents to assess ingredients and SPF as their primary deciding factors. Dr. Singh suggests visiting the Environmental Working Group's (EWG) website for information about sunscreen and sun safety. For more information, go to healthychildren.org.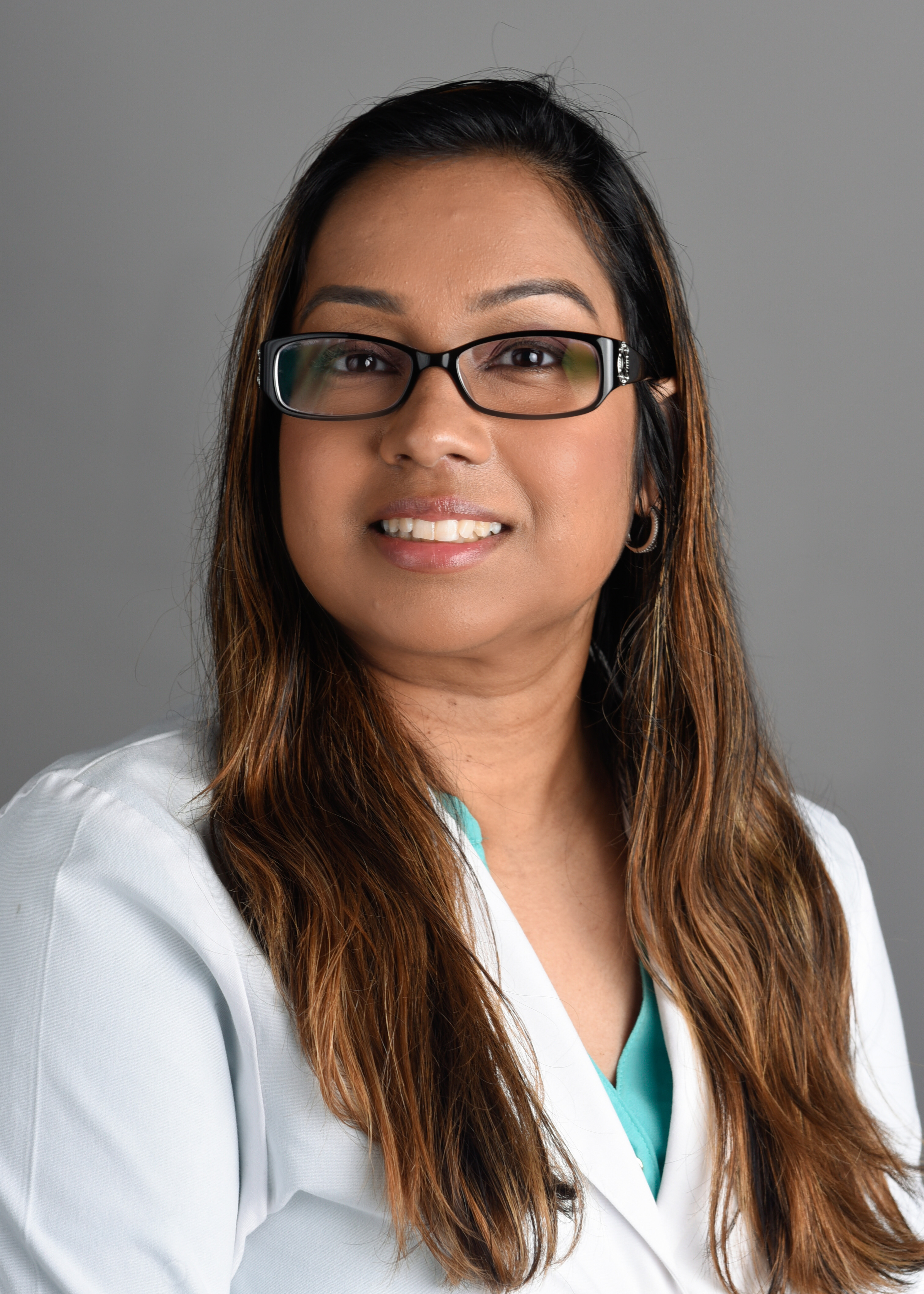 Nandita Singh, MD, is a pediatrician at Providence Pediatrics. Dr. Singh attended Ross University School of Medicine and completed her residency at Upstate Medical University.
Connect with Atrium Health Levine Children's
Liz is a freelance writer and editor in Charlotte. When she's not busy finishing up her MFA at Queen's University, you can find her curating @restorationwaresvintage or toting around her 3 kids