Grab your helmet and your stick: lacrosse is having a major moment in schools all over Charlotte and the rest of the country. But what do you need to know before your child heads out onto the field? We spoke to lifelong sports enthusiast and former lacrosse player, Physician Assistant Michael Roberts with OrthoCarolina, to find out the basics on the sport.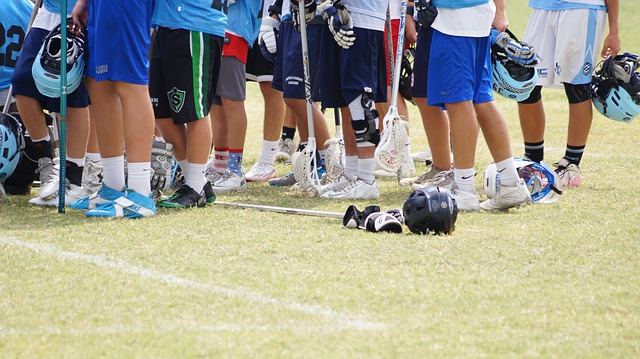 An alternative to football?
The game is fairly simple in theory: use your stick to shoot a ball into the opposing team's net. Once thought of as a Northeastern sport, lacrosse has now expanded from the mid-Atlantic region to a wide range of areas and socioeconomic backgrounds across the country.
Lacrosse is one of the fastest-growing sports in the United States, according to a report from the Sport & Fitness Industry Association.
Roberts said he believes there are two reasons the sport is on the rise: concussions and money.
"I think the awareness that has been raised about concussions in football is pushing many athletes away from a sport that is so brutal to the human body with irreversible long-term side effects. Not to say that lacrosse is not a rough sport, but you don't see the repetitive head trauma or devastating injuries that you see in football on the lacrosse field," he said.
The SFIA report backed up this theory, reporting that football participation dropped nearly 16 percent from 2012 to 2017, while lacrosse participation went up 25 percent during that same time period.
Roberts said he also believes the financial incentive to play some sports at the professional level can cause people to play for the wrong reasons.
"With lacrosse, there is no one making millions of dollars, so most people that play are truly playing for the love of the game," he said.
When to pick up the stick for the first time
Roberts said there's no right age to begin playing lacrosse, and that parents can let their children try out the sport as soon as they express an interest.
He did give one caveat: some young children don't like wearing the helmet, particularly since it's equipped with bars in front of the face.
Roberts suggests enrolling younger children (ages five to seven) in camps or clinics that will focus on stick drills and fundamentals rather than actual games or scrimmages.
"I also think kids should play multiple sports growing up so they find out which ones they truly love and want to stick with long term," he said. "Playing multiple sports also develops different physical abilities and allows participants to become all-around better athletes."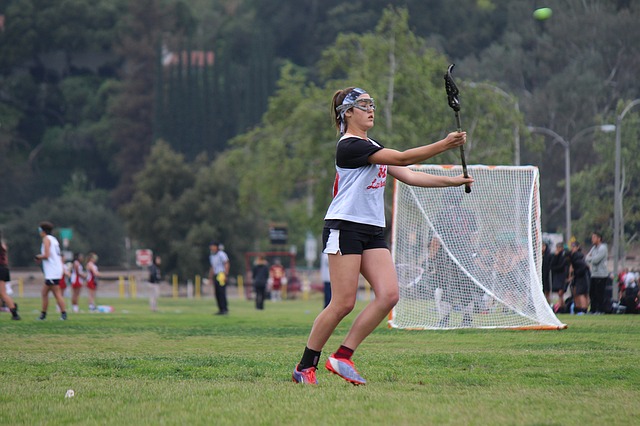 Differences for boys and girls
Roberts said there's a huge difference in boys' and girls' lacrosse, mainly when it comes to contact.
Boys will experience significantly more contact while playing, so they need more equipment such as shoulder pads, elbow pads, gloves, a jockstrap and a protective cup, Roberts said.
Girls will typically only need a stick and protective goggles, and stick checking (hitting other players' sticks with your stick) is not allowed.
Conditioning to get ready for the game
How can your child stay at the top of his or her lacrosse game? Roberts said the answer is simple: run, and then run some more.
"Lacrosse is a fast-paced sport with LOTS of running, especially if you play the midfield position," he said. "You don't have to be the fastest or most athletic person in the world, but if you don't like or can't run well, lacrosse may not be the sport for you."
Roberts also suggested having your child play "wall ball" to improve hand-eye coordination.
"Find a solid wall or a lacrosse rebounder and throw the ball until your arms are burning," he said. "Pick a spot on the wall or rebounder and try to hit it over and over again and then catch the ball as it comes back to you. To be the most successful lacrosse player you can be, you should be able to perform these activities with both hands. The best lacrosse players practice more with their weak hand than their dominant hand to be skilled no matter what side of the field they are on."
(link: https://beginnerlacrosse.com/wall-ball-drills)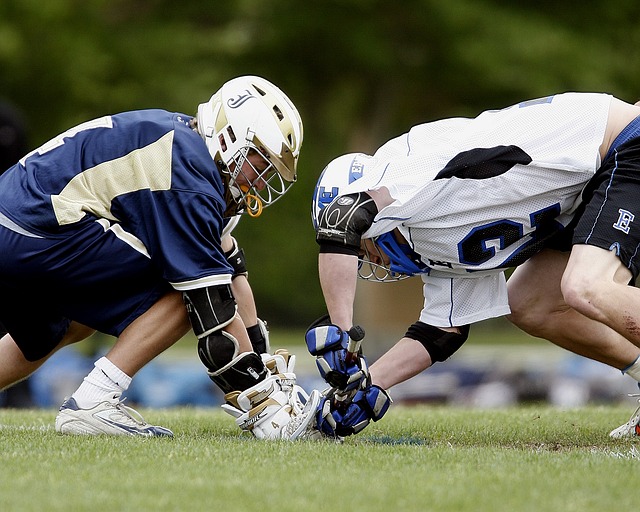 Common injuries and how to avoid them
Roberts said overall lacrosse is considered a moderate-risk sport in which the vast majority of injuries are minor strains, sprains and bruises.
"The injury risk is similar to sports such as soccer, hockey and basketball," he said.
Head and neck injuries are not quite as common in lacrosse, but concussions due occur just like they do in all contact sports.
Hand, wrist and arm fractures, as well as shoulder separations and dislocations, tend to be more common in boys' lacrosse due to the more physical nature of the boys' game.
To prevent injury, Roberts said to wear the right equipment and make sure to be proactive in conditioning. Stay in shape year-round by starting a graduated program of plyometrics, neuromuscular training, and conditioning and strength training geared to lacrosse demands prior to the season's start.
He said it's important to warm up properly by thoroughly stretching and gradually increasing the intensity of workouts, and to hydrate regularly and get plenty of rest.
Roberts also said to take a break — all lacrosse players should have at least one or two days a week and one or two months a year away from the sport to prevent burnout and overuse injuries.
Parents: stay involved
The best way to support your lacrosse player is to stay involved, but not just by driving him or her to practice, said Roberts.
Remember those running and wall ball drills we talked about earlier? Do them with your child. And instead of going to the movies on family night, head to a local high school, college or semi-professional lacrosse game. It goes without saying that you should be in the stands during your child's games as well — it's likely the first place your child will look after making a big play.
"If you show interest in the sport that your child is playing, they will enjoy it more and want to excel to make their parents proud," he said.
Another important way to support your children: teach them to overcome adversity during practice or the big game.
"There will be times where you have a bad game or your coach benches/demotes you and those are the moments where mental toughness comes into play," Roberts said. "You can either let it get you down and affect your play on the field or you can bounce back, work harder, persevere and become a better player."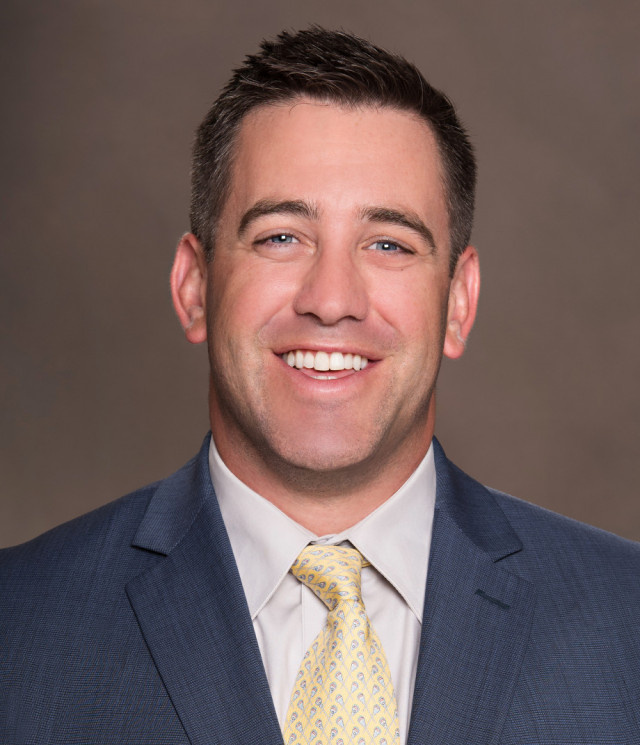 Michael Roberts, PA-C, MPAS, is a lifelong sports enthusiast and former lacrosse player. Michael studied at Touro College School of Health Sciences. To make an appointment with Michael or one of the other providers at OrthoCarolina please call 803-328-6306 or visit orthocarolina.com.
Get Social With OrthoCarolina