Atrium Health Levine Children's Hospital is a very special place. We are all aware of the stellar care they provide to children from all over the world but did you know that the care expands beyond medical providers? Right in the atrium of the hospital is a very special studio that provides care for children beyond their medical needs. Seacrest Studios helps to treat the whole child. This special studio offers patients a way to escape the day to day ordeal of their care and enjoy just being a kid. Meredith Dean~ Program Coordinator Seacrest Studios shared with us exactly what makes Seacrest Studio's so special!
Seacrest Studios, an in-house multimedia broadcast center, opened in 2013 at Levine Children's Hospital in Charlotte, NC. The Ryan Seacrest Foundation made it possible for patients at Levine Children's Hospital to have the ability to explore the creative realms of radio, television and new media right from their hospital rooms. We are one of just a handful of children's hospitals nationwide to have this resource available for our patients and families.
Broadcasting Fun
The 652-square-foot studio, located inside the hospital's Overcash Atrium, includes five guest microphones, production-quality video cameras and radio equipment, and a green screen that allows patients to participate in video projects. The studio has a full-time program director and programming that includes game shows, celebrity interviews and performances.
Our patients can stop by the studio to participate live. Or, they can view programs in their room, even having the ability to request songs or ask questions of the people being interviewed.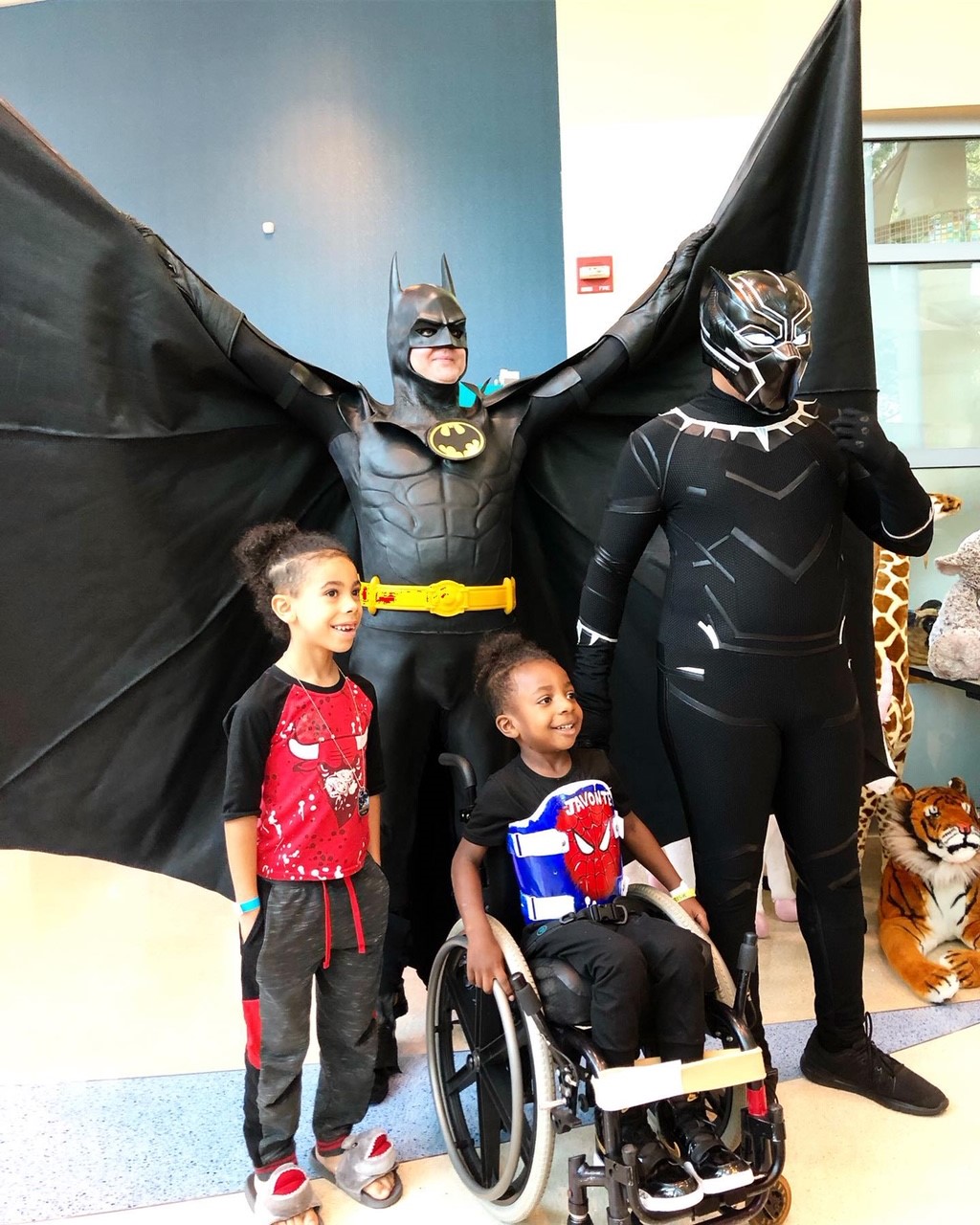 Special Guests
Since the opening of Seacrest Studios at Levine Children's Hospital, the North Carolina location has provided patients with countless hours of programming, musical guests, and interviews with celebrities such as Selena Gomez, Michael Bublé, Rachel Platten, Imagine Dragons and Carolina Panthers quarterback Cam Newton.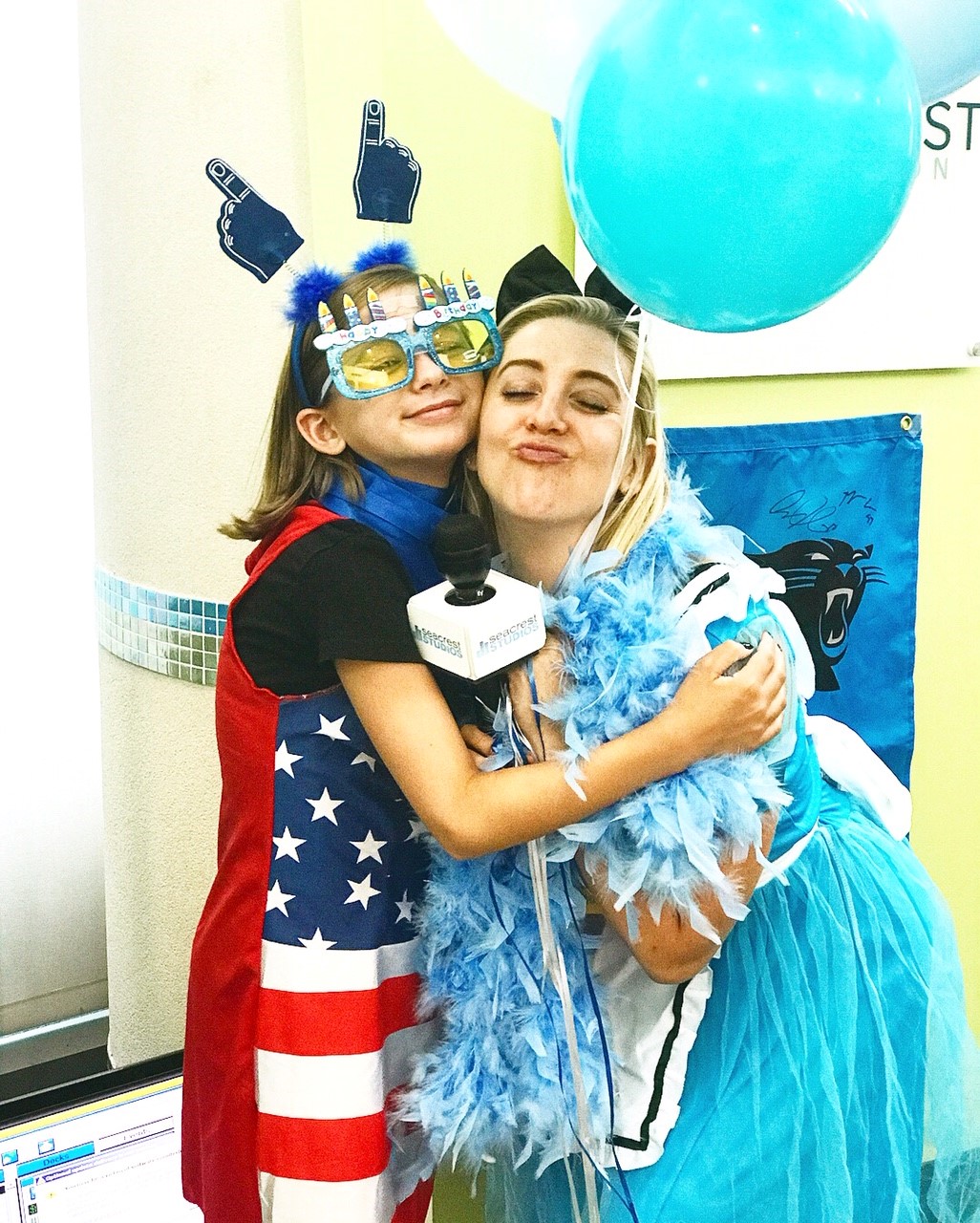 How can you get involved?
Volunteer: We love hosting community groups (guidelines attached) for our various weekly activities. Bingo on Wednesdays at 3:00p, iHeart Art at 12p on Thursdays, and Seacrest Idol on Fridays at 3p. All you have to do is bring a fun team and your upbeat attitude!! Contact us at 704-381-1181 if interested in booking a certain day.
Intern: Know anyone looking for an internship? Seacrest Studios at Levine Children's is hiring Production Interns (must be currently enrolled in college)! Working with Ryan Seacrest Foundation allows you to make unforgettable memories uplifting patients and have your own radio/tv show! Unpaid, but lunch is provided for each shift. Cover letter, resume, & online portfolio (if applicable) emailed to seacreststudios@atriumhealth.org to be considered!
Donate: To donate to Seacrest Studios at Levine Children's Hospital, visit Atrium Health Foundation and specify that you wish to donate to the studio in the comments section. We are looking for the funds to get VR headsets donated for a gaming station in the studio as well as a new DSLR camera and Seacrest Studios branded swag for patients. https://secure2.convio.net/tchf/site/Donation2?2200.donation=form1&df_id=2200
Perform: If you wish to perform live at Seacrest Studios, or make a special appearance, please fill out the visit request form (PDF). If you have a certified therapy dog, you can contact Volunteer Services to get involved with our Pet Therapy Program and be part of our Seacrest Studios Dog Shows like "Howl-oween" and "Howl-idays".
Want to have a first hand view? Join us on September 4 at 2:00 PM on our Facebook page as we bring you a live behind the scenes glimpse of this awesome studio!