Happy mail came this week! Finding gifts for teen girls that are empowering is very difficult. We were so happy when we found One Girl Inspired, each month my daughter receives a carefully curated and meaningful box of items to help her be her best self. This month was so exceptional that I wanted to share it with you so you can snag one for the girl in your life! This month's theme is "Goal Getters" and the box is packed with items to help get your teen off on the right foot in the new year. Here is a peek of what is in the box this month (less the pencil that my daughter was using when I made her stop so I could snap a picture)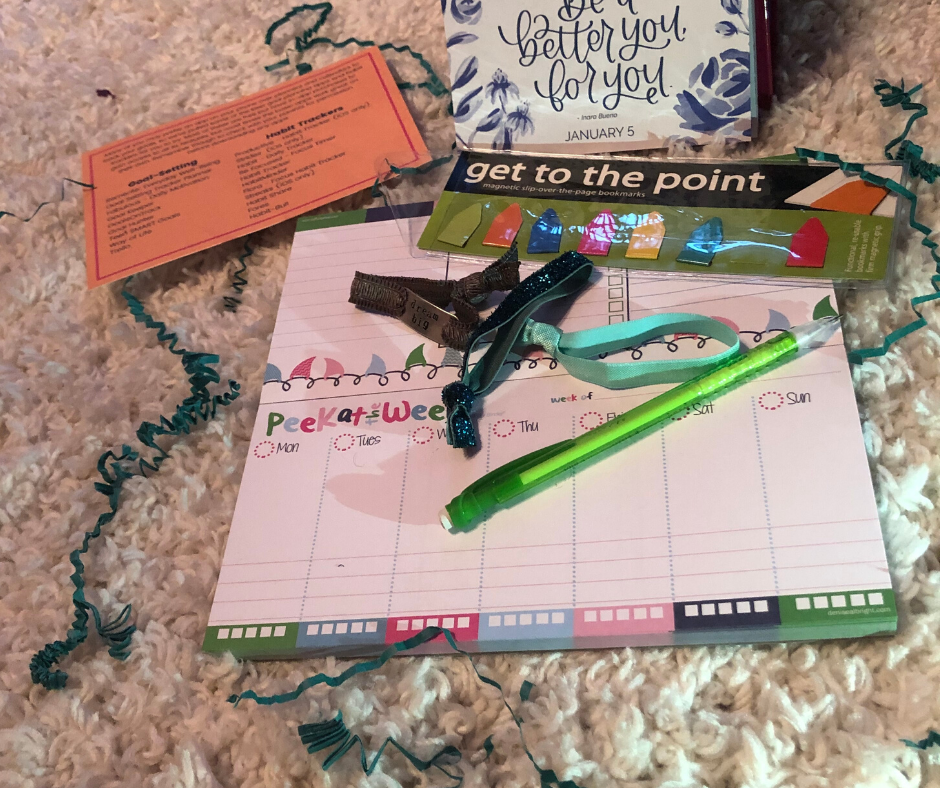 This month the box includes:
An awesome calendar that has motivational phrases and is beautifully illustrated
Peek of the Week planner to help your daughter layout her week and prioritize her activities ( I may have stolen this from my daughter)
A great piece of jewelry with a "Dream Big" message and some additional hair ties to wear on her wrist (VSCO girl approved)
Magnetic bookmarks (again I may have stolen a couple of these for myself)
A great list of apps that will help with goal planning and habit tracking
These boxes do sell out, we encourage you to get yours as soon as possible! You can send one as a gift to all of the teenage girls in your life! They are an awesome gift for any occasion or just because!
For more information on One Girl Inspired or to start a subscription for your teen visit One Girl Inspired

Get social with One Girl Inspired~