My son fell into the fountain at a local shopping center when he was 2. I was busy with a baby and he was running around with a friend. I cannot tell you the fear it put into me. Just a simple day at a shopping center could have been much worse. We always think to be cautious near a pool but any water feature can pose a risk. At that time he had just started swim lessons but I became much more serious about swim lessons with him and all of my children after that. We see heartbreaking stories about children drowning and it is just painful to comprehend as a parent. Now that my kids are older and they do not swim as often, it is still important that they get into the water and practice the skills of swimming. Swim safety does not end when they can swim independently. This month's story from the Greater Charlotte YMCA helps to highlight the importance of swim lessons and how to get your kids involved. ~Rebecca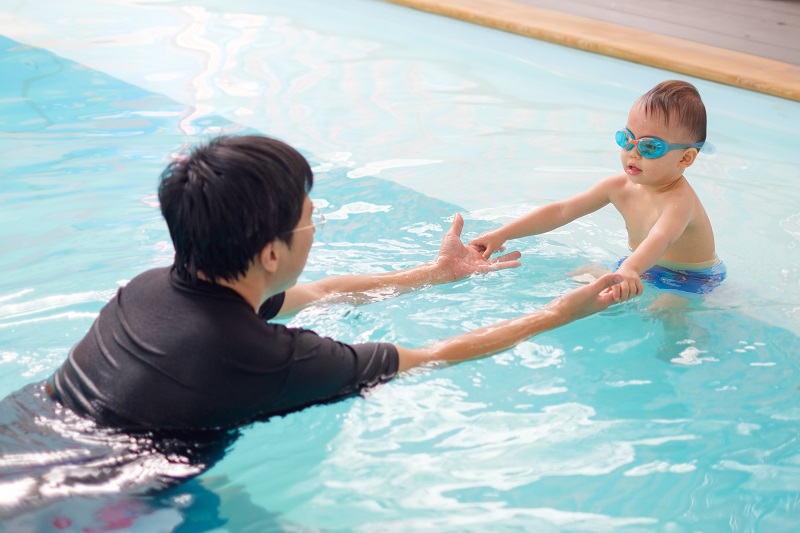 When discussing my summer plans to go to the lake with my kids, my friend told me an alarming statistic. They claimed that most child-drowning deaths happen while a parent is nearby. At first, I didn't believe them.
I looked it up. It's true, and it's even worse than I thought. According to the YMCA, 88 percent of drowning deaths happen under adult supervision. Additionally, they say that drowning is the leading cause of death for children ages one to five and the second-leading cause of death for kids ages five to 14.
Even though my kids took swim lessons a while ago, I wanted to see what options are out there to strengthen their skills. I was impressed with the range of options I found at my local YMCA.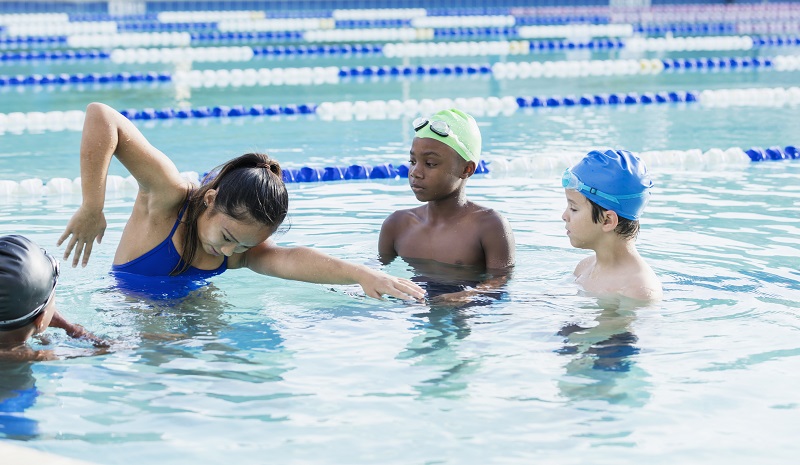 It turns out that swim lessons aren't just for first-time swimmers, they're for every child – even kids that know how to swim.
Lessons for infants and toddlers: Even if you don't intend for your infant or toddler to enter the water, accidents can happen. The YMCA recommends their Swim Starters lessons to increase very young children's comfort in the water as they develop key swim readiness skills.
Lessons for kids who can't swim or rely on flotation devices: Kids must able to surface from underwater and stay above water without the help of parents or flotation aids. The Y recommends their Swim Basics classes for kids at this swim level.
Lessons for kids and teens who are already strong swimmers: Even confident swimmers should continue their lessons. Improving swimming strength and distance could prove lifesaving in a situation where there is a water current or they need to help someone else. The YMCA recommends their Swim Strokes courses for these swimmers.
After researching my options, I found that the Y has one of the nation's most trusted and effective curriculums. Join me in registering – spring swim lessons at the YMCA begin soon!