As the Charlotte area continues to deal with COVID-19, our healthcare workers need our support, and people in Charlotte are looking for ways that they can give back and support healthcare workers in a meaningful way. Atrium Health has compiled a list of ways that the public can help and how to help.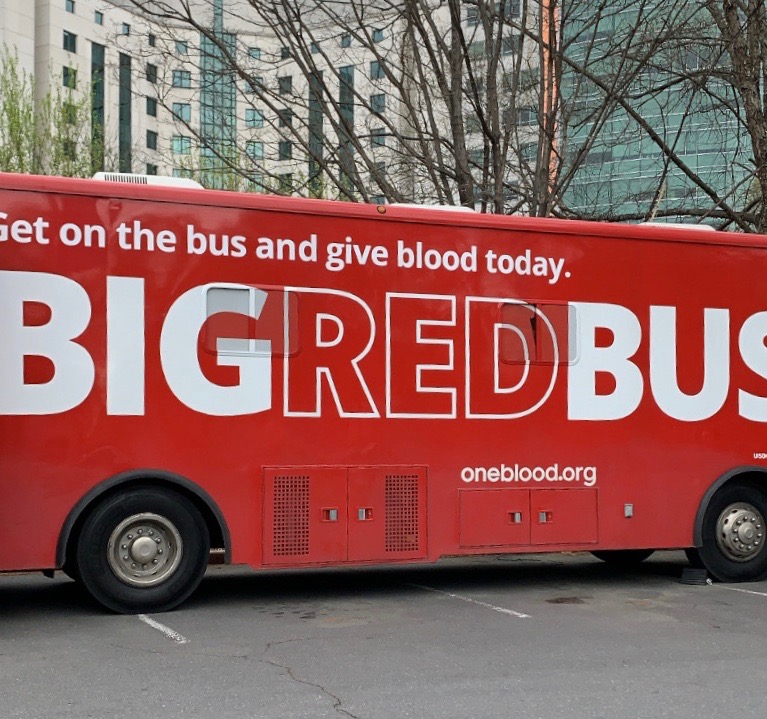 Ways to Give Back
Donate Blood:
Blood donations are in short supply and there is a national shortage. Atrium Health has partnered with One Blood to bring the Big Red Bus to Charlotte. Each blood donation has the potential to help 3 people. Every 2 seconds someone is in need of blood, transplant patients, pediatric cancer patients and more rely on blood donations.
One Blood has put into place measures to ensure safety, only a certain number of people are allowed on the bus at a given time, donor's cell phone numbers are collected so they can wait in their car and social distancing measures have been put into place at all locations.
You can find out more about donating blood along with donation centers at this link.
Wear and Donate Mask
Recently the CDC recommended that everyone wear a face covering or mask in public. This new recommendation has put into place because now we know that people can be symptomatic before they show symptoms and some people may be asymptotic and pass the virus on to someone else. Atrium Health has pulled together some suggestions for making no-sew mask at home that are easy and effective to use.
What about healthcare workers? You have probably seen sewing circles and local companies sewing masks for healthcare workers. Atrium Health also shared the patterns to make an adult-sized mask and a child-sized mask for donation.
To donate masks you can mail them to:
Atrium Health Distribution Center
Sewn Mask Project
Attention: Jennifer Mowery
2828 N Poplar Street Charlotte, NC 2826
Girl Scouts across Mecklenburg, Cabarrus, Union, and Rowan counties answered the call to help by creating cloth masks.
More Ways You Can Help:
Food:
If you'd like to donate food, snacks or gift cards, email CommunityBenefit@AtriumHealth.org to coordinate your delivery.
All food donations must follow these guidelines:
Food should be prepared in a commercial kitchen and individually wrapped
Deliveries should be double-bagged
Food must be delivered outside the facility
"Communal" foods like pizza are discouraged
Funds:
Donating money is the fastest way to help provide items that are needed to support the hospital and patients. Donations will help to provide the following:
Hospital equipment
Temporary facilities for screening and monitoring patients
Patient and family hardship support
Technology to help patients and families stay connected during visitor restrictions
Donations can be made directly to Atrium Health by visiting the Atrium Health Essential Needs Fund. This website was established to help provide for the most pressing needs that they currently have.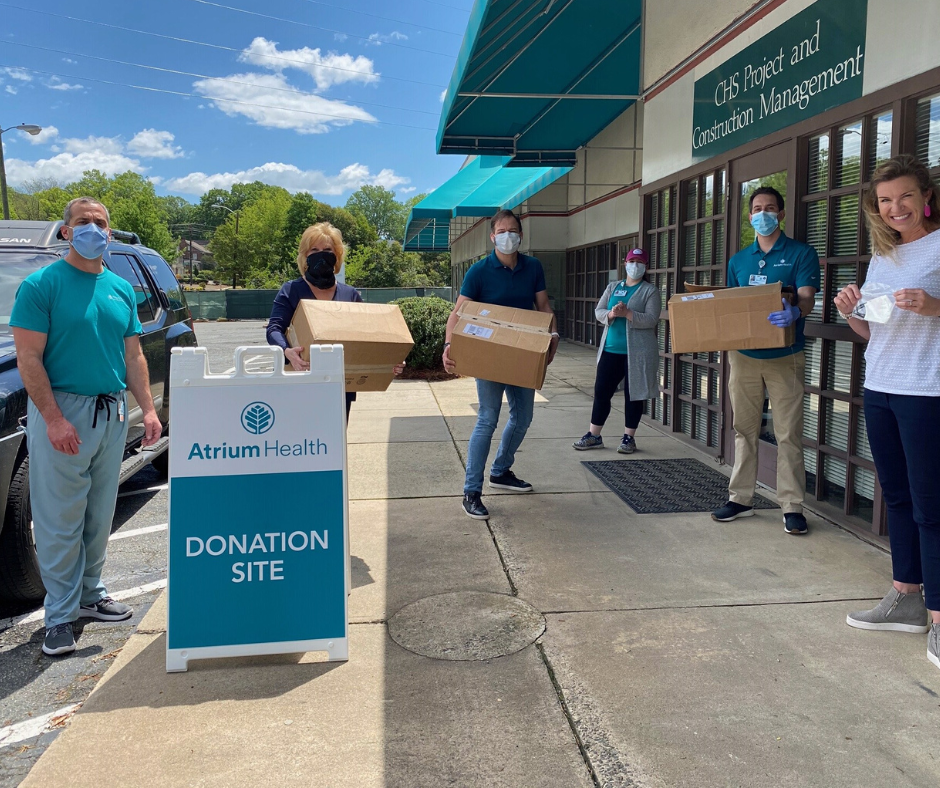 Donate PPE Items:
Personal Protective Equipment is vital to protect healthcare workers during the COVID-19 pandemic. Atrium Health has partnered with Novant Health and Mecklenburg Health Department to host 2 drop off locations in addition to the drive-through site at Atrium Health.
Want to help? Here is a list of needed items as well as the information for drop off.
Email CommunityBenefit@AtriumHealth.org if you have questions about PPE donation items and sites.
Visit our website to see all the ways you can give thanks, give back, and spread positivity.
Connect with Atrium Health Levine Children's