Our favorite art studio has a new home and they are ready to give your kids a summer that is fun, creative, and safe. Small Hands Big Art has moved into their new home in Waverly and the new studio is better than ever! I have already signed my daughter up for the pottery classes and she is counting down the days. Small Hands Big Art has put measures into place to help parents feel good about dropping their kids off for camps.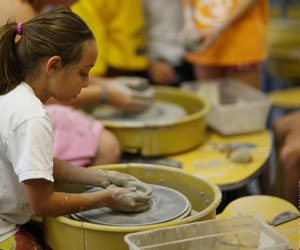 Waverly is about to add a big splash of color, creativity & fun to round out it's line-up of kid and family-friendly venues! Small Hands Big Art, the wildly popular children's art studio that has been delighting kids at their nearby studio for over ten years, will be relocating by summer to an expanded Mixed Media studio alongside a brand new Pottery Studio. Summer art and pottery camps start the week of June 15 in their new spot right under the digital billboard across from The Terrace! Half-Day Mixed Media or Pottery Camps (9 am-12 pm or 1-4 pm), or Full Day Pottery + Mixed Media "combo" Camps (9 am-4 pm).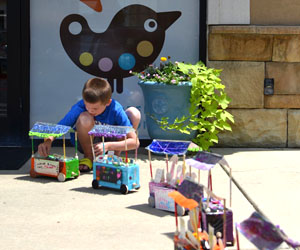 Camps this summer will be very small and there are a number of safety measures in place to ensure kids can stretch their creative muscles in as safe of a manner as possible! And Small Hands Big Art isn't just for little people - they offer unique curated art & pottery events for Adults too! From creative Date Nights trying your hand at a new fine art technique, or unwinding with crafty friends as you dabble in the latest DIY trends - there will be something for everyone's interests and experience levels! Check their website for news & events at www.smallhandsbigart.com or call 704.246.8271.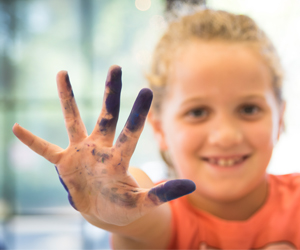 For those of you who aren't comfortable venturing out this summer, don't worry - Small Hands Big Art is also offering some fabulous "at home" Summer Camps - with all supplies shipped to your home, along with links to online video tutorials! The next best thing to being in the studio!