Fall in Charlotte passes you in a flash, it seems to go from hot to cold with a peek of cool fall in no time. If you do not pay attention, apple picking season will pass you by! Many farms are ready for you to visit and have apples ready to go! Bookmark this page so you have this list ready to go~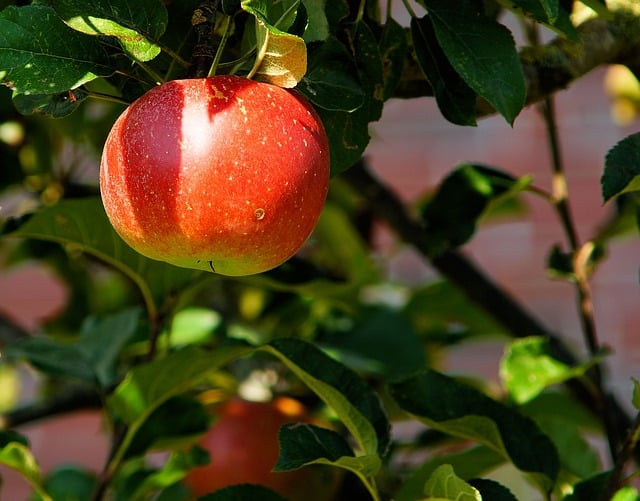 Apple Hill Orchard
2075 Pleasant Hill Avenue | Morganton, NC | (828) 437-1224
Open: Monday-Saturday, 9:00 am - 6:00 pm
Growing apples since 1955, this historic orchard offers a variety of apples, a country store, cider mill, and bakery. And, wagon tours are back on this year! You'll need to purchase a picking pass, which is $3, through their website. (If there are spots open you can purchase the picking pass on-site, but no guarantees on that.)
Coston Farm
3748 Chimney Rock Rd. | Hendersonville, NC | (828) 685-8352
Open: Monday-Saturday 8:30 am – 5:30 pm
This 4th-generation family farm offers u-pick and pre-picked apples, pumpkins, and an Apple House store complete with fall decorations and delicious baked goods available daily! Nothing says fall quite like sitting on the front porch, sipping fresh apple cider, and indulging in a slice of homemade apple pie! While reservations are not required, you can call for availability and check HERE for the growing season options!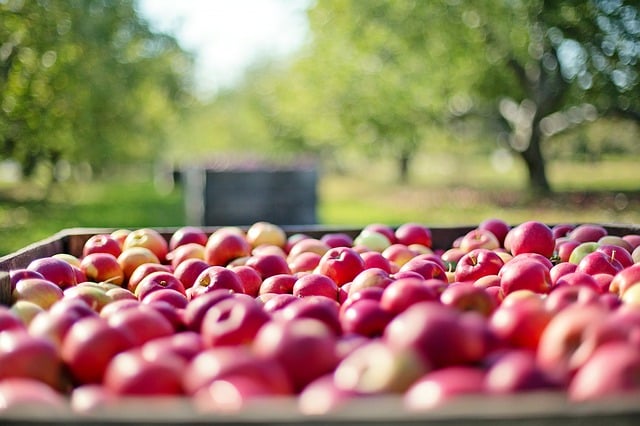 Skytop Orchards
3403 Greenville Highway | Flat Rock, NC | (828) 692-7930
Open: Monday-Sunday, 9:00 am - 6:00 pm (cash only)
What started as a commercial family business, Skytop has become a fan-favorite among families looking for a u-pick orchard close to home. Skytop offers lots of family-friendly and memory-making activities - it's a don't miss on the apple-tour of the Carolinas; but you are encouraged to come during the week, as it's less crowded!
Carrigan Farms
1261 Oak Ridge Farm Highway | Mooresville, NC | (704) 664-1450
Apples and Pumpkins and Quarry Jumps, Oh My! This 5th generation family farm, and the closest to home, offers the full gamut of fall fun - including SCARIGAN Farms haunted trails in October. Reservations are required.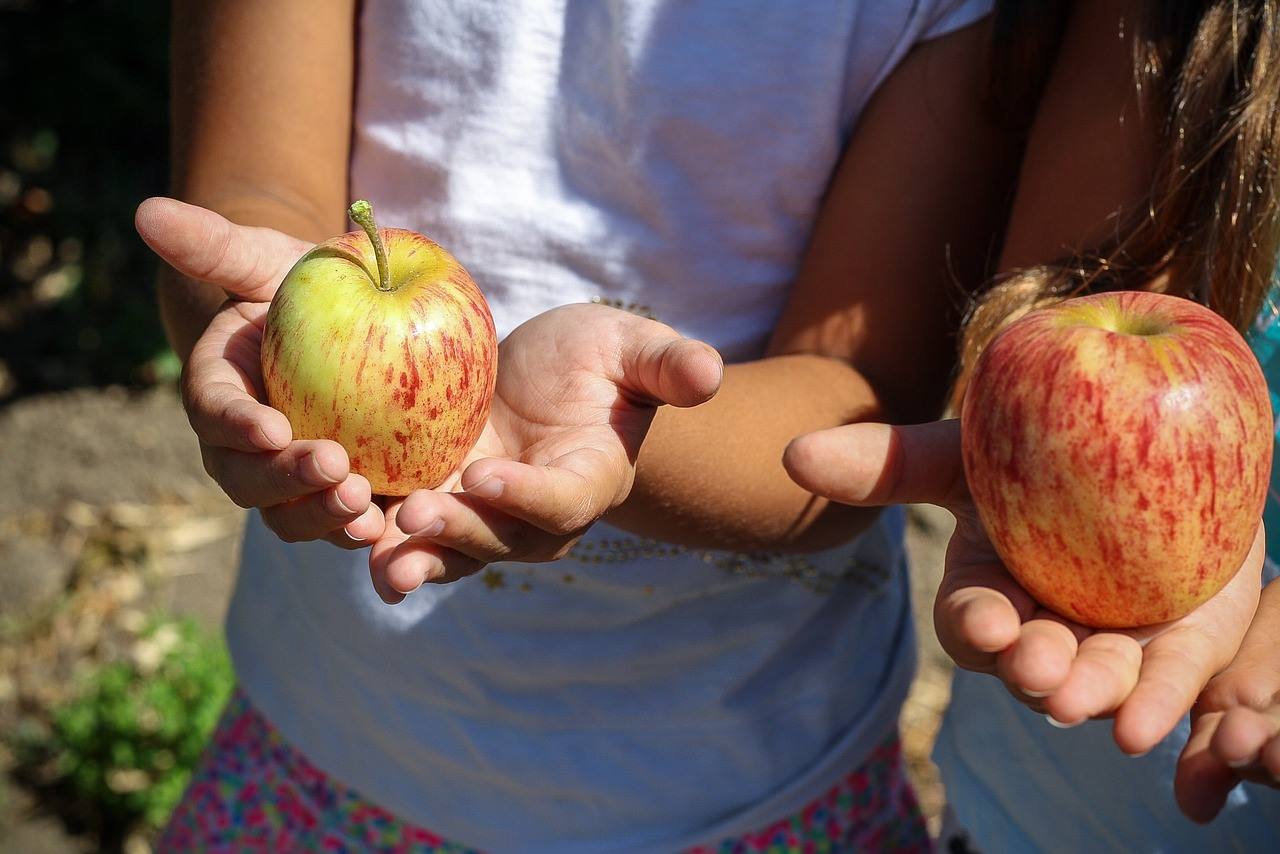 Stepp's Hillcrest Orchard
170 Stepp Orchard Dr. | Hendersonville, NC | (828) 685-9083
Open: Monday-Saturday, 9:00 am-6:00 pm; Sunday 10:00 am- 6:00 pm
On the crest of the Blue Ridge Mountains and just outside historic Hendersonville, this 4th generation working farm spans 70 acres. The 38-acre orchard offers 21 varieties of apples for picking and was the first of its kind in Henderson county! Offering hayrides, jump pads, a corn maze, and an apple cannon, this is a great family fun activity with loads to do (most activities are weekend-only). And don't miss the apple cider or pumpkin doughnuts, fritters, and kettle corn. This year, you will pre-purchase your container and they will not allow you to drive out to the fields to pick. Pumpkins should be available soon for picking.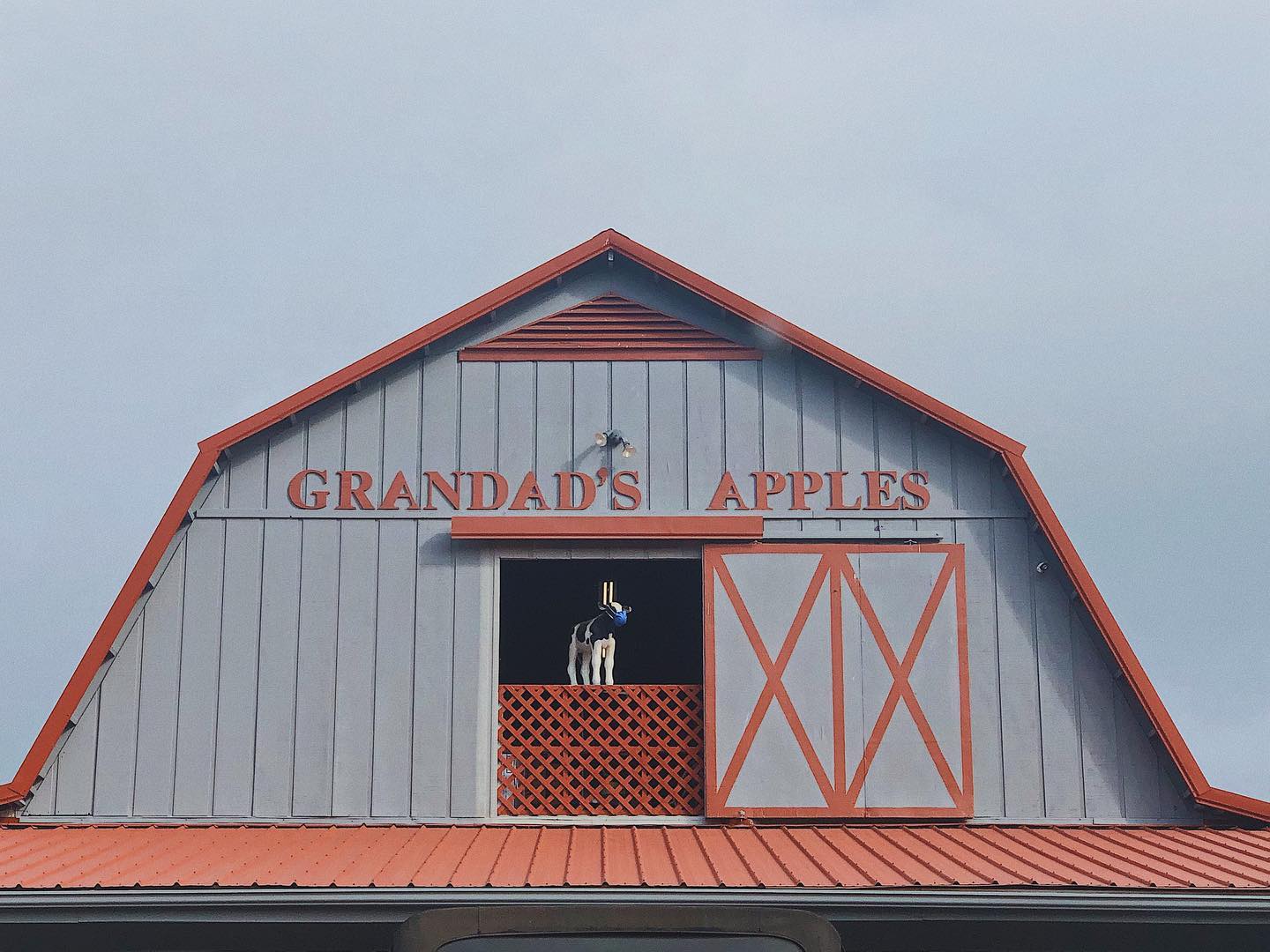 Grandad's Apples 'N' Such
2951 Chimney Rock Rd. | Hendersonville, NC | (828) 685.1685
Open: 7 Days a week 8a - 5p
Sitting on 80 acres in the Blue Ridge Mountains, this farm has quickly become a favorite among Charlotteans. Known not only for its 20+ types of pre-picked apples and vast orchard but mostly for its amazing apple cider doughnuts and fermented cider, the farm also boasts barnyard friends and a 5-acre corn maze. You can also hop aboard the Cow Train and take a turn with the apple cannon to add to your family fun!
Historic Orchard at Altapass
1025 Orchard Rd | Spruce Pine, NC | (828) 765-9531
Return to a simpler time for an hour or a day when you visit this orchard, steeped in rich history and home to 40 different varieties of apples for you to pick. Owned by the non-profit Altapass Foundation, its mission is to preserve, protect and educate the Blue Ridge Mountains and its history. And, while there is certainly fun to be had - please be mindful of the new COV19 restrictions. Some of the attractions (like the "heyride") are not being offered at this time, but the trails are open and the Milkweed and Monarchs are waiting for you!
Windy Hill Orchard & Cider Mill
1860 Black Hwy | York, SC | (803) 684-0690
Hours: Please check the calendar
Located roughly an hour from Charlotte, Windy Hill is a boutique apple orchard and hard cider producer. This orchard does require reservations, and they open the Monday for the week ahead. Apple picking is expected to start September 4th, 2021. The orchard also features hayrides, hard cider tasting, live music, and more fall activities. Also please note that Windy Hill's Apple Heritage Festival will take place on October 16th.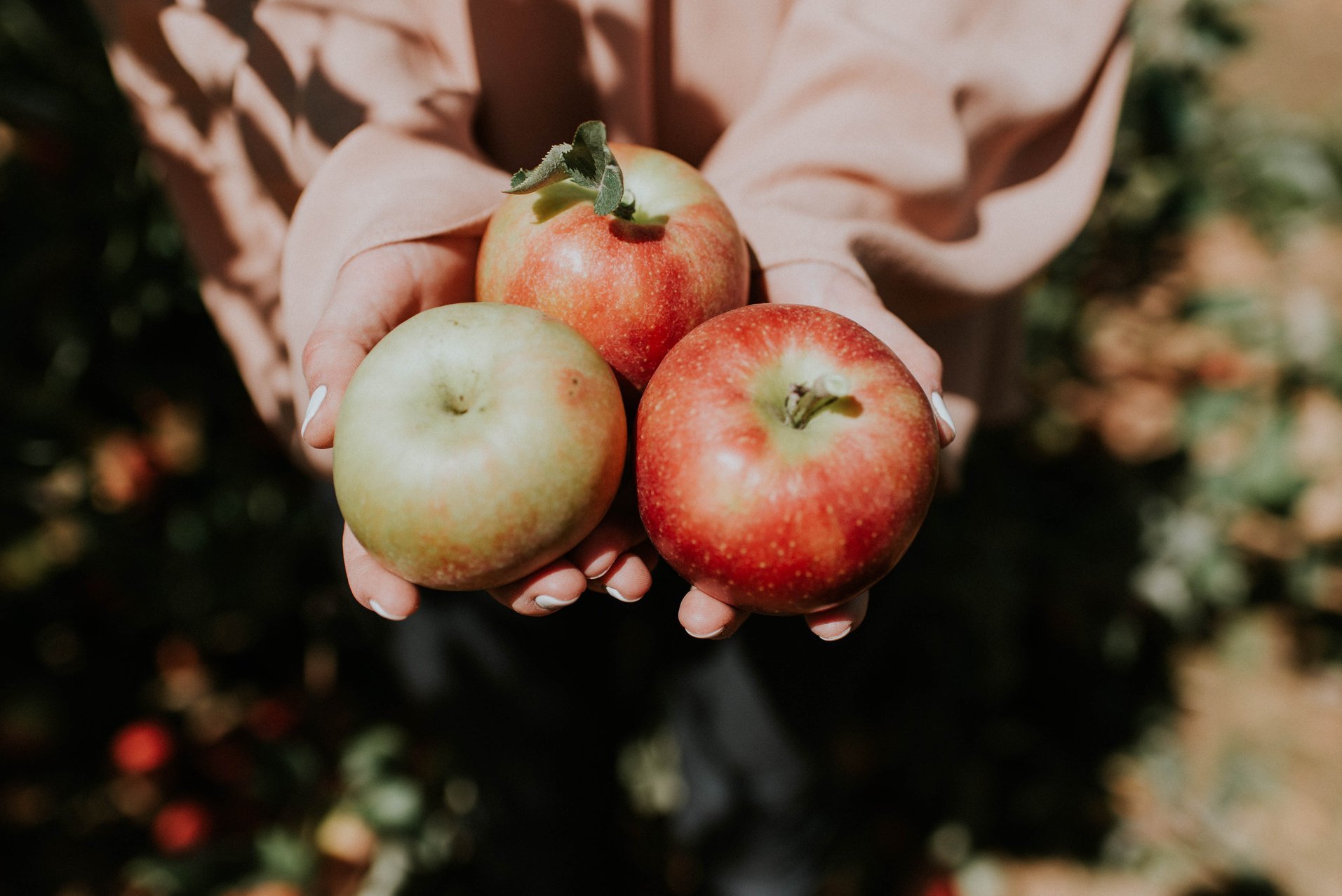 Justus Orchard
187 Garren Rd | Hendersonville, NC | (828) 974-1232
Hours: Daily, 8:30a - 6p
The Justus Family has been growing delicious NC Apples in Hendersonville for more than four generations. When you visit Justus Orchard, there is something for everyone and all ages. Whether you are interested in touring the orchard to pick apples, visiting our ducks at the pond or the farm animals, or taking a ride on the cow train through the orchard - you are guaranteed a day of fun! The Apple House offers pre-picked Apples, Honey, Jams, Jellies, and Preserves, and other homemade goodies and the bakery offers their famous homemade Fried Apple Pies, Apple Cider Donuts, Apple Cider, Cider Slushies, Caramels, Apple Bread, and more! You can also find fresh Mountain Cabbage, Sweet Potatoes, and other local fall vegetables.
Millstone Creeks Orchard
506 Parks Crossroads Church Rd. | Ramseur, NC | (336) 824-5263
Hours: Mon-Sat 9-6 / Sun: 1-5:30
Millstone Creek's Apple Orchard Adventure brings all things we love about fall to you: hayrides, cider pressing demonstrations, fresh apple cider, cider slushies, and fresh pre-picked apples. Reservations are required. You can also visit for music and other fun fall activities - check the website for full details.
2400 SC Highway 11 | Travelers Rest, SC | (864) 320-2778
Hours: Tues - Sun 9-6P
Formerly the Perdeaux Farm, this family-owned orchard grows 11 different fruits with 111 different varieties. During apple season, they press their own fresh apple cider and make their own fresh apple sauce. No reservations are required.
454 Damascus Church Road | Long Creek, SC | (864)647-9768
Hours: Tues - Sun 9-6P
This delightful farm in the upstate offers U-pick apples in a large number of varieties, plus quite a few exotic fruits, like pawpaws, figs, and more. They also offer disc golf and other farm events; please check the calendar due to private events.
US-76 at Hollifield Lane | Westminster, SC | (864) 710-5105
Hours: Mon - Fri: 9:30-5 / Sat: 10-5 / Sun: 1-5
This is a family orchard that has been owned and operated for 4 generations or more! With more than 11 varieties, check the website for information on what's available each day!