If you spend any time at all on TikTok you've likely heard about Slugging ~ a new "skincare" involving petroleum jelly on your...wait for it...FACE! Yep, you heard that right. You slime your face in an effort to moisturize and give your skin a youthful glow.
But, when we asked our friend and esthetician, Tiffany Huber (who has two teen daughters!) what she thought of this trend, her face said it all. Mouth agape and eyes wide, Tiff's response was very clear, "Do NOT do that."
Ok, so here's the deal. Slugging has drawn in those with dry or aging skin because, in theory, it locks in the moisture. But Tiffany said that "while it seals the skin, preventing TEWL (trans epdermal water loss), it also prevents your skin from absorbing the moisture in the air."
She further explained, "TEWL acts as a signal that tells your skin to produce more intercellular lipids which repair the skin. In short, slugging is a temporary comfort. Petroleum seals the skin preventing further moisture loss, it is not hydrating, and It is important not to seal your skin completely for long periods of time."
She did say that petroleum jelly-based products are occlusive so it provides a protective barrier to help your skin heal from rashes, scrapes and is great for treating windburn or after an intensive medical-grade treatment if recommended by your provider. She does NOT recommend Slugging for acne-prone skin at all! It traps in bacteria and can clog pores. "It does not increase the efficacy of your skincare products," Tiffany suggested that instead, a good Hyaluronic acid serum is a better choice to correct your skin condition.
"I would recommend an organic hydrating mask to sleep in for a younger person experiencing dehydration due to medications, or environmental conditions." Tiffany also said that layering is a great choice: use a serum, followed by face cream finished with avocado oil or manuka honey.
Tiffany suggested you should also check your products for any of these drying agents, too:
Salicylic acid, willow bark natural version
Alcohol
Fragrances
Benzoyl peroxide
Retinoids, Vitamin A natural form
Sulfates, cleansing agent removes oil
INSTEAD of slugging, Tiffany has some favorite products she wants to share:










Soul Addict
Manukka Honey Mask
Farmhouse
Fresh Guac Star

Jan Marini Hyaluronic Serum
(Available at TBH)
Herbivore Deep Moisture
Glow Oil
Mad Hippie Facial Oil
$19.99
And, of course, winter is a great time to visit your esthetician and evaluate your skincare routine. I recently had my second in a series of three peels and my skin has never looked better.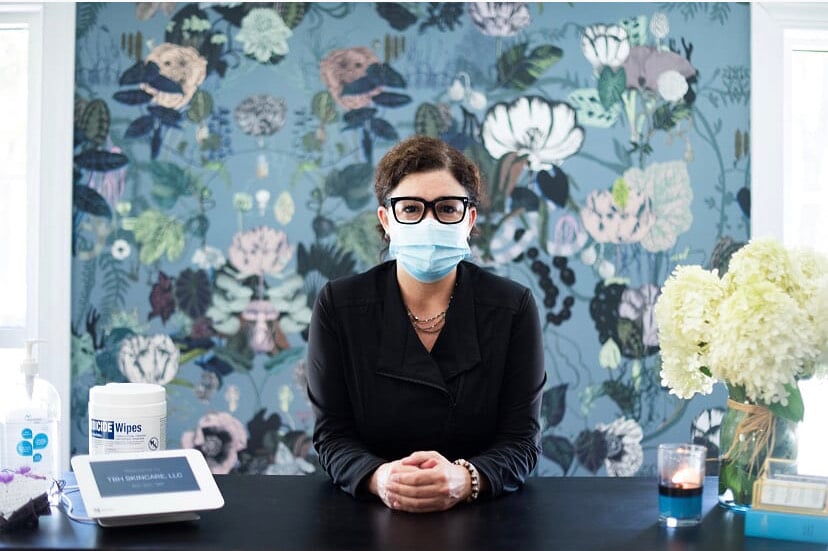 Tiffany Huber is the owner of TBH Skincare Spa in Indian Trail. Offering a full-spectrum of skincare services, lash treatments, and waxing - her staff is kind, professional, and meticulous.
TBH Skincare Spa
307 Indian Trail Road South
Indian Trail, NC 28079