2020 was a year to remember for sure! One thing that helped to ease some of our anxiety is the great advice and guidance that Atrium Health Levine Children's has provided. Did you miss them? Here are some of the most popular posts of 2020.
Getting back on track with healthy eating is usually at the top of everyone's New Years' list. With kids at home, snacking has become more frequent and maybe not as healthy as we would like. We spoke to Atrium Health Levine Children's Arboretum Pediatrics pediatrician Dr. Sharon Sullivan about why it's important for kids to snack healthy, and how we can help them make the right choices.
Helping Your Special Needs Child Adjust to Virtual/In-Person Learning
School plans seem to be changing weekly, this can be especially difficult for students with special needs. We spoke with Dr. Yasmin Senturias, a pediatrician with Atrium Health Levine Children's Developmental & Behavioral Pediatrics of the Carolinas. She shared some helpful tips that will benefit all students.
Motoring-Toddler's Motor Skills:
Parents of toddlers may have some specific concerns. We reached out to Dr. Josh Martin, a pediatrician at Atrium Health Levine Children's Charlotte Pediatric Clinic - SouthPark, to find out how to keep our toddlers' motor skills engaged. Dr. Martin breaks down the developmental milestones that your toddler should be reaching as well as some tips for working on motor skills at home.
Adding Mindfulness to Your Child's Day:
Our children are learning a whole new set of coping skills while we navigate these new waters. It is important to help them learn how to take a break and a breath to help them out. Dr. Cheryl Dodds, a psychiatrist with Atrium Health Behavioral Health in Davidson offers some ideas for kids (and parents) to add some mindfulness into your day.
How to Help Your Child Navigate Their Mental Health:
Atrium Health Behavioral Health Services and Atrium Health Levine Children's experts weigh in with some tips and advice on how parents and caregivers can help children and teenagers who may be dealing with mental health issues.
Dr. Joseph Loibissio, a pediatrician with Atrium Health Levine Children's Arboretum Pediatrics shared some fantastic guidance for parents in this article. It can be hard to tell the difference between a cold and strep. Dr. Loibissio gives parents the breakdown of what to look for and when to call the doctor.
Don't Delay Vaccines~The Importance of Sticking to Immunization Schedules
In many ways, we are still adjusting to our new normal. We have changed the way we do many things. One thing that should not change is your child's immunization schedules. Jodie Prosser, MD, a pediatrician at Atrium Health Levine Children's Charlotte Pediatric Clinic explains, skipping these vaccinations can do more harm than good.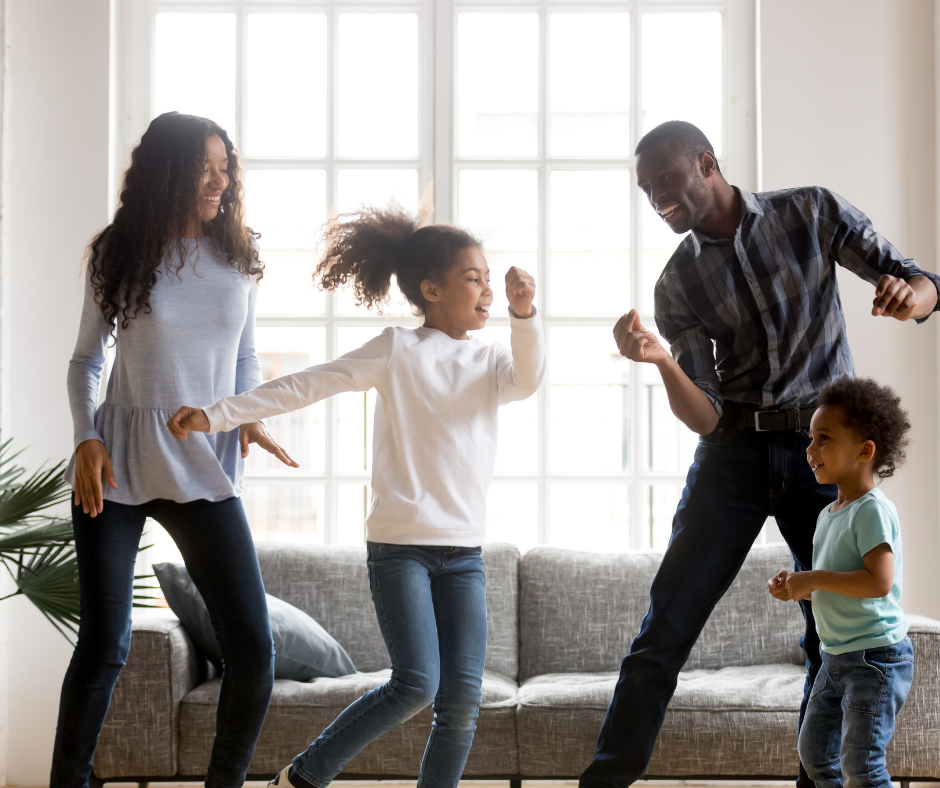 Remote learning can take a toll on our kids. Even if your children are thriving in the current settings, these brain breaks will help them be ready to learn and offer a much-needed break from the screen. Dr. Anitha Leonard with Atrium Health Levine Children's Arboretum Pediatrics shares some easy and fun ways to get your kids moving