February is the month of love, but to me it also seems to be the month that drags on FOREVER, even though it's the shortest one all year. But there are lots of things we can celebrate this month to make special memories with our family. Whether it be things to celebrate all month long or a special holiday just happening one day this month, we are here to help you make sure to have some special family fun.
Thanks to some great sponsors - Providence Plastic Surgery and Huntington Learning Center, Weddington - we are able to provide you with this awesome calendar for your fridge of all the silly holidays so you never miss out on the fun again. You can download it here:
This month you won't want to miss:

Celebrate these things all month long:
February 4 - Thank a Mailman Day
Sometimes we take people for granted, so today is a good day to remember to thank someone who impacts your life almost daily, yet we don't talk to very often - our mailman (or woman!) While it's getting harder with the cluster mailboxes, maybe get a few neighbors together and make a little gift basket for your carrier! Check out this article on fun ways to say "THANKS" to your mail carrier!
February 6 - Eat Ice Cream for Breakfast Day
Why not surprise your kids with an ice cream buffet when they wake up. Set up an assortment of ice cream toppings and let everyone create their own sundae this morning. Toppings like M&Ms, oreo crumbs, strawberries, blueberries, chocolate chips, pound cake cubes, and mini marshmallows make good toppings, and don't forget the whipped cream and cherries, too! And if you really want to get crazy, try this recipe to make your own!
Want to go out instead? A few of our favorites include:

Bruster's Indian Trail
The Bridge Creamery
The Local Scoop
February 7 - "The Big Game" Day
Whether Football is your favorite sport or you're just here for the food, there's a lot of fun to be had today. Check out these crafts, games, and recipes:
February 9 - National Pizza Day
With Valentine's Day coming up, why not celebrate National Pizza Day with a special heart-shaped pizza? You can make your own pretty easily - whether you pick up the dough from your local grocery store or make it from scratch, you can stretch the dough into a heart and add toppings as desired. We have a great collection of cookie cutters and plan to cut out our provolone and mozzarella cheese into hearts as we lay it out on the pizza. You could even use a mini heart-shaped cutter to form sausage and pepperoni, peppers, or tomatoes!
You can also just skip the mess and order your heart-shaped pizza from locally-owned Papa's Pizza To Go. It's one of our family's favorites!
February 12 - Chinese New Year
It's The Year of the Ox and we have some great information bout Lunar New Year and a fun Craft to do!
February 14 - Valentine's Day
We know you want to make Valentine's Day special for your kids, but we also know how busy you are. Macaroni Kid to the rescue! We've designed 7 fun pages for you to print at home and use to create Valentine's Day excitement. Click here to access the article & files.
February 16 - International Pancake Day is best when you try something new! Whether you add a mysterious fruit or try one of these fun recipes - you could arguably eat pancakes all day!
February 20 - Love Your Pet Day
You know how we feel about pets in this house! If you have dogs, maybe check out one of these great dog parks and let the pups run free:
Today is a great day to find a new friend - maybe visit one of our local shelters or reach out to a rescue; see if they need help to care for the pets in the shelter or ask if they need supplies!
February 22 - Play More Cards Day
Make it easier for the little hands in your house to play cards with this great DIY!
February 28 - National Tooth Fairy Day
Yes, our friend who collects teeth has her very own day. And if you'd like to get to know her more, or introduce her to your kids, we have a GREAT interview with a Tooth Fairy available on our site, courtesy of our friends at Carolina Kids Dentistry (they're REALLY good friends with her!) along with a Printable letter from her to your kiddo for any and all tooth-loss!
A Special thanks to these Mac Kid family-friendly businesses for their year-long support so that this calendar is possible!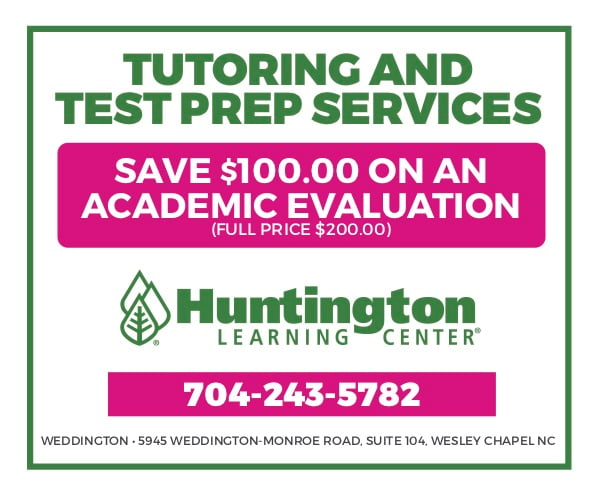 Huntington Learning Center:
Huntington has been the nation's recognized leader in educational services since 1977. Our mission is to give every student the best education possible. At Huntington Learning Center - Weddington, we offer children, ages 5 to 17, tutoring in Reading, Writing, Mathematics, Study Skills, Phonics, Vocabulary, Science, and SAT and ACT Preparation. Our individualized instruction is developed from comprehensive academic evaluations completed at the center. We are committed to the success of each student through this personalized instruction with our certified teachers. Each program is uniquely designed to develop the skills, confidence, and motivation of the student. We are seeing great strides every day!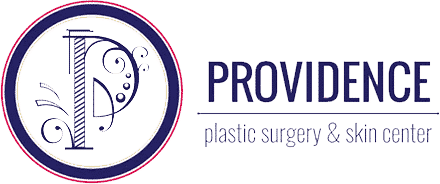 Providence Plastic Surgery:
Andrew Gear, MD, brings more than two decades of experience to his leadership role at Providence Plastic Surgery & Skin Center. The practice is highly regarded in the greater Charlotte, North Carolina, area, largely because of Dr. Gear's attention to detail and personalized treatment approach. Whether you're curious about cosmetic enhancement and unsure where to begin or researching your third or fourth procedure, schedule a time to sit down and meet with Dr. Gear. Once you learn more about his training, expertise, and approach to cosmetic and skin services, you'll have all the information needed to move forward on your path
Want to make sure you get each of our calendars every month? Become a MacKid Insider HERE for FREE! Want to advertise your business here? We have some great cross-site and hyperlocal options! Email me at rebeccap@macaronikid.com.