In a generation of social media trends, misinformation regarding skincare is more prevalent than ever before. Without proper guidance by skin care professionals, we may unknowingly be doing more harm than good.
I began to wonder about the authenticity of these trends and how they are affecting teen skincare. I sought advice from a trained Esthetician at TBH Skincare in Indian trail, North Carolina, to see what habits I could implement to improve my skin routine. Luckily for me, my mom is the Head Esthetician at TBH; she and I collaborated and decided to set a month aside to do some lifestyle modifications.
This change included dietary alterations, eliminating sodium, dairy products, and cutting back on my sugar intake. Additionally, we began a skin regimen that included
A bubbly face wash that catered to my skin type
A hydrating and bacterial resistant serum
An acne killing face mask and
A rich moisturizer.
With the combination of these manageable changes, I started to see significant improvements in my skin; I began to observe less texture and saw more clarity. As a result of this trial month, I now know how to identify fake trends and am promptly equipped to implement healthy home habits, Thanks, mom!
Tiff's Tips for Teens:
DO NOT wash your face in the shower
DO wash your face at the sink so you can control the water temperature. Cooler water reduces inflammation.
DO change your pillowcase daily, fresh pillowcases are free from bacteria.
DO Clean your make-up brushes and sponges in anti-bacterial soap daily.
DO use mineral-based makeup. It won't clog your pores, contains anti-inflammation ingredients.
DO NOT use scrubs to exfoliate if you have acne-prone skin. Enzymes are best for acne-prone skin.
For more information on how to combat acne book a professional treatment with an expert esthetician. We offer organic teen facials and excellent treatments for adult acne.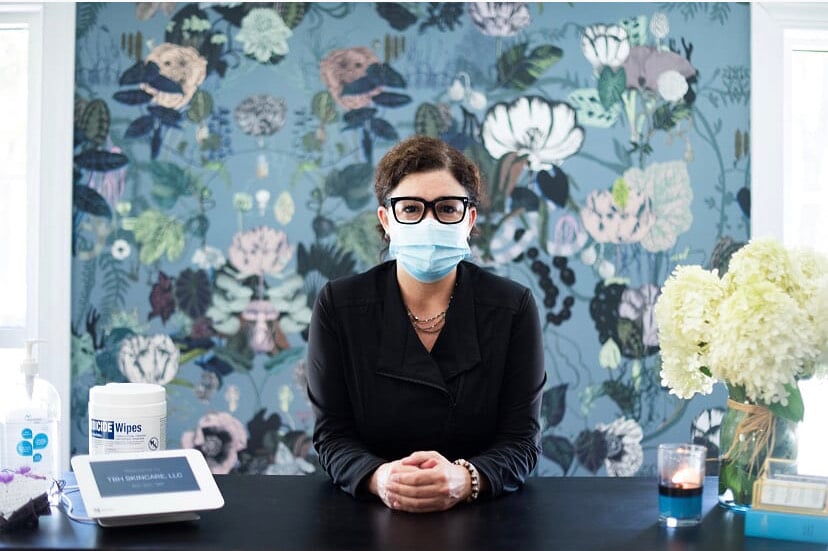 Tiffany Huber is the owner of TBH Skincare Spa in Indian Trail. Offering a full-spectrum of skincare services, lash treatments, and waxing - her staff is kind, professional, and meticulous.
TBH Skincare Spa
307 Indian Trail Road South
Indian Trail, NC 28079