Summer camp~ I always loved camp growing up, I loved the freedom, the adventures, and new friends that all came along with summer camp. My kids grew up going to summer camp as well, they loved every minute of it! Summer camps this year are especially special, it is a chance for our kids to have a little return to normal, even if it's a new normal, it is a time to just have fun, try new things, make new friends. Summer camp is also a chance to support our local small business owners who have been hit so hard this past year. The summer camps we have featured here have worked hard to make sure your kids can have a fun and safe summer! If you have specific questions, we encourage you to reach out to the camps directly and they will be able to provide details on any questions you may have about how summer camps will look this year. We are thrilled to present these great local summer camp options for your family!
A special thank you to the YMCA of Greater Charlotte for sponsoring our 2021 Summer Camp and Activity Guide.
Camp Is One of the Safest Places for Kids This Summer
As our communities slowly reopen, many parents are eager to find opportunities for their children to get active, socialize and have fun. I'm so thrilled that after a safe and successful summer in 2020, the YMCA will continue to operate its Day Camps and Overnight Camps in the greater Charlotte community!
The Y does such an amazing job of making summer feel extraordinary, especially after the year we've just had. It's about more than being out of school and hanging out with friends. My kids have always had an experience where they learn something new, challenge themselves, and truly connect with friends. Not to mention, they have an absolute blast.
Camps Have Impressive Safety Measures in Place
After a successful camp season in 2020, the Y knows what works. They've spent countless hours implementing and perfecting an environment where safety is top of mind and it's reassuring to know that all camps are prioritizing:
Facility Sanitation: The Y has hired extra staff to perform a thorough cleaning of all of their facilities for day camp and overnight camp. They are even going to disinfect every item that campers are going to share for various activities between each use.
Coronavirus Training for Staff: Every staff member in their day and overnight camps participate in coronavirus-specific training during their 30-hour training plan.
Frequent Camper Health Checks: Day campers will have their temperature checked before they enter camp and campers at Camp Thunderbird will be monitored when they first get to camp and each day after that.
Personal Protective Equipment: All staff will wear masks when indoors and when six feet of distance isn't possible outdoors. Campers are encouraged to wear masks as well.
Handwashing Stations: Handwashing stations have been installed all around Camp Thunderbird and Camp Harrison and YMCA branches have set up stations in all activity areas.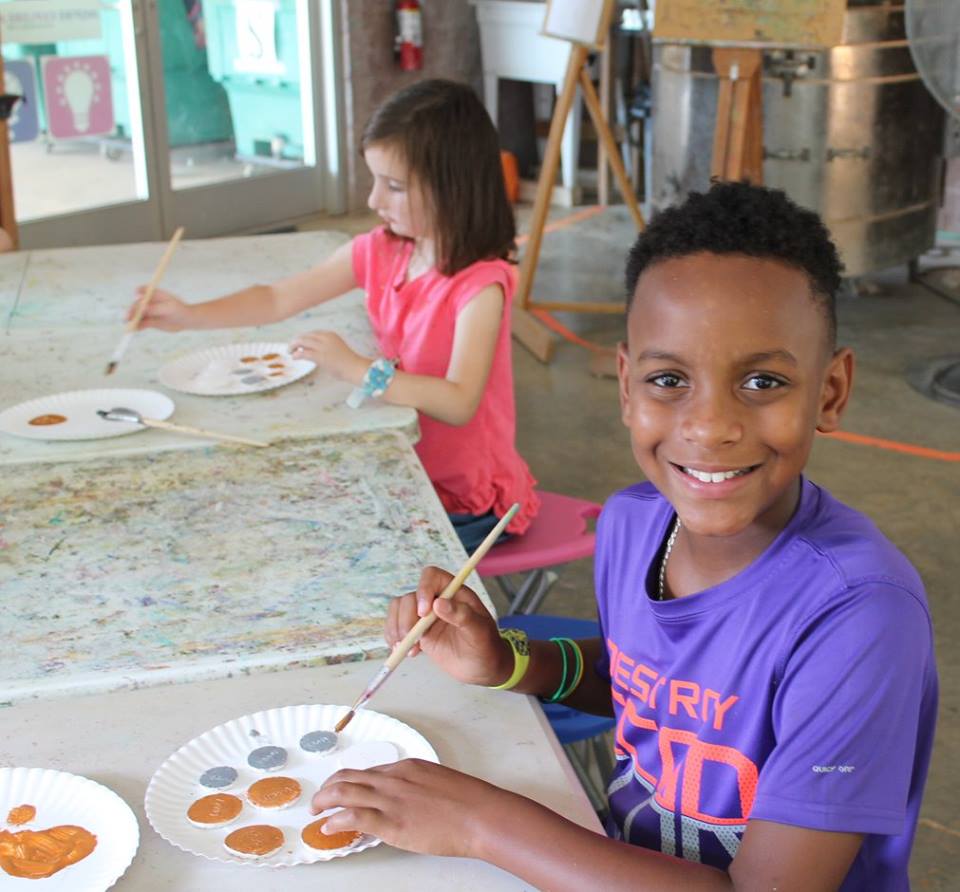 With so Many Camps to Choose From, There's Something for Every Child
YMCA Summer Day Camps are so special because they take into account what kids want. With so many options to choose from, every child finds their happy place.
This year, for the first time ever, the Y premiered their all-new Summer Day Camp digital guide that gives you easy access to all their camp offerings. Search by location, camp, week, and more while accessing all the information you need to know to prepare for the best summer yet.
Overnight Camps Add Something Special
I believe that when a child goes away from home for the first (second, third, or even tenth) time, they gain something invaluable – they develop independence. My kid[s] always return from Overnight Camp with more confidence and a sense of responsibility. That kind of growth happens as a result of experiencing independence. Camp Thunderbird, located on the sunny shores of Lake Wylie, SC, and Camp Harrison, nestled in the mountains of Boomer, NC, offer a once-in-a-lifetime experience. No matter which camp you choose, you can be sure that your kids will make unforgettable memories and lifelong friends.
To learn about all the ways the YMCA of Greater Charlotte can enhance your family's summer, head to ymcacharlotte.org.
Ballantyne Reading Academy: Help your child maintain their reading skills over the summer! Or give your little one a head start going to preschool in the fall! Our exciting summer programs are for both emergent and independent readers. Even reluctant readers will get motivated through Week-long, thematic-based camps with lots of reading, writing, discussion, and multi-sensory letter play that engage students in their own learning! Literature-based activities including games, storytelling, poetry, songs, and dance, with hands-on materials to expand reading and language skills. Developing a link between reading and writing with responses to literature, while gaining confidence and enhancing skills. Early Bird special! Register by May 1st: $210 per camp. After May 1st: $225 per camp.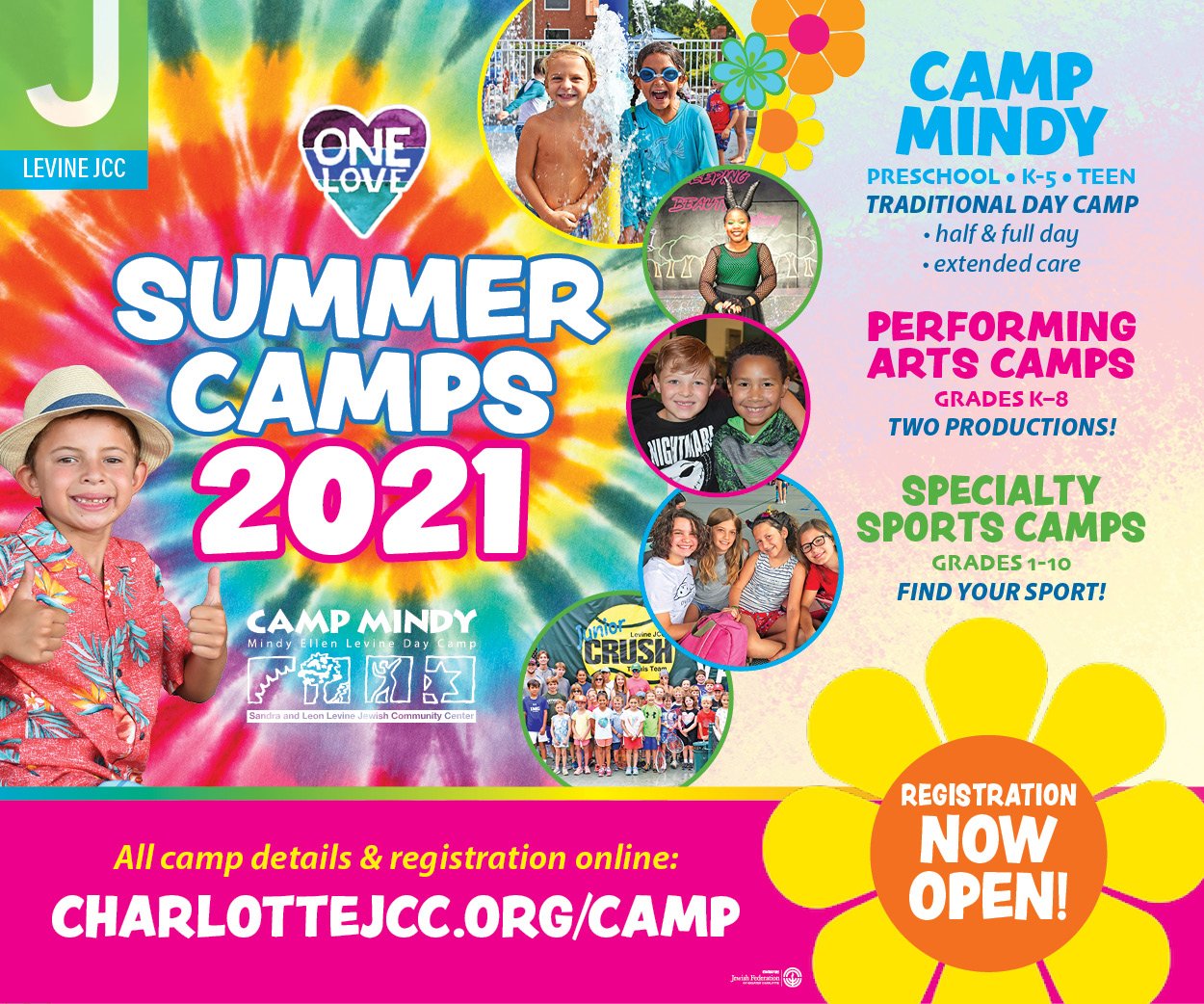 Camp Mindy at the Levine JCC: The Mindy Ellen Levine Day Camp, located on a lush 54-acre campus in the heart of South Charlotte, is the Levine JCC's premier traditional day camp for preschoolers thru teens. We believe that a summer camp experience can have positive and lasting benefits for your child. Through making friends, participating in an array of activities, learning new skills, being outdoors, and experiencing Judaism, camp becomes a magical place where campers have fun, grow and feel good about who they are.
Carolina Kid Coders: Are you looking for the best Coding and Robotics Summer Camps in Union County? Look no further! Carolina Kid Coders (formerly Waxhaw Kid Coders) has been providing the best Coding and Robotics summer camps in Union County for kids ages 7 through teen since 2014. Your child will learn how to code with MIT's Scratch, Roblox Game Development, or Minecraft Mods. They can also choose to learn electronics, robotics, and 3D Printing too. For kids with BIG IDEAS, we also offer a one-of-kind KID ENTREPRENEURSHIP camp where kids explore how to start and run their own business!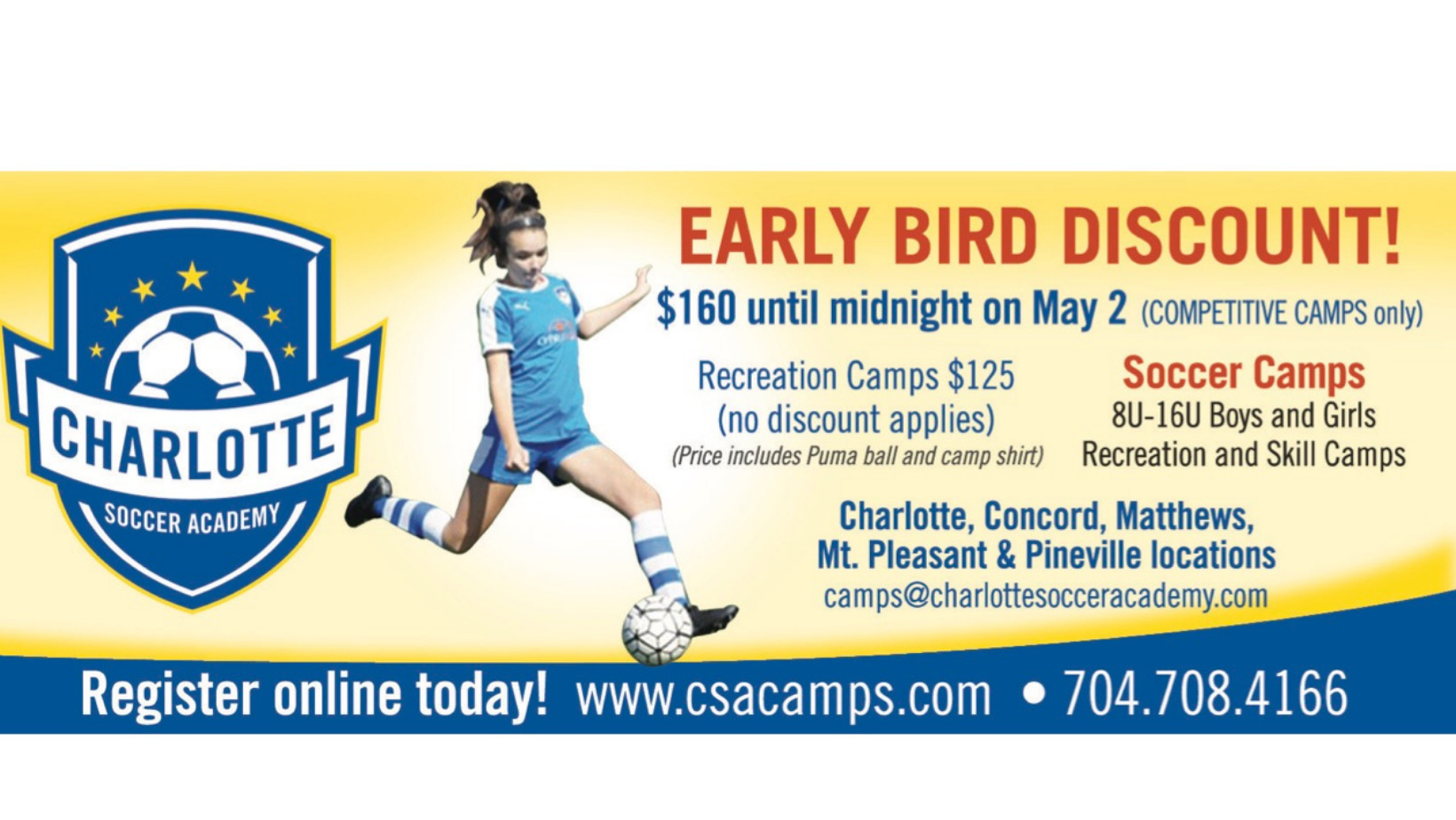 Charlotte Soccer Academy Summer Camp: CSA Camps, an affiliate of Charlotte Soccer Academy, offers a variety of camps open to the public. We offer Winter Training at the competitive and recreational levels. Our Summer Camp Series includes both general and specialized camps in Pineville, South Charlotte, Matthews, and Cabarrus County. Players of all skill levels, ages 5 and up, are welcome! We offer early registration discounts! REGISTRATION DATES AND FEES: ONLINE REGISTRATION FOR EACH CAMP CLOSES AT NOON ON FRIDAY PRECEDING THE CAMP START DATE. ALL CAMPS INCLUDE A PUMA BALL AND SHIRT! PRICING OF RECREATION LEVEL CAMPS (4-DAY CAMPS)$125 per camp. PRICING OF COMPETITIVE LEVEL CAMPS (5-DAY CAMPS):$160 per camp now through Sunday, May 2nd.Beginning Monday, May 3rd, the price is $200 per camp. ADDITIONAL NOTES: Price includes Puma ball and t-shirt. Due to the continuing effects of Covid-19, we are extending the credit option we put in place last spring. If the player is unable to attend camp due to a Covid diagnosis or because we cannot hold camp on the listed dates due to Covid-19, your funds are safe. A credit will be placed on your account to be used at a future date. The credit cannot be applied to competitive or recreational level programs. The credit does not expire.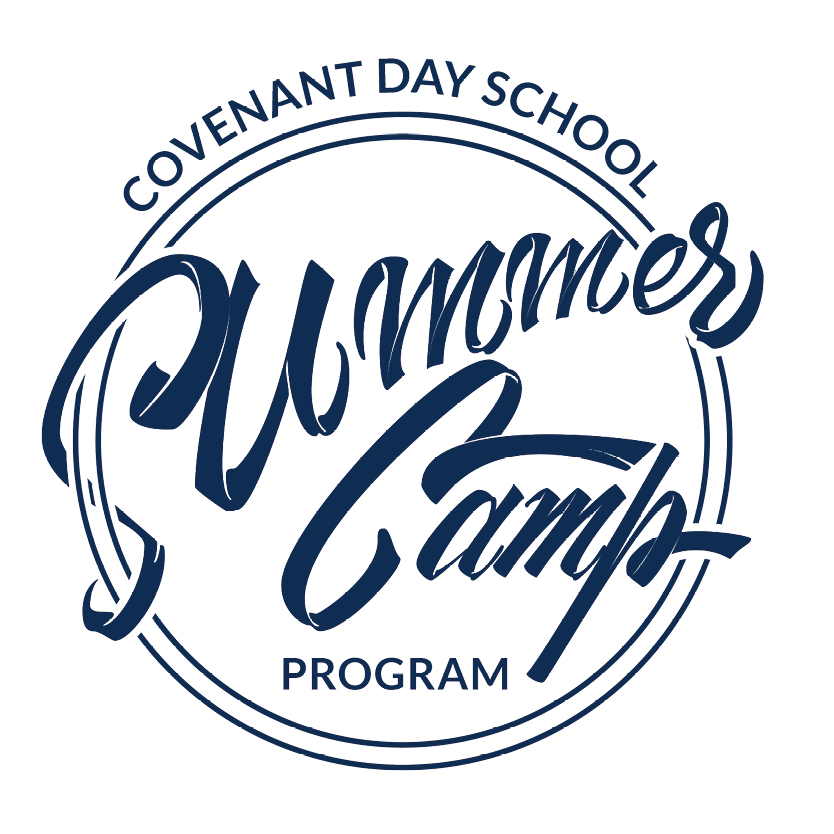 Covenant Day School: Covenant Day School offers summer camps to inspire, challenge, and equip campers with a variety of hands-on learning, playing, and creating opportunities that seize summer's invitation for fun and exploration! Our summer camps staff is committed to nurturing campers in the love of God and the formation of Christian character. We offer camps for students in grades TK-12 in the following areas: full and half-day Camp Lion Day Camp, sports, art, engineering, theater, CPR & babysitting training, cooking, college admissions, and more.
Check out www.covenantday.org/summercamps for a full listing and descriptions of all our camps!
Special Offers: Camp Lion Discounts – See website for details
At Central Piedmont, the possibility doesn't think outside the box. It aims to build a better one. Here, the possibility isn't just what if, it's what's next. We help students see beyond what is to what could be by providing them with real-world, hands-on experiences. We offer a variety of camps, ranging from Arts to Science & Technology, throughout Mecklenburg County. We now accommodate rising K-12 graders. Visit our site to explore all of the fun options, and find a camp that matches your student's passion.
Camps are located at CPCC campuses around the Charlotte area, making it convenient for parents no matter where they live or work. Your camper's safety and welfare is our main priority. We want you to know that we are monitoring the COVID-19 situation closely. We have worked to put together a detailed virus prevention plan with guidance that we have received from the American Camp Association (ACA) and the Centers for Disease Control and Prevention (CDC).
The Light Factory: The Light Factory is looking forward to a safe and fun 2021 camps season at The Light Factory! Summer camps geared towards middle and high school students include Digital Photography, Advanced Digital Photography, Black and White Dark Room, Advanced Black and White Dark Room, Lighting Studio, and Photo Art Studio. At the end of the summer, we will have a Student Photography Show in our gallery! This is a great way to see what the campers have been working on throughout the summer.
Covid Guidelines: We take your safety very seriously. We will be following all the CDC guidelines and suggestions for youth and summer camps.
Matthews Play House: Sing, Dance, Act this Summer at Matthews Playhouse - If you are looking for a performing arts camp for your child: Look NO FURTHER than MATTHEWS PLAYHOUSE. We have camps for ALL AGES (4+ yrs - 18 yrs AND all interests (MUSICAL THEATRE AND ACTING), and FULL-DAY and HALF-DAY camp experiences. And for serious students of theatre we also offer INTENSIVE week-long Camps in ACTING and MUSICAL THEATER). With its 25-year track record of serving children in the community, Matthews Playhouse of the Performing Arts has proven itself to be one of the best places in the South Charlotte, Mecklenburg, and Union County areas for SUMMER CAMP FUN and LEARNING!

Mecklenburg Parks and Rec: Mecklenburg County has a wide variety of summer camps. Each year they use a lottery system for their camp registration. You can enter the lottery of specific camps on their website. Camps types include; Arts and Crafts, Sports, Nature and more. Camp costs start at $75 a week. The type of camps varies by location, rec center, and nature preserve.
Queens Women's Basketball Camps: Campers will learn the basic fundamentals starting with the individual, then building to team concepts. Camp is designed to work on skills and drills, and an array of fun games and competitions, all while teaching good habits of being a good teammate and sportsmanship. Full and Half-day options are available. Lunch will be provided for Full Day Campers.
Small Hands Big Art: Our fun & enriching programs educate, inspire & entertain your creative young artists! Variety is the spice of life so all of our camps offer a wide range of project topics and supplies that will spark their creativity & expose them to a stimulating mix of age-appropriate art techniques each day.
Summer camps give us time to dive into larger-scale, more grandiose projects like papier mache, batik painting, sculpture & printmaking! For our die-hard campers who return year after year (or week after week), we catalog all projects students complete & make every effort to avoid repeating projects!
* Please check with individual businesses to determine how they are following guidance from local health departments and the Centers for Disease Control and Prevention (CDC) regarding gatherings, including CDC recommendations on preventing the spread of COVID-19.
**South Charlotte Macaroni Kid is proud to present these camps as community sponsors. Please note: parents should always do their own research when selecting programs for their children. All camp-specific information is available on the camp websites or by emailing the facilitators, directly.
If you run a summer camp and would like to be added to this Summer Camp Guide, it's not too late! Please email me at rebeccap@macaronikid.com so we can add you to this awesome guide!
Looking to reach families in Union County, Fort Mill, and Tega Cay? We can help! Email for details!