Lazy days of summer? Not for today's working mother. Summer is actually more stressful than the school year for parents…even this school year! When parents are working, summer must be a finely choreographed calendar of activities, camps, vacations, and playdates all tied to an adult to help coordinate travel, meals, and, for some children, the needed downtime that summer is designed to allow. Unlike last year when the old-fashioned summer became the pandemic summer nationwide and the work and play rules were very different, parents want more options for activities this summer for their children. We are learning that it won't be a full return to the summer parents remember and children desire, but we do have more options than the summer of 2020.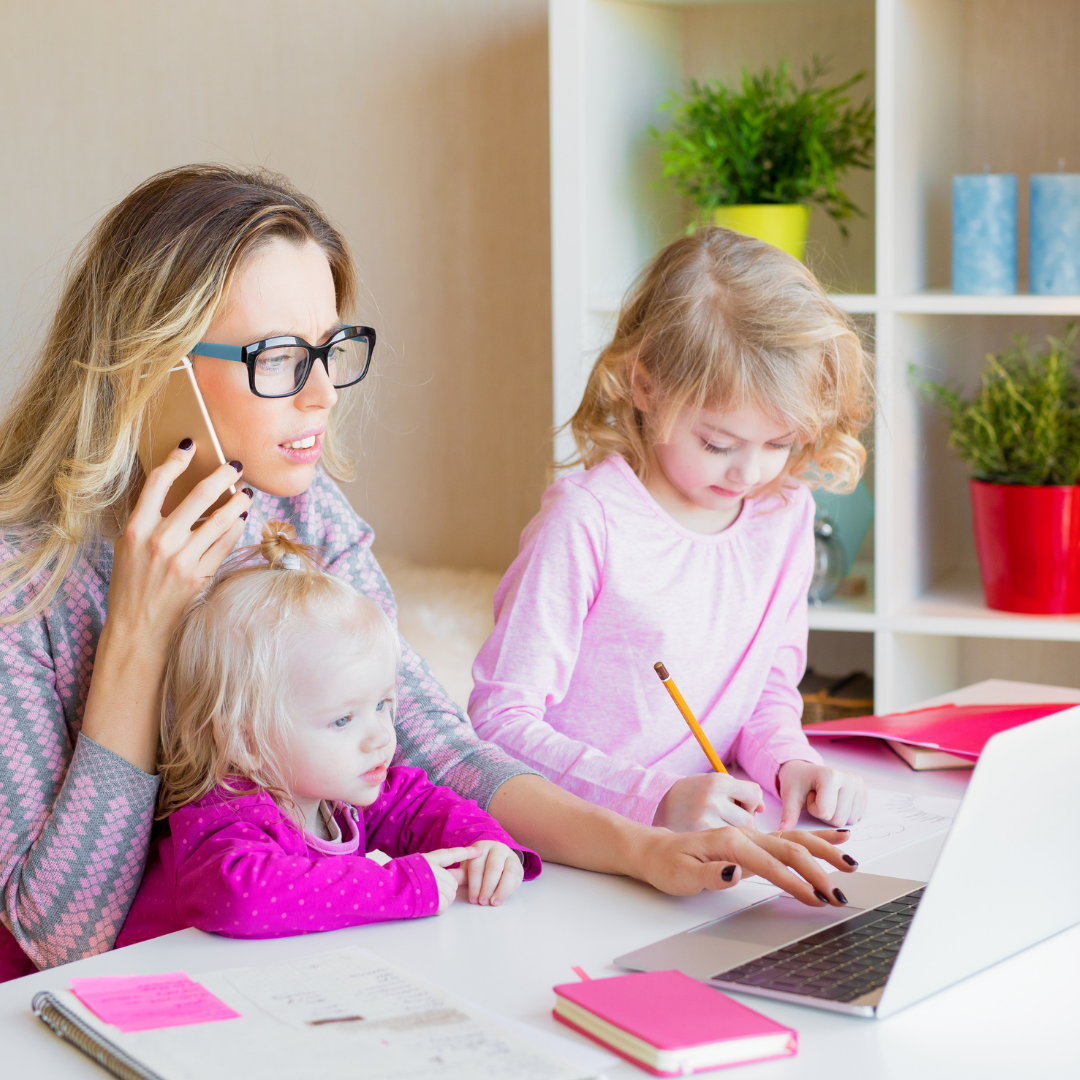 Yet, with work from home or a hybrid work schedule continuing this summer, parents need to adjust schedules to accommodate for the camp that has fewer spaces, the lessons that are still virtual, and the summer school programs that aren't opening because of lack of employees. If your employer is offering help, it may not be enough. According to PEW Research Center, there is a gap in perception between employers (81%) and employees (45%) on the success of a company's efforts to support remote work related to childcare and work flex hours. This doesn't mean that all employers aren't focused on the dilemma. Forward-thinking companies are developing options such as job sharing, flexible workdays, child care support and summer leave options.
For moms of school-aged children, flexibility in the workplace needs to be more than just where we physically work. There is an ever-increasing need to focus on how and when we work. Perhaps it is time to fashion our professional lives around the personal lives of working mothers? What that looks like depends on the company and the role the employee plays within the company – and the ages of the children in the home.
We know change is coming for childcare. It has to. One thing the pandemic brought to the forefront (besides the fact that sourdough bread is really difficult to master) is childcare, as we knew it, cannot be the solution that continue. Let's together think through how this summer is a roadmap to the future of successful working mothers.
At College Nannies + Sitters we have been helping families with childcare for more than 20 years. Over the years have changed from just a summer nanny placement agency to full service—from occasional sitters to full-time professional nannies; from respite care services to the nation's largest supplier of corporate backup care nannies. We are ready for our next evolution to achieve our mission of Building Stronger Families. Let's talk about how we can support your family. Summer Reimagined. We Can Help. Schedule time here!
This article originally appeared on LinkedIn and we reprinted it with permission of the author. This original article can be found at this link.