September means the end of summer and the start of a new school year. We've bought school supplies, started getting the kids to bed early (or at least trying), making lunches, and looking forward to a fresh start. Here's to hoping that this fall is relatively uneventful for us all and that we get back to a more "normal" school year this year!
Celebrate these things all month long:
Baby Safety Month
Hispanic Heritage Month
Little League Month
National Courtesy Month
National Piano Month
Self Improvement Month
These weeks you won't want to miss:
Week 1: National Childhood Injury Prevention Week
Week 2: National Suicide Prevention Week
Week 3: National Keep Kids Creative Week
Week 4: International Week of the Deaf
---
September 4 - International Bacon Day
September 6 - Read a Book Day
Reading is not just for kids you know. This is a perfect day to pick up a book and take some time for YOU. Reading not only transports you to another time and place, it also can improve your health. Reading improves your memory, increases your concentration, and can reduce stress. Who wouldn't want that! Visit your local library and you can even read for free. Need some book ideas especially during recent events? Here are 10 Books to Get Kids Thinking About Racism and Discrimination.
Another way to enjoy books as a family is listening to audiobooks (check your local library for those too). Here are 8 Great Audiobook Suggestions for Kids that the whole family could enjoy.
September 7 - Labor Day
Always the first Monday in September, this holiday usually marks the end of summer. Initially, it was celebrated in a few states but it caught on and became a national holiday in 1894 often with parades honoring local trade and labor groups. You can read more HERE.
September 10: Sewing Machine Day
These articles are no-sew, but perhaps it will be the first way to introduce kids to the idea of sewing.
September 12: Grandparents Day
Grandparents are the best! They shower your kids with love, kindness, and wisdom and should be celebrated every day (my mom made me write that). No really, your kids are super lucky to have extended family that adore them as much as you do. if you're looking for an interesting way to Celebrate Grandparents and Record Family History we have the perfect idea in this article.
September 15 - Make a Hat Day
According to historyofhats.net:

The white tall chef hat traditionally has 100 pleats. This represents hundreds of ways an egg can be prepared.
The process of making felt used to be highly toxic. They used mercury which caused damage to the nervous system, tremors, and dementia. This is where the phrase "Mad as a hatter" comes from.
The Panama hat was not made in Panama but in Ecuador.
Vikings never wore horned helmets.
Color of construction hard hats have meanings:

White hard hats are worn by supervisors or engineers.
Blue hard hats are worn by technical advisers.
Green hard hats are worn by safety inspectors.
Yellow hard hats are worn by laborers.
Orange or pink hard hats are worn by new workers or visitors.

Celebrate by making your own hat. Yarn, felt, paper, fabric are all good choices. You can hot glue rhinestones or other decorations on it and have a hat contest to see who can create the funniest, tallest, craziest hat. If you want to create one that you can wear outside the home, it's a great day to learn to knit or crochet a hat and it's even Good For Your Brain.
September 16: National Play-Doh Day
September 18: National Cheeseburger Day
September 19 - International Talk Like a Pirate Day
September 24: Native American Day
September 30: National Mud Pack Day
After a month of school, we all need some packed mud - and by packed mud, I mean, a trip to the spa! Check out these local spas within a few hours of Charlotte:

The Spa at Rock Barn
The Ballantyne Spa
The Ritz Carlton Spa
Want to make sure you get each of our calendars every month? Subscribe HERE for FREE!
Want more information about how your business can be featured or a sponsor of a monthly calendar? Email rachaelw@macaronikid.com.
These Fun Days To Celebrate Calendars are made possible with the generous support of our sponsors: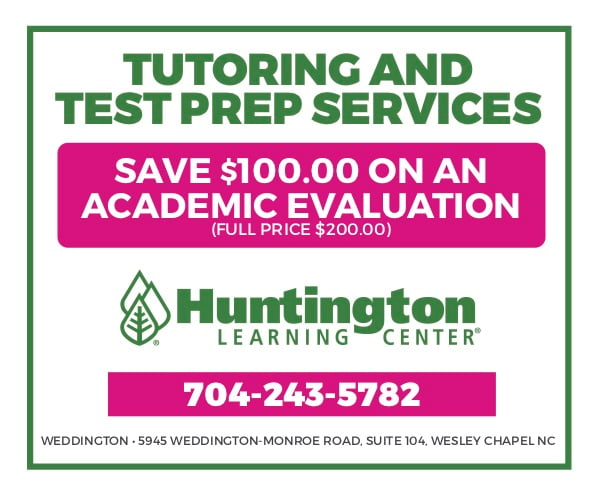 Huntington Learning Center:
Huntington has been the nation's recognized leader in educational services since 1977. Our mission is to give every student the best education possible. At Huntington Learning Center - Weddington, we offer children, ages 5 to 17, tutoring in Reading, Writing, Mathematics, Study Skills, Phonics, Vocabulary, Science, and SAT and ACT Preparation. Our individualized instruction is developed from comprehensive academic evaluations completed at the center. We are committed to the success of each student through this personalized instruction with our certified teachers. Each program is uniquely designed to develop the skills, confidence, and motivation for the student. We are seeing great strides every day!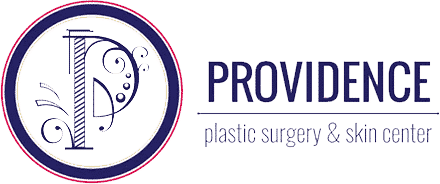 Providence Plastic Surgery:
Andrew Gear, MD, brings more than two decades of experience to his leadership role at Providence Plastic Surgery & Skin Center. The practice is highly regarded in the greater Charlotte, North Carolina, area, largely because of Dr. Gear's attention to detail and personalized treatment approach. Whether you're curious about cosmetic enhancement and unsure where to begin or researching your third or fourth procedure, schedule a time to sit down and meet with Dr. Gear. Once you learn more about his training, expertise, and approach to cosmetic and skin services, you'll have all the information needed to move forward on your path