When the sun goes down, and the stars came to life on the big screen - in my own backyard!
Last weekend, we celebrated my son's birthday with friends for an outdoor movie night, courtesy of Carolinas Mobile Movie Nights and it was perfect.
We had been struggling to find a fun, pandemic-safer activity for a bunch of 7 and 8-year-old boys. My son LOVES movies and this seemed like a fun way to celebrate him. So, when I reached out to Carolinas Mobile Movie Nights it was a no-brainer.
First off: they bring it all.
Inflatable screen
Projector
Sound system
Inflatable love seats
Ground protection (for spills and comfort)
The movie itself
Snacks
Popcorn and Nachos
And all I had to do was provide dinner and cupcakes for the kiddos.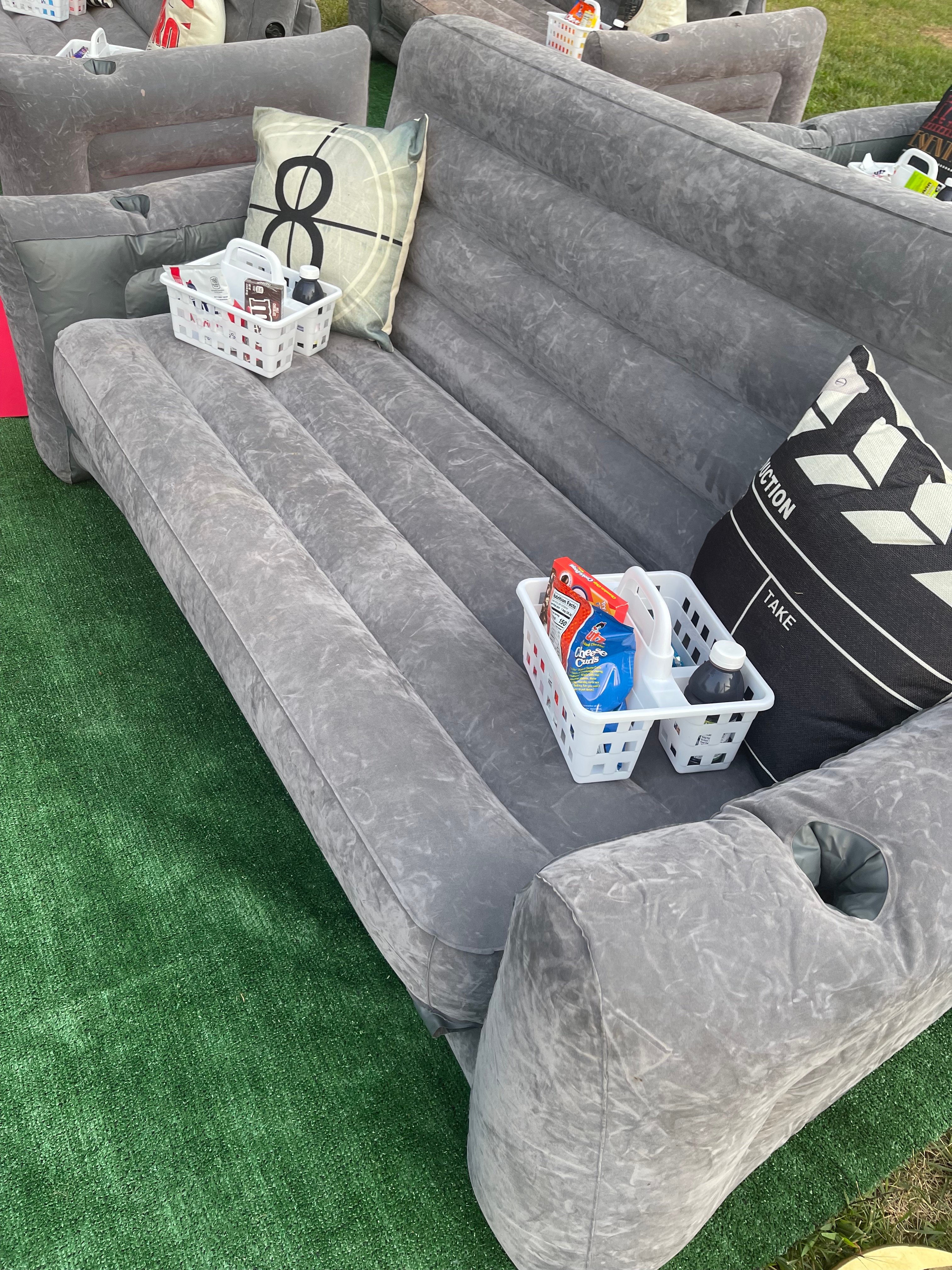 Aisha and her team showed up at my house around 6 to get set up. The party was called for 6:30 and we let the boys run around and play for a bit. Then, we had pizza and cupcakes until the sun finished setting. It's critical that the sun is down or your space is "dark" - since the projector can't be viewed until then! With the sun setting earlier and earlier, this is a perfect fall activity.
I had chosen a movie earlier in the week, so once she was set up, she logged into her streaming service using my WiFi and we were set. It's important to note that if you don't have a strong WiFi connection where you are setting up, you will want to make sure you can use something as a hotspot.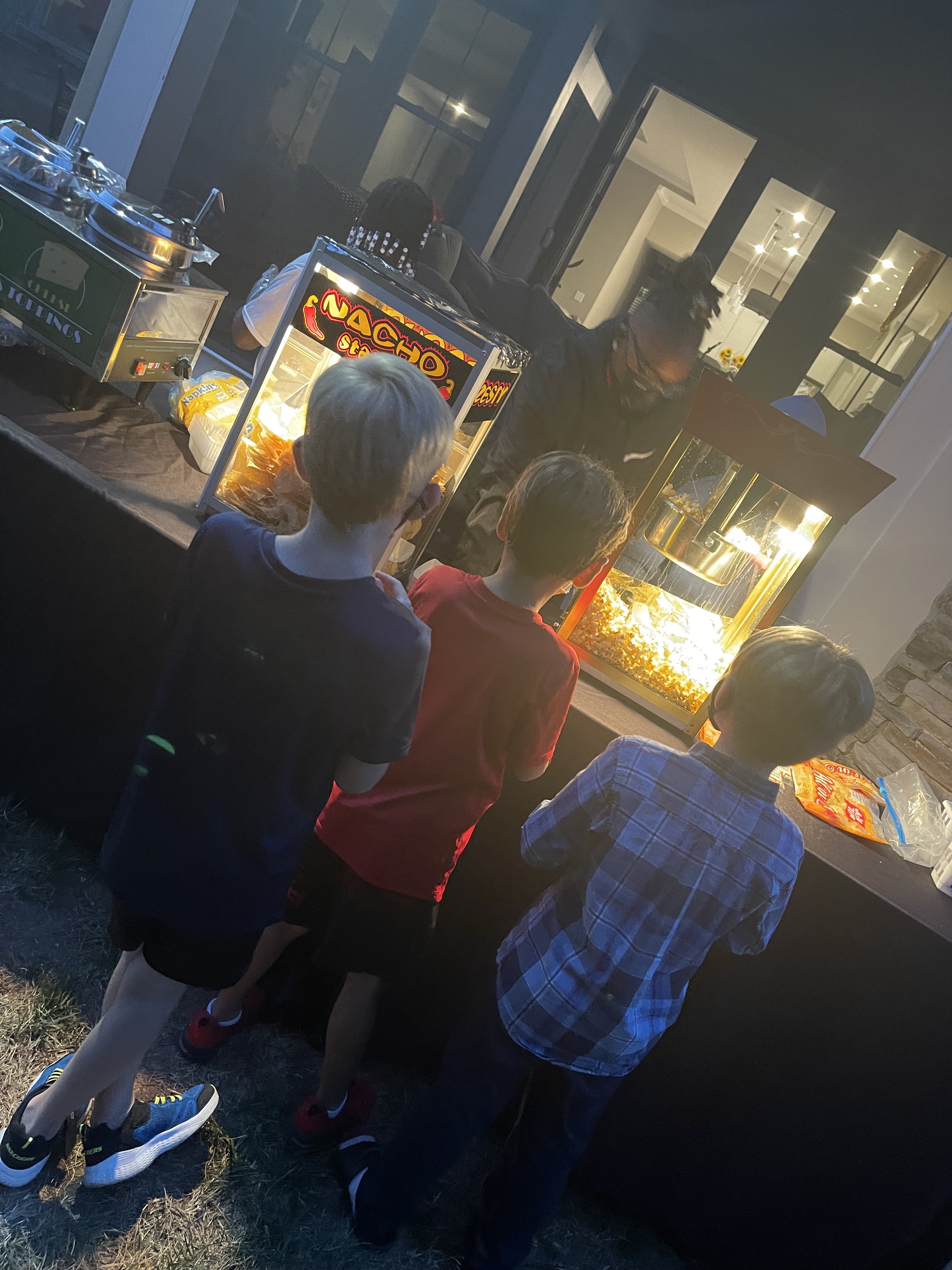 The movie started at 8 PM and the kids were able to get popcorn, nachos and eat from their snack caddies filled with goodies. If I had thought it would be chilly that night, I would have gotten a fleece blanket for each child as a party favor but OOPS my bad. At the end of the night, the team cleaned up and you'd never know we even had a party. Simple as that!
While we opted for a larger package, Carolinas Mobile Movie Nights offers a number of packages ranging from $300 - $1000+ designed to fit almostMovies Under the Stars - the Perfect Movie Night! any budget. You can find the full list of options HERE. Want to check it out in greater detail? Join us at Monster Mash in Rea Farms on October 23rd; Carolinas Mobile Movie Nights will be there to showcase its set-up.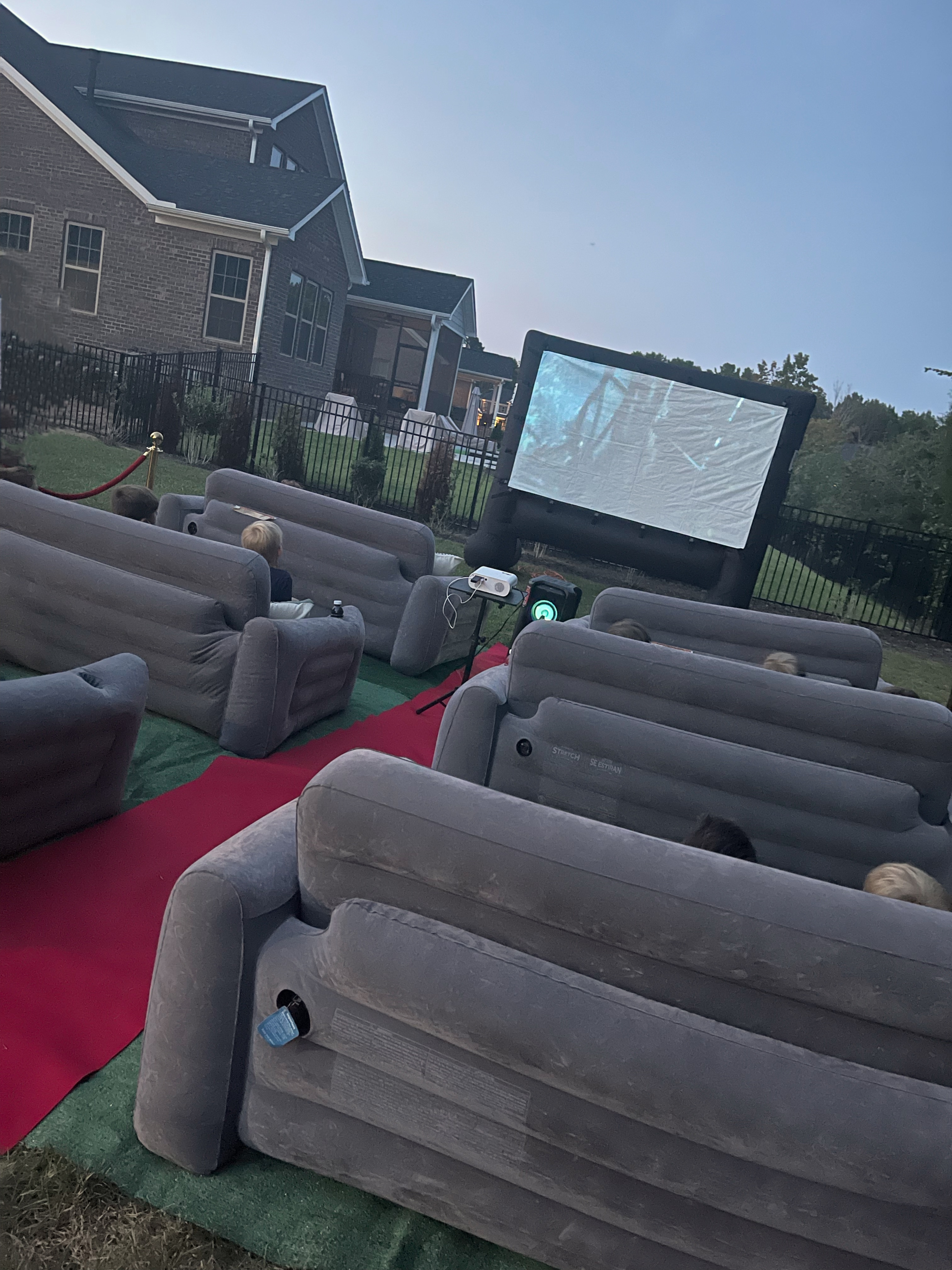 Ready to book? Give them a call (980) 354-7023) today. It was easy and fun and the kids all had a blast! You can find Carolinas Mobile Movie Nights on the web HERE.