One day my brother with special needs was protected by the law, and the next day, he was considered an adult and completely competent to manage his own affairs - even though he did not have the capacity to do so.
What happened? He turned 18.
The day he reached the legal age of majority, the legal system assumed he could make competent decisions about his finances, his medical care, and his day-to-day needs.
In reality, this was far from the case. Then, when he was 33, my brother got sick and ended up in the hospital needing a heart procedure. The medical staff rightly realized that my brother was unable to make decisions for himself.
They petitioned the court to appoint a guardian on my brother's behalf. My mom, who had been my brother's only caregiver his entire life, had to leave my brother at the hospital, hire lawyers, and go to court to argue why she should be his legal guardian.
My family's experience is a nightmare situation that no family should have to go through.
Here are three key ways to plan for your family so that your loved one with special needs will be taken care of no matter what happens.
HAVE BOTH A FINANCIAL POWER OF ATTORNEY AND A MEDICAL POWER OF ATTORNEY
These are fancy legal documents that basically appoint someone to make decisions for you if you are unable to make decisions for yourself. This would apply whether you become temporarily or permanently incapacitated.
Your adult child can also sign these documents appointing someone to make decisions for themself. If your child with special needs has the capacity to make decisions for themself, then they should have a financial power of attorney and medical power of attorney.
If your adult child does not have the capacity to make decisions about their finances or their medical care, then you'll need to petition for guardianship.
PETITION FOR GUARDIANSHIP PROACTIVELY
Rather than waiting for an emergency situation, petition the court proactively for guardianship so that you will continue to be considered your child's legal guardian even after they turn 18.
The guardianship process differs by state but generally involves presenting a petition to the court explaining why you should continue to be your child's legal guardian even after they turn 18.
You may be required to also have written testimony from others involved in your child's life such as their pediatrician, caregiver, or teacher.
MAKE SURE YOUR OWN WILL AND OTHER ESTATE DOCUMENTS ARE IN ORDER
Whether you have guardianship over your adult child or not, you want to absolutely make sure that your own will and other estate documents are in order.
If you do have guardianship over your adult child, you'll want to name a successor guardian so that if you pass away or become injured or ill yourself, someone you trust will continue to care. It's a similar concept to naming a guardian for any minor children.
However, even if you don't have guardianship, if your child needs government benefits such as Social Security or Medicaid, inheriting any amount of money directly from your estate could cause your child to be disqualified from those government benefits, or your inheritance could be taken by the government.
To ensure that your assets benefit your child and not the state, make sure your own estate documents are in order.
LONG TERM PLANNING FOR SPECIAL NEEDS REQUIRES TIME, EFFORT, AND EXPERTISE
There are a lot of options to assist you in caring for your child with special needs long-term. Proper estate planning including an appropriate will that takes your child's needs into consideration is critical to ensuring your child's needs are always taken care of.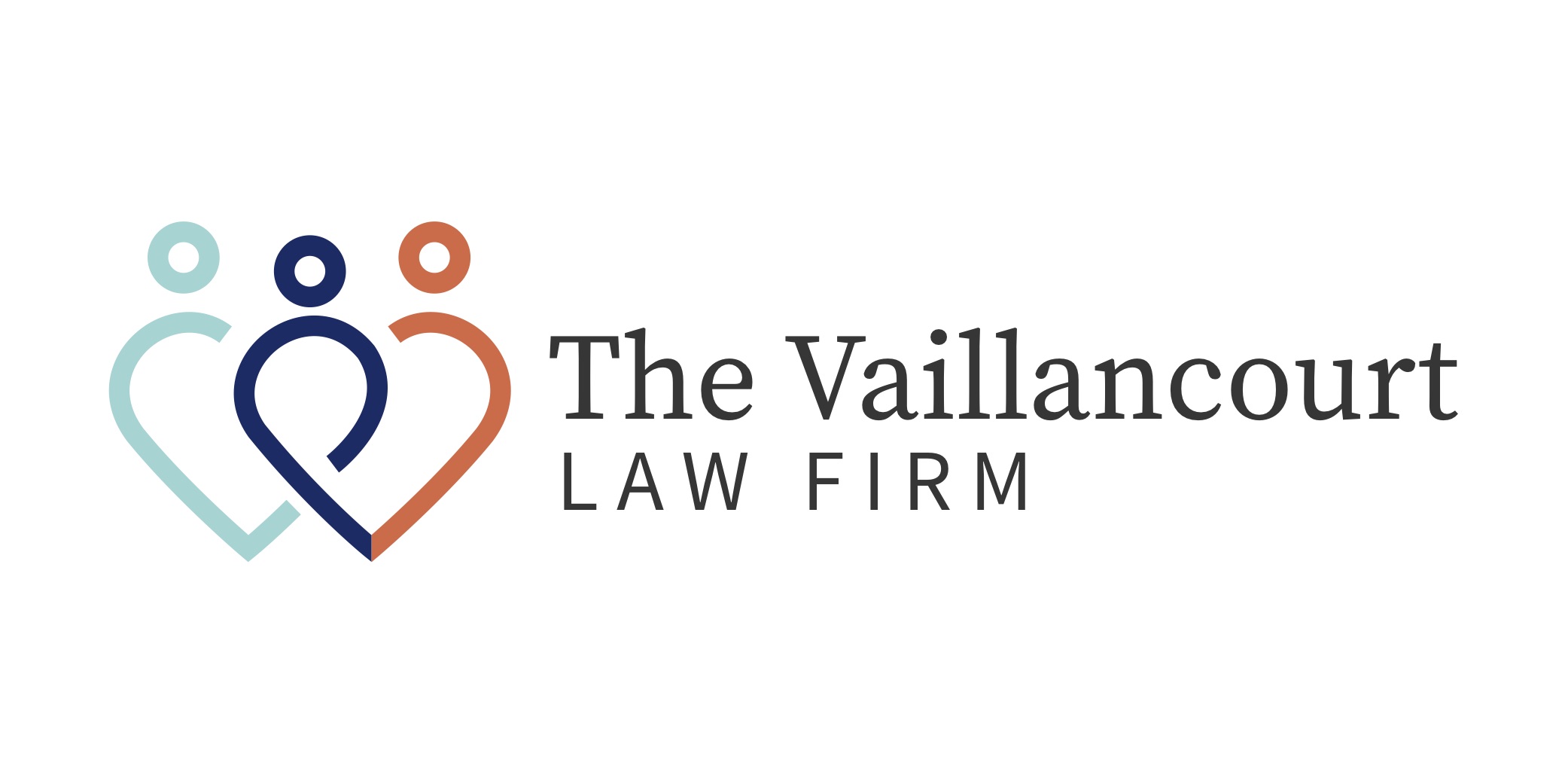 For more information, please call The Vaillancourt Law Firm at 1-888-675-3332 to schedule a free consultation.