With store windows full of toys, online wish lists, and presents from every angle, the holidays can feel like a time of "Gimme, gimme, gimme!" — especially for parents with young children.
So how can we as parents teach our kids how to be grateful for what they have? "Gratefulness is something that has to be worked into your day-to-day practice all year round, not just at the holidays," says Leah Fitch, a certified pediatric nurse practitioner (CPNP) at Atrium Health Levine Children's Providence Pediatrics. "The more consistent you are, the more likely gratefulness will become ingrained in who you are and how you act."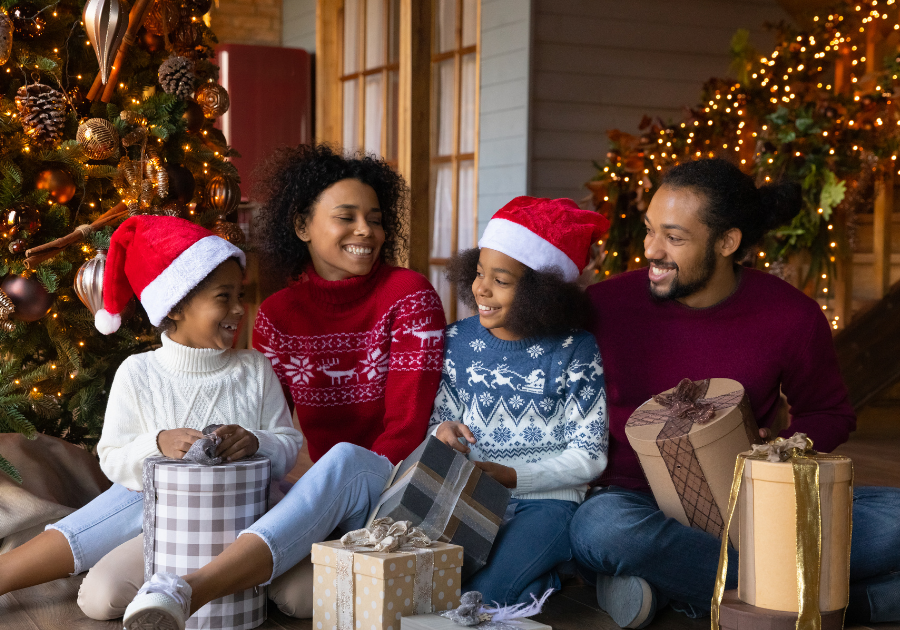 Lots of families go around the table mentioning what they're thankful for during the holidays. And Fitch says that this is a wonderful practice that should keep going all year long. "Family meals together are so important to child development. At dinner, in addition, to 'How did your day go?' you could ask kids to share one thing they were grateful for that day," Fitch says. "For little kids, it might be something basic like 'My lunch was yummy!' but as they get older, you can help them think of other things. Like, were they grateful for the way someone showed kindness to them by lending them a pencil? Make gratefulness part of your daily conversations."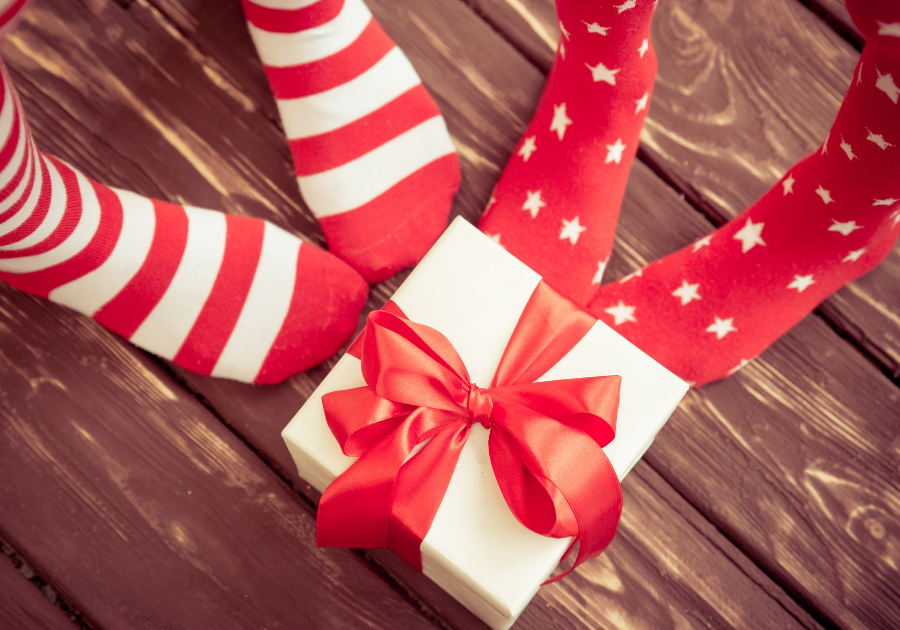 The holidays are also a great time to teach children how to give back to the community. "Implement it into your holiday traditions. For example, growing up, my family served dinner to communities in need every Thanksgiving before we had our own meal," Fitch says. She suggests finding organizations that kids can relate to or sponsoring a child for the holidays that's the same age as your child.
"Getting kids outside of their own world helps them put life into perspective," Fitch says. Studies continue to show that practicing gratitude has a positive impact on mental and physical health. But how should we handle a child being less-than-grateful? We've all witnessed it: they open a present from grandma only to make a face and say something like "I don't like this" or "I've already got one." Fitch suggests having the kids put themselves in the gift-givers shoes.
"Ask how they would feel if they were the one giving the gift and the other person reacted that way," she says. "And talk to them about how the reason we give gifts is to show love to others. It's not really about what the gift is, it's about showing that we care."
For Fitch, it all comes down to working gratefulness into your family's lexicon no matter the time of year. "That way, when you get to the holidays, you're just reinforcing those good habits you've worked on all year long."
Leah Fitch, CPNP at Atrium Health Levine Children's Providence Pediatrics, is a board-certified pediatric nurse practitioner. She values the relationships she builds with her patients and their families. She loves watching her patients grow, celebrating their successes with them, and supporting them through the challenging times. In her free time, she enjoys spending time with her husband and three children.