Okay, Okay - this one isn't quite a *Day Trip*, but it's a great excursion nonetheless! A few weeks ago the kids and I decided to ditch the sun and hide out in the shade of big trees and cool-smelling dirt with a morning walk through Purser-Hulsey Trail.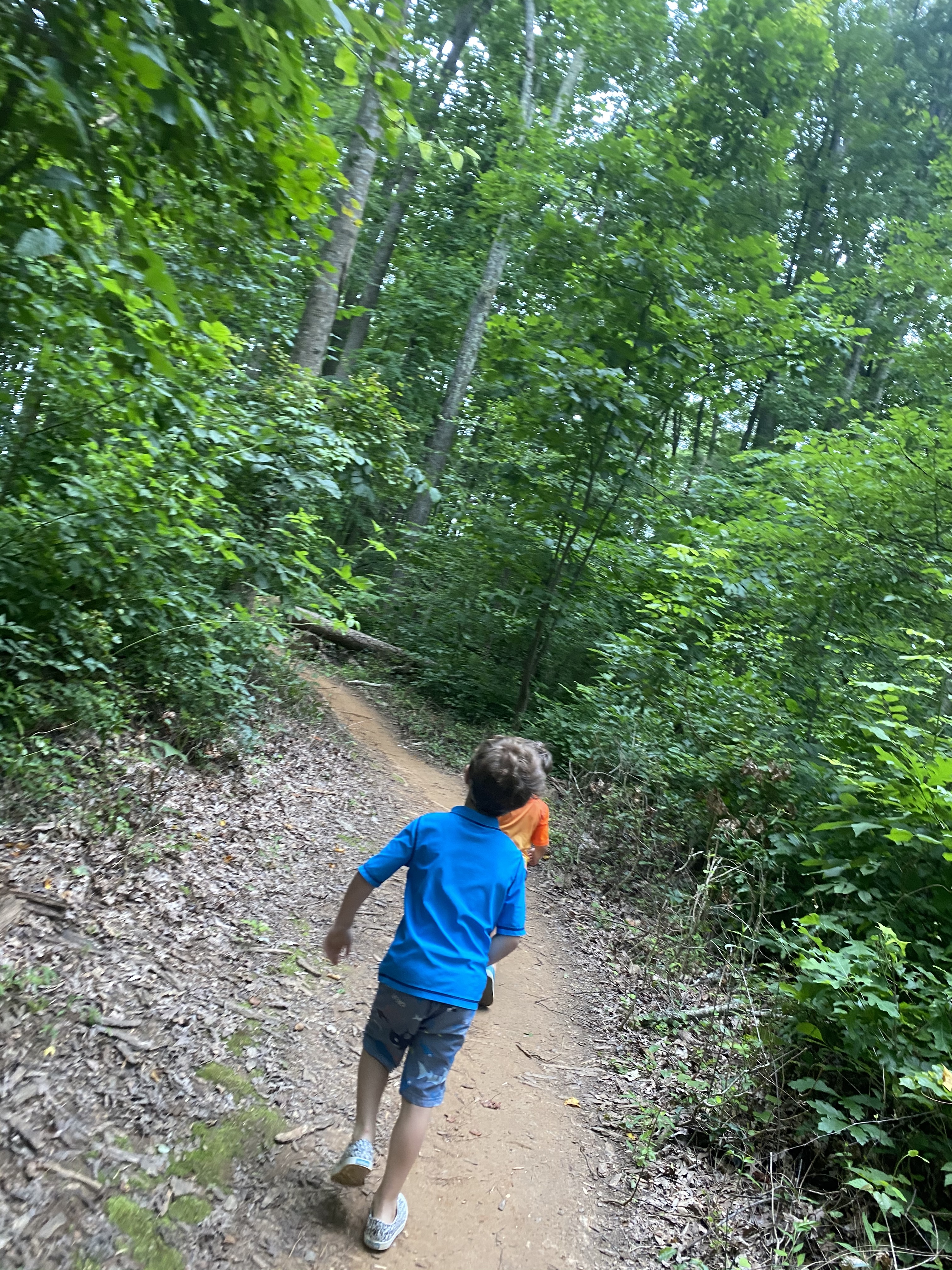 This trail is a favorite among mountain bikers and trail-running enthusiasts, as well as families with kiddos. Why? Well, that's simple: the 1.5 mile loop (with two 1/2 mile extensions) is adorned with painted rocks that visitors have left behind to brighten the mood, make a point or simply to put a smile on your face.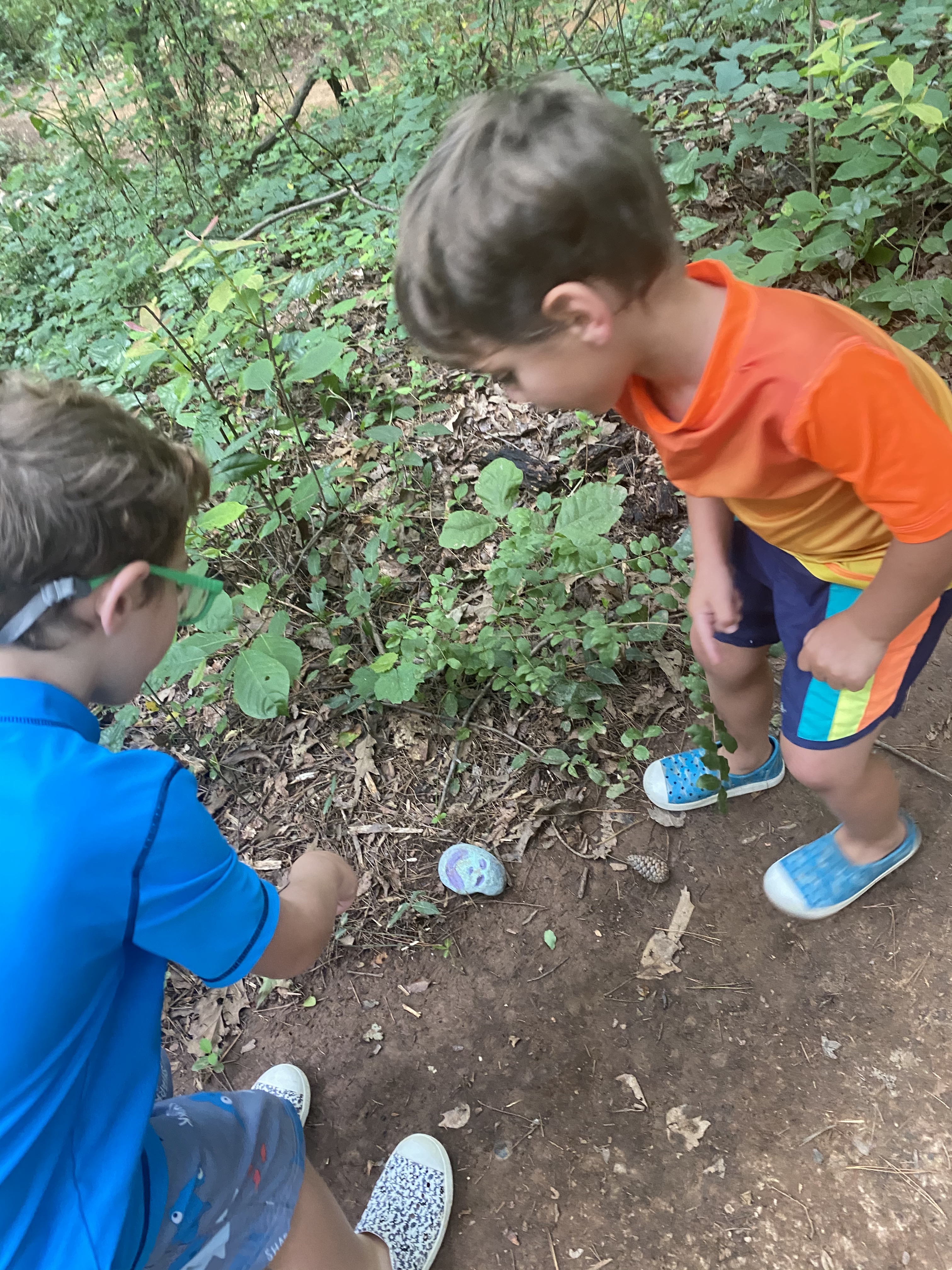 Want to leave your mark? Before you head out this week, make a morning of painting rocks and bring them with you as you set off on this easy-terrain walk.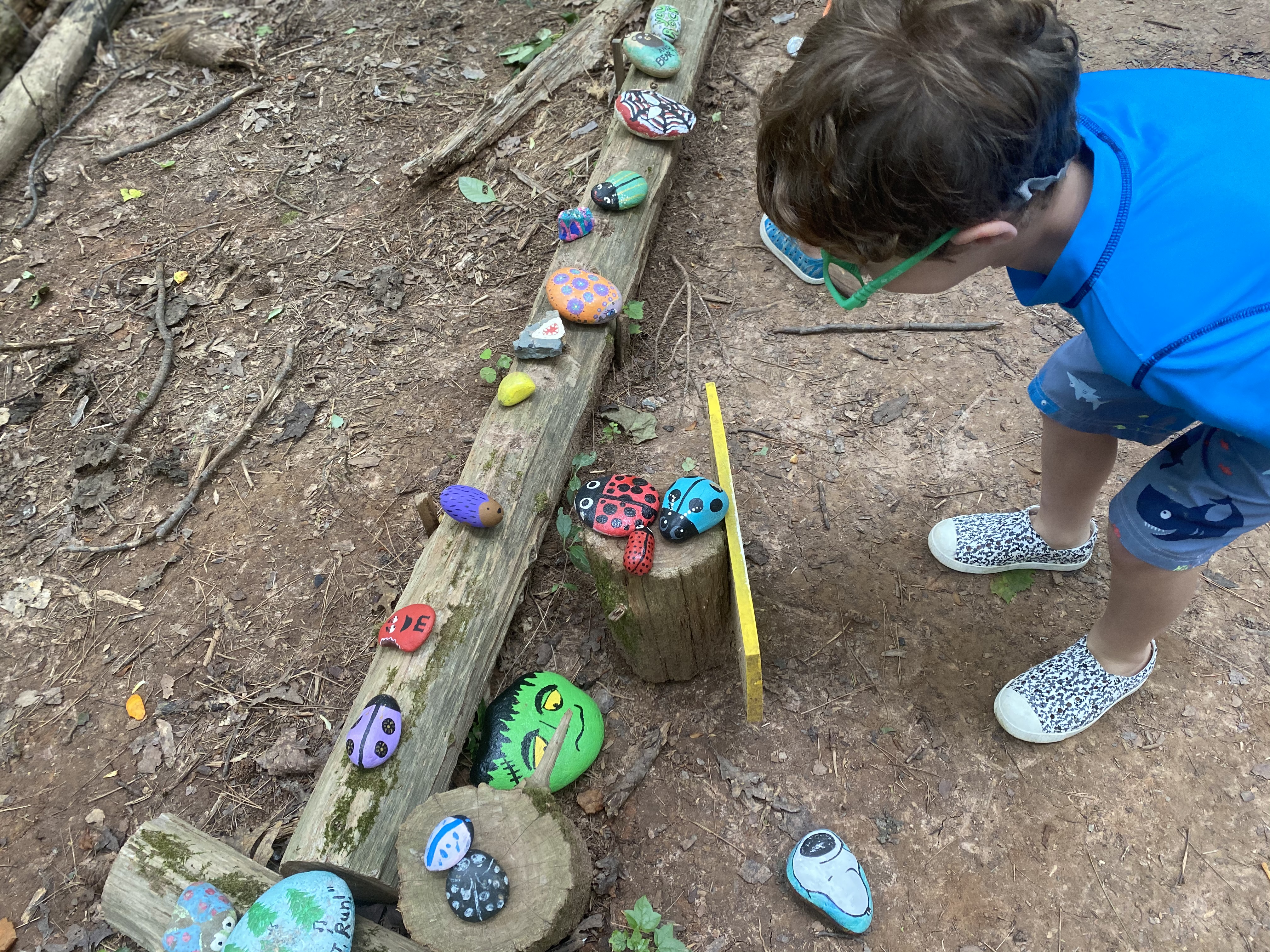 Looking to spice up your bike riding? Bring your bike and give it a go! The walkers and bikers take different directions so as not to run each other over or get in the others' way. I would definitely say that this isn't for a beginner, but it certainly isn't advanced.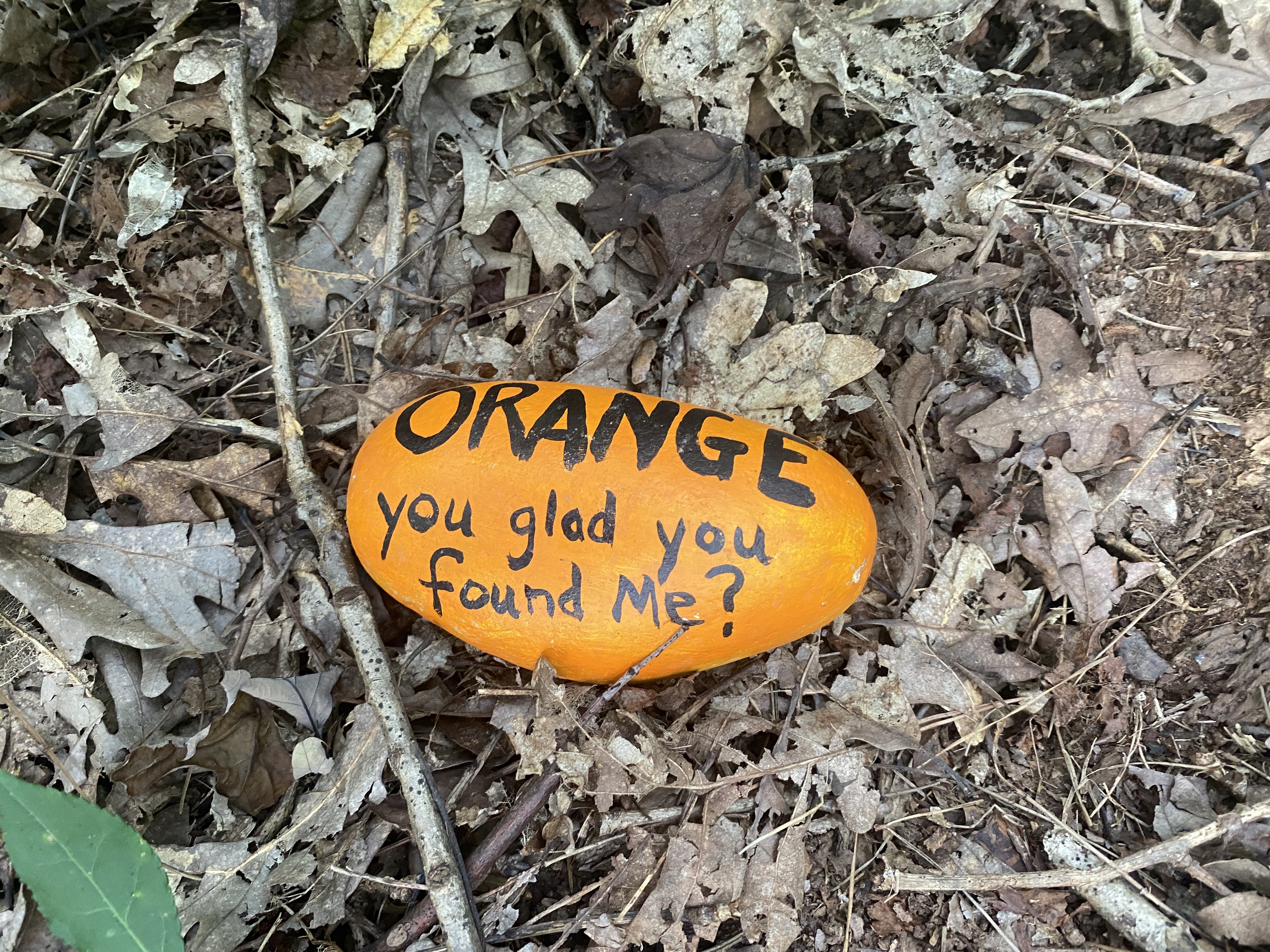 Purser-Hulsey Park
13201 Phillips Rd
Matthews, NC 28105