The nation's most anticipated night out for expectant and new parents, "The Mother of All Baby Showers," is coming to Charlotte's Discovery Place Science on Thursday, September 29 at 6 p.m. The event will bring together the expertise of local and national companies and will offer expectant and new parents an experience unlike any other.
Use code MKCLT for FREE tickets!
The Mother of All Baby Showers is a true one-stop learning experience for gathering useful information and resources, meeting other parents and parents-to-be, celebrating parenthood and getting pampered and gifted in the process. All the hand-picked local and national brands represented at the event fit in perfectly as many were created by parents for parents. They have built success by listening to and educating parents, without passing judgment, and helping to instill confidence in their customers.
"I am proud to be partnering with our Presenting Partner, Atrium Health and Atrium Health Levine Children's, along with Britax, buybuy BABY, Chicco, Angel House and many other companies of all shapes and sizes," said Amy Lundy, creator of The Mother of All Baby Showers. I am especially excited to be hosting the event during Baby Safety Month! Our event provides something for everyone whether you're planning for a pregnancy, have a baby or getting ready to send your child to preschool."
Use code MKCLT for FREE tickets!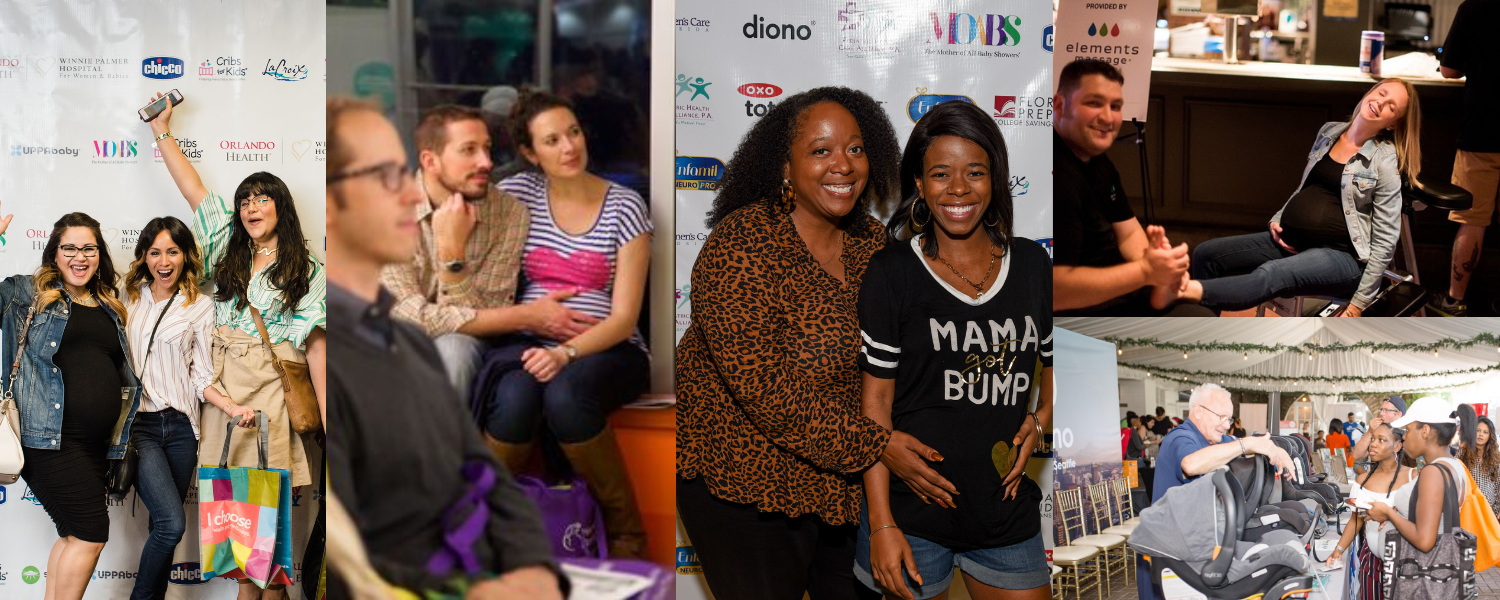 The event offers a huge opportunity for parents to prepare for the arrival of a new baby by learning some of the parenting basics and researching the many choices they will encounter as consumers. Educational sessions will cover topics related to OB/GYN care, pediatrics, maternal mental health, safety, and more. Atrium Health and Atrium Health Levine Children's will bring their unparalleled healthcare expertise to the event, from supporting mom on her pregnancy journey to caring for her newborn after birth. The Test Before You Invest area gives attendees the chance to interact with exceptional maternity, juvenile and family-focused national and local companies. The evening offers tasty treats, mini spa treatments and big giveaways.
| | | |
| --- | --- | --- |
| | | |
"I am proud that Atrium Health and Atrium Health Levine Children's sponsors The Mother of All Baby Showers event," says Suzanna Fox, MD, Atrium Health Enterprise Senior Medical Director of the Women's Care Service Line and Enterprise Deputy Chief Physician Executive. "We have the largest women's care team in the region and one of U.S. News & World Report's 'Best Children's Hospitals.' We pride ourselves on delivering an unparalleled clinical and personal experience to all moms, including those with highest risk pregnancies and their babies who may need complex medical care."
Use code MKCLT for FREE tickets!
Tickets for the event are $20 for general attendees. Attendees who bring a diaper and/or wipes donation to local non-profit Angel House can register for a FREE ticket with code ANGELHOUSE. Attendees can register by visiting https://bit.ly/CLTMOABS2022.