SAS Cupcakes' goal is to make every occasion a little bit SWEETER! We are located in the Blakeney Shopping Center off of Rea Road. Our storefront is colorful and fun to visit any day of the week! SAS Cupcakes has a Complimentary Sprinkle Bar to decorate your delicious Cupcakes.
CUPCAKES
Our Cupcakes are made-from-scratch daily with NO trans-fats and NO preservatives right in our full commercial kitchen at our location. Our flavors change every day and every season to keep you on your toes! Some favorites in our daily rotation include: Oreo, Red Velvet, S'mores, Cinnamon Toast, Chocolate Chip, Salted Caramel, and More! We also have gluten free cupcakes 7-days a week with flavors that rotate. Some seasonal favorites are: Pumpkin and Spiked Apple Pie for Fall, Eggnog with Rum and Peppermint around the holidays, Carrot Cake for Easter, Pink Lemonade and Key Lime for Spring, and Margarita and Pina Colada for Summer Time! We have a variety of different decor for any occasion like Children's Birthday Parties, Baby Showers, Weddings, Adult's Birthday Parties, Corporate Events, and House-Warming Parties.
Click Here to see our Daily Rotation Schedule = https://sascupcakes.com/in-storecupcakes.asp?catId=19138
Click Here to see our Different Occasion Assortments = https://sascupcakes.com/instore.asp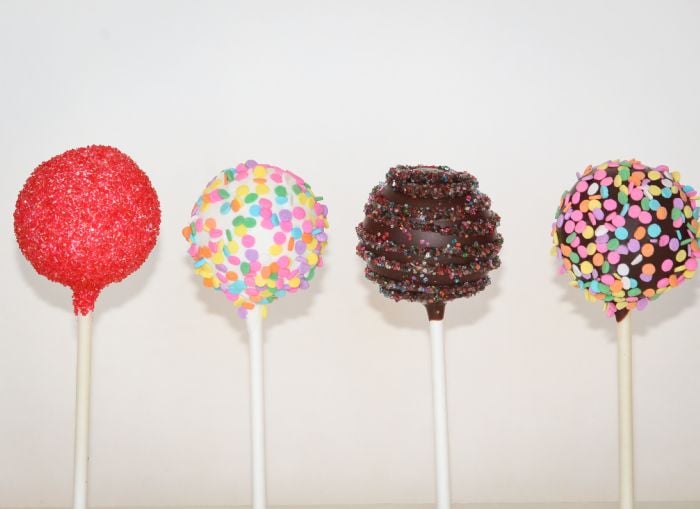 CAKE POPS
SAS Cupcakes hand rolls, dips, and creates adorable Cake Pops daily with a variety of fun flavors like Red Velvet, Vanilla, Chocolate Brownie, Oreo, Chocolate Chip Cookie Dough, and a seasonal favorite. Cake Pops are perfect to take to school, showers, parties, and more. We can decorate them to match your upcoming party or event.
Click Here to learn more about our Cake Pops = https://sascupcakes.com/in-storecupcakes.asp?catId=28753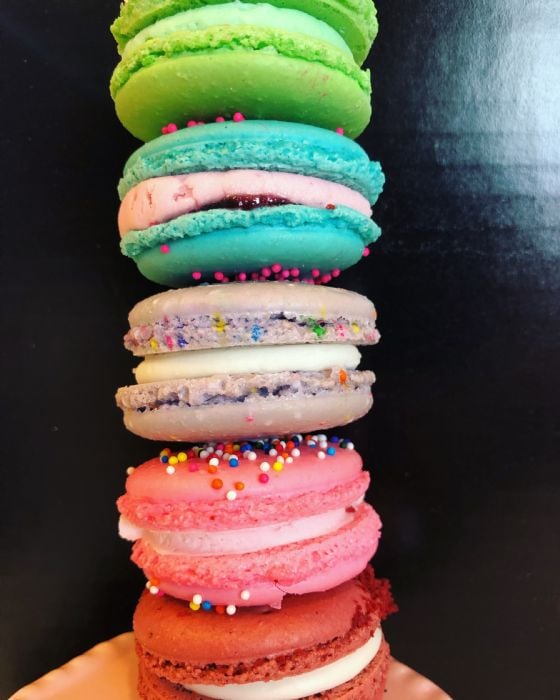 FRENCH MACARONS
We now create made-from-scratch macarons baked at our location. French Macarons are two delicate cookies hugging our delicious buttercream frosting. Some of our most popular macaron flavors are: Vanilla, Salted Caramel, Cookie Monster, but whatever day you come in we have a variety to choose from!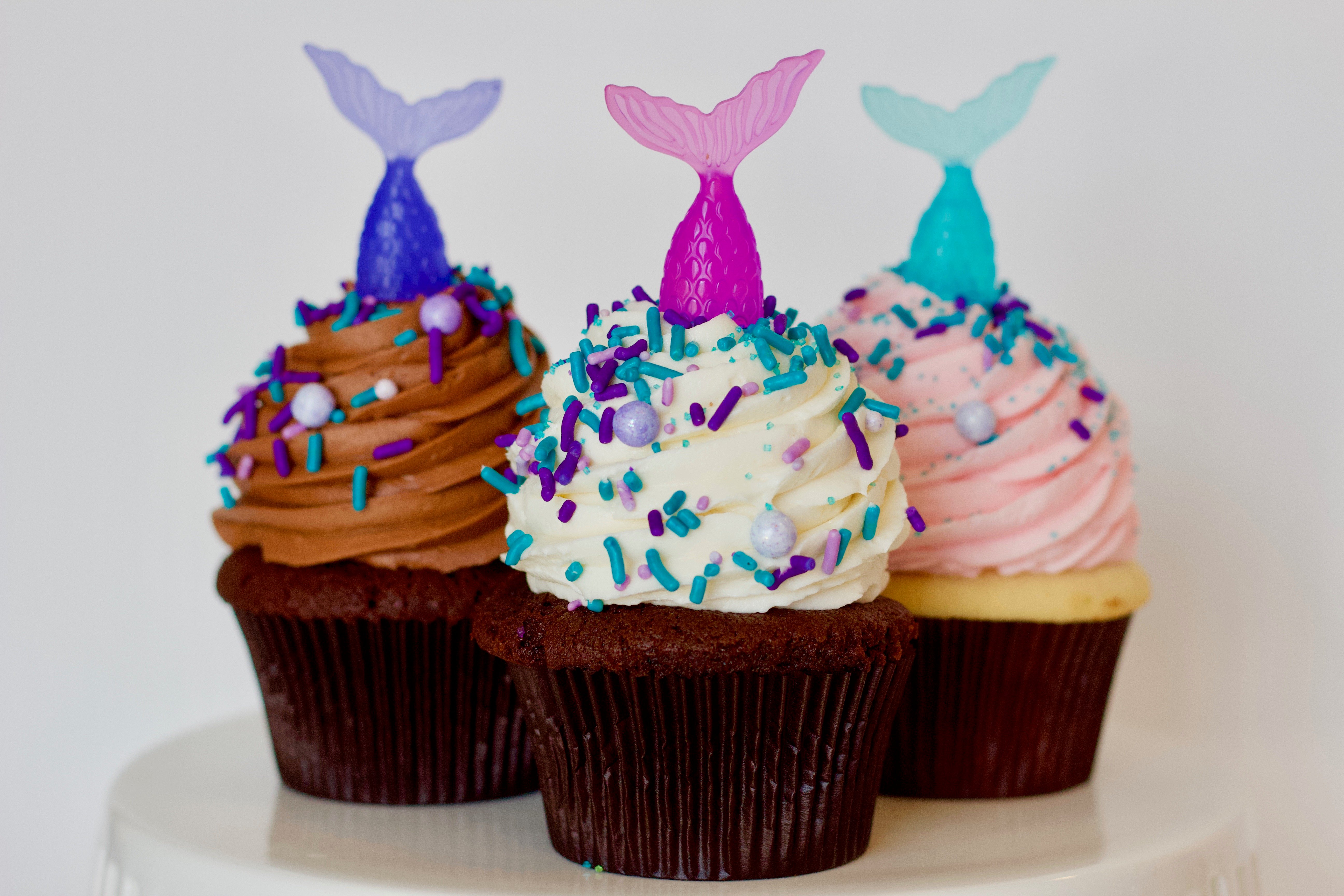 BIRTHDAY PARTIES
SAS Cupcakes' Cupcake Decorating Parties make celebrating SWEET & EASY!! We teach the kids how to frost their own cupcakes and decorate them with sprinkles. We have fun and colorful themes like Unicorn, Disney Princess, Paw Patrol, Minnie Mouse, Frozen, Colorful Cupcake, and More! All of our party packages are between 90-120 minutes of PURE FUN!! Our party packages are All-Inclusive and includes: Party Favors, Invitations, Pizza, all necessary Party Supplies, Cupcake Frosting, Pink Lemonade, Games, and Dancing! Then, when there's a huge mess Moms get to leave... That's the BEST PART!! Make your party packages extra special by adding: a Cake Pop Tutorial, a Glitter Tattoo Artist, your child's favorite Princess, or an energetic Cartoon Character! Click Here to view our Birthday Party Flyer = https://sascupcakes.com/content.asp?id=1537023

NATIONWIDE SHIPPING
SAS Cupcakes is the ORIGINAL Cupcake Shipping Cupcake in the world. We ship our made-from-scratch cupcakes anywhere within the Continental USA. Cupcakes arrive at your doorstep with a hot-pink-cooler box without a sprinkle out of place. What a great gift for holidays!
Order Right Online to Ship Nationwide = https://sascupcakes.com/shipped.asp
Business Review
We love SAS! We've had a birthday party there, attended a few and we frequently attend story time! My girls, ages 2 & 4, as well as myself highly recommend it!!
- Bianca Guiles Finucane
SAS has a wonderful community presence! They have great customer service and a fun and inviting environment! Cupcakes are tasty too!
- Kathy Douglass Jacobsen