There are some great parks and playgrounds in the Charlotte area, there are a few amazing parks and playgrounds off the beaten path that are sure to wear the kids out! If you're looking for some new places to take the kids this spring check out these great parks and playgrounds in Charlotte and surrounding areas. 

Goat Island Park Cramerton/Belmomt Area 

Well worth the drive, Goat Island Park offers one of the best climbing playgrounds in Charlotte. We love that this playground is great for older kids also. Goat Island also offers kayaks, paddle boats, disk golf and more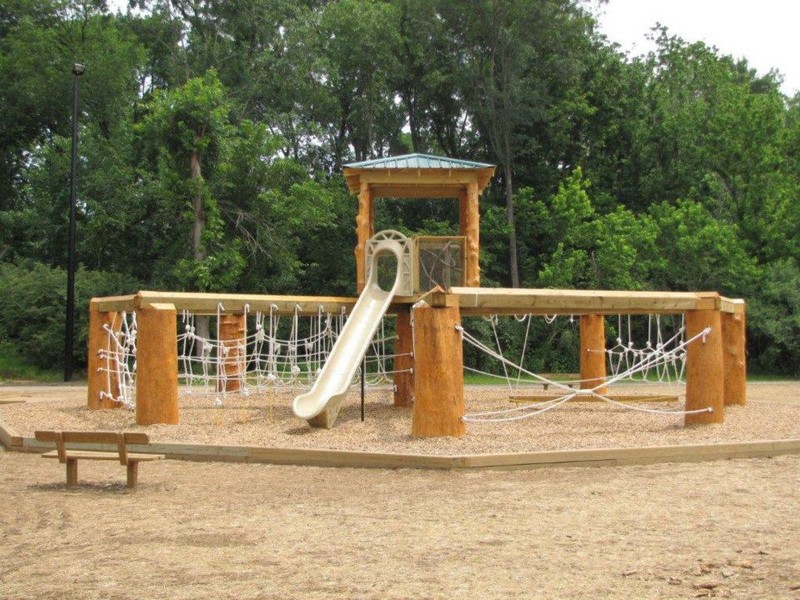 Crooked Creek Park Indian Trail 
 
A playground with a zipline! In addition to that super fun feature, Crooked Creek Park has a fallen tree climbing structure, a tree house and a bridge connecting both sides of the play structure. Bike trails round out this fun park. More to love, A Miracle Field, a playground designed specially for children with disabilities is in the works!




Martha Rivers Park Gastonia 

The huge castle is the centerpiece of this sprawling playground, in addition to limitless climbing there are also 3 miles of paved trails if the kids still have energy! 







RibbonWalk Nature Preserve 

You won't believe this beautiful park within a short driving distance of Charlotte. RibbonWalk Nature Preserve offers 3 miles of walking trails and one of the oldest American beech tree groves in the region. This is a great place to take the kids to explore what wetlands look like and experience some of the most unique flora and fauna in the area. 






Reedy Creek Park 

This park has it all, a great playground, walking trails, hiking trails and fantastic programming. The brand new Nature Explore Zone was designed with input from local children in an attempt to offer families a place where children can reconnect with nature.  The Nature Explore Zone has some amazing features including a "birds eye view" tree house, art nooks and a sand hut. 


         


McDowell Nature Preserve 

Another great nature preserve that offers ongoing free programming, a small nature center, playgrounds and hiking trails. Stop by the nature center and pick up one of the adventure backpacks, the kids will love the activities inside to do while you go on your hike. 


        


Did we miss one? Leave a comment below and tell us which parks and playgrounds you love in the area.