Looking for great summer camps and activities for kids in and around Charlotte? We've got a lineup of camps to choose from in the Charlotte area. Thanks to the generous support of Charlotte Chess Center we are able to present you with this year's guide! This year's guide to great local camps and summer programming includes themes such as Outdoors, Academics, Gymnastics, Preschool / Pre-K, Water Sports, Cooking and Baking, Dance, Theater, and more. Looking for camps in Union County or the Fort Mill/Tega Cay areas? Don't miss the guides on our sister sites.
Taught by the top chess instructors in the Southeast, the award-winning Charlotte Chess Center Junior Master Chess Camps are packed with fun and learning! Students new to chess will learn Piece Movement, Board Set-up, Basic Rules, Checkmating Patterns, and more!
Students who have played will learn Tactics, Strategies, Opening Principles, Advanced Checkmating Patterns, Chess History, and much more! The CCC was the recipient of two US Chess designations: 2018 "City of the Year" and 2019 "Chess Club of the Year"
Their goal is to provide Charlotte area chess players of ALL ages and skill levels the chance to compete and develop friendships with other community players. Register Today! You can also find them on Facebook, Twitter, and Instagram!

Featured Camps
TERRIFIC SCIENTIFIC
At Terrific Scientific, we believe that every child is a scientist. Our STEAM Camps aim to SPARK imagination, DISCOVER possibilities, INSPIRE future innovators, and IGNITE your child's passion for science. Our camps provide an opportunity for young people to see how science works in the real world. We balance academic, social, and recreational pursuits by providing a variety of hands-on minds-on projects and experiments and outdoor team, skill-building, and recreational activities each day.
Click HERE for our 2023 Summer Camp programs.
From field trips and showing off your dramatic side, to sports, confidence building, cooking, team-building, Spanish, dance and more, Camp Prep 2023 will be an experience you don't want to miss!
Camp Prep dates June 5th-July 28th (closed June 19th and week of July 3rd-7th) Camp start and end times are 9am-4pm Camp Prep is available for campers in rising Kindergarten-Eighth grades Complimentary before care 8:00-9:00am and after care 4:00-5:00pm available Lunch is included with all full day camps and 2 registered half day camps in the same week
Click HERE for our 2023 Summer Camp programs.
SMALL HANDS BIG ART
Our spacious adjoining Art and Pottery studios in the heart of Waverly are your one-stop shop for all your kids' creative adventures! Pottery classes & camps challenge kids who love to build with their hands and enjoy the tactile nature of clay! Working with clay is calming and relaxing and helps kids with focus and fine/gross motor skills! Mixed Media Art Classes and Camps include painting, drawing, sculpture, printmaking, chalk and oil pastels, and a variety of different types of paint (watercolor, tempera, acrylic).
Click HERE for our 2023 Summer Camp programs.
CPCC: SUMMER CAMPS AT CENTRAL PIEDMONT
Give your kids the summer experience they REALLY want! Central Piedmont offers premier enrichment camps to excite your rising 4th- 12th graders. Explore new camps like Jewelry Making, Black Rocket- Beats & Jams, Cyber Spies, and YouTube FX Masters or favorites including Robotics, Crime Scene Investigator, Forensic Science, Medical Careers, Overruled, Clay Creations, and Beautiful You. Register TODAY! youth.cpcc.edu or call 704.330.6035.
Click HERE for our 2023 Summer Camp programs.



CAMP MINDY AND & CAMP KATAN AT THE LEVINE JEWISH COMMUNITY CENTER
The Mindy Ellen Levine Day Camp, located on a lush 54-acre campus in the
heart of South Charlotte is the Levine JCC's premier traditional day camp. We believe that a summer camp experience can have positive and lasting benefits for your child. Through making friends, participating in an array of activities, learning new skills, being outdoors, and experiencing Judaism, camp becomes a magical place where campers have fun, grow, and feel good about who they are.

Click HERE for our 2023 Summer Camp programs.
JOVIE
Does your summer schedule have you puzzled? Jovie is your answer to any summer dilemma. Want a full-time active nanny for your on-the-go kids? Done. Maybe a part-time nanny just to pick them up from camp and bring them home? Easy enough. Need childcare on gap weeks? We've got you!
Click HERE for our 2023 Summer Camp programs.
MATTHEWS PLAYHOUSE OF THE PERFORMING ARTS
Summer camp at Matthews Playhouse promises a variety of creative and challenging experiences for youth. With themed camps for ages 4–18 years old, children participate in full or half-day camps during the months of June, July, and August and each session culminates with a special on-stage demonstration for friends and family. Matthews Playhouse welcomes children of all backgrounds and skill levels in the performing arts. The summer camp staff is made up of professional actors, directors, musicians, choreographers, theatre educators, and former School of Theatre students who are back to pass along what they have learned to the next generation. Each instructor and camp counselor is trained to ensure that each child enjoys a summer camp experience that is safe, enriching, and fun.
Click HERE for our 2023 Summer Camp programs.
CAROLINA COURTS
Looking for a fun and active camp for your kids this summer? Carolina Courts offers Basketball and Volleyball Camps for beginner to advanced level athletes in grades K-8th grade. Our Summer Camp Series, Skills & Scrimmage, and All Skills camps focus on skill development and game play. Our Tryout, Boot Camps and Professional and Collegiate camps are for our more advanced players looking to take their game to the next level. Check out our website for even more camp options! $25 off Full Day Camp if you register by May 1st
Click HERE for our 2023 Summer Camp programs.
BLAKENEY CLUB
Tennis for ages 4 and up for all levels. Each day, our campers will be learning different types of strokes and lesson plans. Our schedule is as follows:
Monday - Forehand
Tuesday - Backhand
Wednesday - Volley and Overhead
Thursday - Serve
Friday - Gameday and review the week of learning
Click HERE for our 2023 Summer Camp programs.
BALLANTYNE READING ACADEMY
Help your child maintain their reading skills over the summer! Or give your little one a head start going to preschool in the fall! Our exciting summer camps are for both emergent and independent readers. Even reluctant readers will get motivated through:-Week long, thematic-based camps with lots of reading, writing, discussion, and multi-sensory letter play that engage students in their own learning!
Click HERE for our 2023 Summer Camp programs.
MILLER STREET DANCE ACADEMY
Summer Camps at Miller Street Dance Academy are perfect for young children, ages 3-8, who are looking for a fun summer activity. Each camp week is themed and will include dancing, tumbling, crafts, and games. Register before March 31st for early bird pricing!
Click HERE for our 2023 Summer Camp programs.
PROVIDENCE DAY SCHOOL
Times may change, but the power of play is timeless. For more than 27 years, Providence Day School has helped children grow strong through summer camp opportunities in sports, academics, art, technology, and more. Our camp teachers include many well-loved Providence Day faculty members as well as trusted camp partners.
Click HERE for our 2023 Summer Camp programs.
LUMI SCHOOL OF MUSICAL THEATRE
Travel the globe at Lumi! Each week we will travel to a new destination. Camp days will include; acting class, dance/movement classes, singing class, educational worksheets, and classes. Learning songs and dances from musicals or Disney movies, and learning different cultures and places. Plus free play, water play, and creative improv and crafts!
MINIS Camps - Ages 3 to 5 (3-hour camps). Full and half-day camps for ages 6 to 14.
Click HERE for our 2023 Summer Camp programs.
ACTING OUT STUDIO
Summer at Acting Out Studio! Camp Acting Out: Award-winning Camp Acting Out Summer Camps are every week of the summer Monday-Friday 9 am-1 pm at all 3 locations South Charlotte - SouthPark - Fort Mill! $300 per week and always a different theme! Our camps will cut off at 10–15 campers, so make sure to register soon at www.actingoutstudio.com. We also offer Summer Unlimited at all 4 locations! South Charlotte, South Park, Fort Mill, Cornelius. Price of $400 and you can take unlimited classes all of June and July.
Click HERE for our 2023 Summer Camp programs.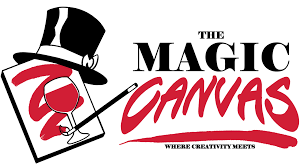 THE MAGIC CANVAS
Art Camp: half-day art camp designed for rising grades K-5. Young artists learn about contemporary and historical artists and experiment with a variety of materials and processes to create amazing works of art inspired by each artist!
Explore your creativity while hanging out with old friends and making new friends.
Magic Camp: (rising K-2nd Grade) helps kids build confidence, character, and communication skills while learning cool things about themselves and the world around them.
Magic Camp: (rising 3rd Grade-6th Grade) is not just a Magic Camp. It's a life skills course cleverly disguised as a magic class.
Click HERE for our 2023 Summer Camp programs.
HANDS CREATE - A FINE ARTS STUDIO
Hands Create is a Fine Arts Studio full of Colorful, Creative Fun! Want summer care for your child that is beyond the arts & crafts, drop-in services that offer trivial activities just to keep your child entertained? Hands Create Fine Art's classes will provide action packed, colorful and creative fun with a rewarding educational value. Hands Create is located in South Charlotte at The Arboretum, across from Michael's.

Hands Create will add a spark of creative joy to your child's summer by signing them up for our professionally crafted, fun, fine art camps. Experienced art educators will guide young artists through the completion of unique art masterpieces inspired by the study of famous artists and art cultures. Individualized instruction will be diversified within the art room to accommodate the various age levels. Each child receives a free Hands Create T-shirt that will be tie-dyed to the color theme of the week.
Click HERE for our 2023 Summer Camp programs.
CHARLOTTE SOCCER ACADEMY
CSA Camps, an affiliate of Charlotte Soccer Academy, offers a variety of camps open to the public.
We offer Winter Training at the competitive and recreational levels.
Our Summer Camp Series includes both general and specialized camps in Pineville, South Charlotte, Matthews and Cabarrus County.
Players of all skill levels, ages 5 and up, are welcome!
We offer early registration discounts!
Click HERE for our 2023 Summer Camp programs.
GOLDFISH SWIM SCHOOL
Goldfish Charlotte provides small group swim lessons for children 4 months to 12 years old. Our Swim Lesson program is a weekly swim lesson for 30 minutes. Beyond our perpetual swim lessons, we also offer Summer Jump Start Clinics where children swim for 30 minutes Tuesday-Friday. Jump Starts are a great option for beginners and for those who want to move up to the next level in lessons.
Click HERE for our 2023 Summer Camp programs.
JAZZARTS SUMMER MUSIC CAMP
JazzArts Summer Music Camp 2022 Presented at UNC Charlotte JUNE 20-24 2022 9 am – 3 pm (registration & financial aid application deadline June 1) at UNCC Main Campus. The JazzArts Music Camp is an exciting one-week comprehensive music training program for rising middle and high school students ready to discover America's original art form: JAZZ. Students will be immersed in an intensive jazz curriculum and have the opportunity to interact and play with other motivated young musicians from across the Charlotte region.
Click HERE for our 2023 Summer Camp programs.
CHILDREN'S THEATRE OF CHARLOTTE
Camps are grouped by age: Early Childhood (one week, half-day, ages 3-5), Primary (one week, full day, rising K-2nd grade), Performance Camps (one- and two-week, full-day, rising 3rd-6th grade) and Teen Studios (one- and two-week, full-day, rising 7th-12th grade).
Click HERE for our 2023 Summer Camp programs.
MCCOLL CENTER
Creativity Camp is a series of week-long, half-day art camps designed for young artists ages 7-16 to spark imagination, encourage self-discovery, and make lifelong connections to many expressions of art. Each week-long camp will meet daily from 9:00 a.m. to 12:00 p.m. at McColl Center, led by a professional artist who will teach skills in a particular medium and give individual support. Supplies and a detailed lesson plan will be included. In the courses of the camp moderated by McColl Center staff, students will develop technical and conceptual skills with their peers while producing an impressive body of work. At the conclusion of each week, family and friends are invited to experience an Artwork Showcase that will highlight the students' work.
Click HERE for our 2023 Summer Camp programs.
QUEENS WOMEN'S VOLLEYBALL CAMPS
The Queens University of Charlotte Royals are excited to be hosting multiple camps this summer designed for players at all levels.

Our coaching staff is made up of experienced college, high school, and club coaches as well as players from our program. We pride ourselves on striving for a 8:1 campers to staff ratio to ensure your daughter/son receives personal attention for maximum skill development. Our camps give the players an opportunity to expand your individual skill level, enhance your overall volleyball knowledge, and foster an environment of teamwork & growth.
Click HERE for our 2023 Summer Camp programs.
**South Charlotte Macaroni Kid is proud to present these camps as community sponsors. Please note: parents should always do their own research when selecting programs for their children. All camp-specific information is available on the camp websites or by emailing the facilitators, directly.
If you run a summer camp and would like to be added to this Summer Camp Guide, it's not too late! Please email me at rebeccap@macaronikid.com so we can add you to this awesome guide!
Looking to reach families in Union County, Fort Mill, and Tega Cay? We can help! Email for details!