​We are thrilled to partner with OrthoCarolina to provide you with these great tips for hiking as a family. Make sure you check out our guide,  5 family friendly hikes for families in Charlotte. These tips will help ensure fun and safe family hikes! Want more? Stay tuned in the coming weeks for tips and ideas for family camping in North Carolina. 
​​As the weather starts to warm, families are looking forward to finding activities to do outdoors. Hiking has become very popular and whether you have children or not, it is a wonderful way to enjoy what North Carolina has to offer. Before departing on your trip, there are a few essential things to keep in mind. Here are 10 things you should bring on every hike.

1. Appropriate foot wear: Depending on the length of your hike, you can either wear trail shoes or hiking boots that are water proof or at least water resistant. Hiking with wet shoes/socks or inappropriate shoes can lead to the formation of blisters. This will result in unhappy campers and you'll get tired carrying your kids.

2. Trail map and compass/GPS: Most hiking trails have wonderful maps available at the trail heads. It is a great opportunity to teach your children how to read a map- a lost skill these days- and how to use a compass should your cell phone lose service as you hike.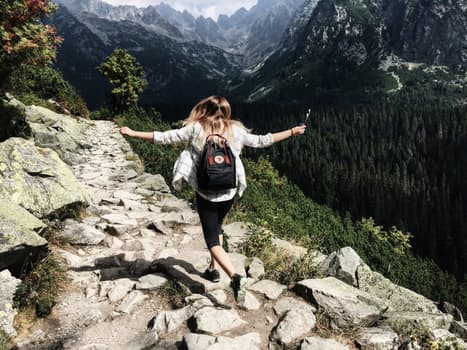 3.Water: Even if you are only planning to hike for an hour, it is a good idea to carry water. Without hydration, your body simply cannot perform at its' best. If your plan is to go for a long hike, taking a water filter is a good idea. Gone are the days when you could drink from a stream without getting sick. That certainly would take the fun out of the hike.
4. Extra food: Any number of mishaps could happen keeping you out longer than planned. Extra food will help keep up your energy and everyone happy. There are number of options available from energy bars to protein bars and the old favorite, cheese and crackers and trail mix. 

5.Proper clothing: It is always a good idea to dress in layers. This will allow you to adjust to changing weather conditions. Hypothermia is a serious threat if temperatures drop fast. Rain gear and a hat will keep you nice and dry in a sudden rain storm, which the weatherman forgot to mention.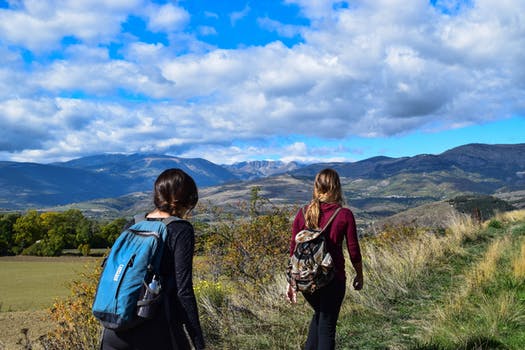 ​
6. Safety items: Waterproof matches, flashlight and a whistle should be included. Fires do not only keep you warm, but is a way to signal for help if you get lost. A flashlight or a headlight is a good idea in case you are out longer than you planned. A whistle is an effective way to call for help in case of emergency.

7. First Aid Kit: Small kits are available at the local outfitters. They have the essentials for insect bites to scratches to analgesics should you need them.

8. Knife or multipurpose tools: Having this on hand makes you feel like a real hiker. You can use it for many things including cutting small branches for a fire. 

9. Sunscreen: A high strength sunscreen will keep you from miserable sunburn. You would want to use sweat proof lotion with SPF at least 30 and reapply as needed.

10. Backpack: There are numerous ones available depending on the length of your trip. They can hold your essential items and are comfortable to carry keeping your hands free.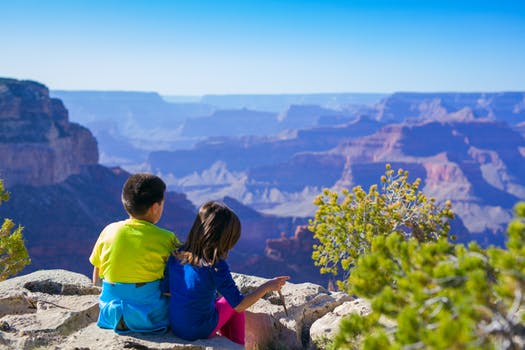 Now that you know what to take, your hiking trip should be enjoyable. If you are planning on taking small children, make sure you choose an appropriate trail. I have come across a few families with some unhappy children, who were too tired to continue. You can make it a trip to remember or a trip they would rather forget! So you should pick a shorter trail with something fabulous like a lake, stream or an overlook to get to. Nothing like having lunch in nature next to a beautiful waterfall. This is a teaching moment for your children as well; have them identify plants, animals, and show them how to use of a map or compass. If you start with something short and fun, your children will end up loving and respecting mother nature. And remember, your should leave nature as you found it. Take out everything you brought with you; that includes your kids:)
Happy Trails!

About Arja Owens:
I was born in Finland and came to the US in 1982.
 I have been a PTA for 30 years and worked for Miller Clinic prior to the merger into OrthoCarolina.
I have one daughter, Emily, who attends UNC Chapel Hill. My hobbies are reading, yoga, working out and of course hiking.
My bucket list includes hiking a section of the Appalachian Trail in all the states from Maine to Georgia.